FIND YOUR NEXT STUDY EXPERIENCE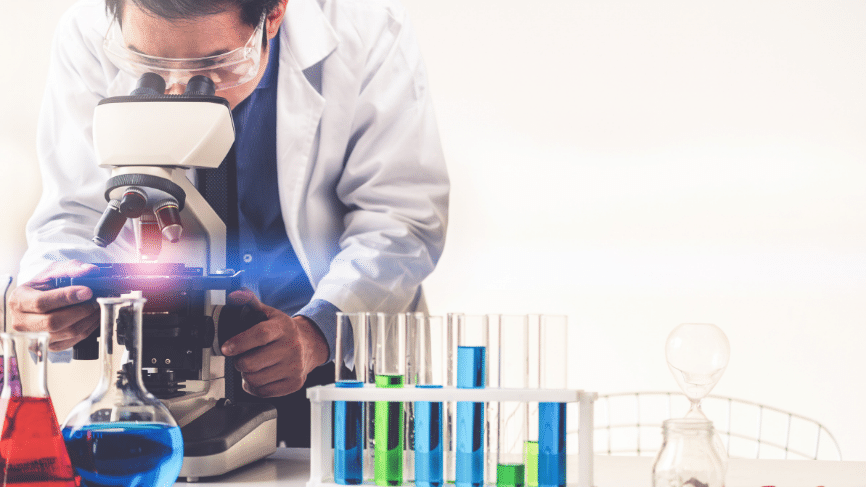 People often misunderstand that pharmaceutical science = selling drugs and pills only. But did you know that the pharmaceutical sciences sector is essentially associated with a wide category of scientific fields ranging from drug discovery, drug design, delivery, action, clinical sciences to drug analysis, and other regulatory affairs? Yes, huge responsibilities over there! A pharmaceutical scientist's duty includes understanding how medicines work, how safe and effective medicines are brought into the market and the impact of these medicines on the human body and how effective they are in treating illnesses. This is a constantly evolving field that works towards discovering and developing new drugs and therapies with a focus on design, synthesis, targeting, distribution and safety.
Not only will you be able to treat people with critical medical conditions but also help healthy people maintain their well-being. Just in case you didn't know, pharmacists, like medical doctors, are also referred to by the title of doctor depending on their degrees.
What are some of the important skills that one must acquire to pursue a career in pharmaceutical science?
To become a skilled professional in this field:
What should one study to specialize in pharmaceutical science?
Listed below are a few universities that offer specializations in pharmaceutical science:
#55 in QS Global World University Rankings 2021. Offers Diploma, Bachelors, Masters and PhD courses in pharmaceutical science. At Monash, students will get to study and work with Australia's largest group of pharmaceutical researchers.
Diploma courses, bachelors and masters programmes are available. It is the only university in Western Australia that provides a course in pharmaceutical science, which provides eligibility for registration as a pharmacist.
Offers bachelors, masters, MPhil and PhD courses in pharmaceutical science. The staff of the School of Pharmacy are industry experts and award-winning lecturers. Almost 95.6% of their graduates are employed full-time.
Provides graduate certificate programmes, bachelors and masters programmes in this field of study. It is the only University of Pharmacy in South Australia to be a member of the prestigious National Alliance for Pharmacy Education (NAPE).
The school is a member of the Group of Eight and ranks 24th in the world for pharmacy and pharmacology (QS World University Rankings by Subject 2020). Students taking up the Bachelor of Pharmacy course must complete a mandatory work component of 210 hours and for students taking up the Master of Pharmacy, the mandatory work component amounts to 350 hours.
What does the future of pharmaceutical science look like?
Between 2000 and 2018, large pharmaceutical companies have had huge profitability than most other public companies. In addition to this, careers in this field are expected to grow 8% and produce 10,600 job opportunities across the U.S. between 2018 and 2028. In the upcoming years, the industry is expected to gain an annual compound growth of over 6% and reach $1.2 trillion in 2024, with R&D spending at 16.9% of prescription sales in 2024. The global pharmaceutical market worth US$300 billion per annum, is expected to rise to US$400 within the next 3 years (WHO. int/trade).