Key details
Type of institution
University
On campus accomodation
Available
About
Monash University is a public research university based in Melbourne, Victoria, Australia. Named for prominent World War I general Sir John Monash, it was founded in 1958 and is the second oldest university in the state. The university has a number of campuses, four of which are in Victoria, and one in Malaysia. Monash also has a research and teaching centre in Prato, Italy, a graduate research school in Mumbai, India and a graduate school in Suzhou, China. Monash University courses are also delivered at other locations, including South Africa.
The university is a member of Australia's Group of Eight, an alliance of elite Australian universities recognised for their excellence in teaching and research. It is ranked in the top one per cent of world universities. Globally connected, its alumni network is at the forefront of social and technological progress at many of the worlds best companies. Faculties of the university include Art, Design and Architecture, Arts, Business and Economics, Education, Engineering, Information Technology, Law, Medicine, Nursing and Health Sciences, Pharmacy and Pharmaceutical Sciences, and Science.
The campuses at Monash have student run clubs that organize fun activities, such as trips and social events. It has clubs for everybody, from anime and chess fanatics to lovers of performing arts and the outdoors, medieval enthusiasts and volunteer groups. The library at Monash offers a great range of resources for extra support, which includes study guides, online tutorials, library guides and more. A wide range of student services are also offered at the university to make sure that the students get the most out of their time at Monash. Its Career Connect Services helps students prepare for the world of work with a range of career guidance services, including job application and interview skills, career coaching, leadership development programs and volunteering experiences.
Monash also has student associations, which are made up of representatives elected by students and whose role is to liaise with the university to provide services, facilities and amenities around the campus. It gives students the chance to influence campus life and get involved in number of ways, such as writing for the student newspaper, joining a special interest club, and organising events like orientation week. From sports perspective, more than 600 Monash students compete at the Australian University Games every year. The students can also join a sports team to get involved in the social competitions or take classes in aerobics, martial arts, yoga, aquatics and cycling at the university gymnasium.
With campuses and centres across four continents, Monash is able to offer exceptional global opportunities to staff and students alike. There are three campuses in Melbourne. Equipped with facilities like convertible classrooms and modern study areas, it helps to learn in exciting new ways. Whichever campus students study at, they will be part of a dynamic Monash community. The city campus is in the heart of Melbourne. University's second largest campus is the Caulfield and is just a short train ride from Melbourne's city centre
Visit Website
Rankings
55

85

75

Accreditations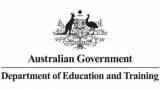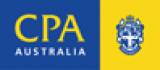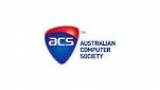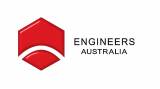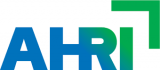 Entry requirements
English language requirements
Academic entry requirements