sop for canada and sop samples for canada
Need Advice Studying Abroad?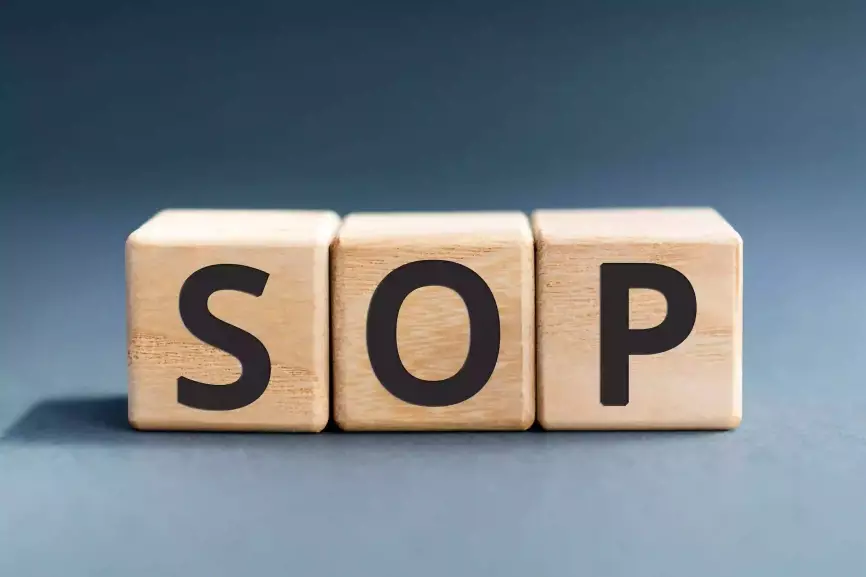 SOP For Canada
Students aspiring to study in Canada have exponentially increased in recent years. If you're looking to pursue your education in Canada, you'll likely need to produce an SOP for Canada as part of your university application and student visa process. There are many reasons why international students want to learn how to write an SOP for Canada.
As Canada is a popular destination for international students, a student visa can provide abundant employment opportunities after completing the program. However, obtaining a student visa to study in Canada can be difficult. Many applicants are refused a student visa due to their lack of the information that admission staff need. If you want to participate in any program in Canadian universities, you must be able to write a compelling SOP for Canada.
In this guide, we'll give you some top tips on writing a winning SOP for Canada Student Visa.
Read More: Study in Canada (Benefits and Costs)
Importance of SOP for Canada Study Visa
International students often choose to study in Canada owing to the country's high-quality education system. Your SOP for a Canada student visa is significant in making your application stand out from the rest. In your SOP, you should aim to describe your motivations for studying in Canada, as well as any relevant experiences or events that have influenced your decision. By doing so, you will give the admissions committee a better understanding of who you are and why you are a suitable candidate to study in Canada.
As you begin to prepare your application to study in Canada, it is important to keep in mind that the quality of your SOP for Canada will be a significant factor. An impressive and well-written SOP can make all the difference in getting your visa approved, so it is worth taking the time to craft a strong one.
What should you include in your SOP for Canada? Admission officers will be looking for evidence of things like extracurricular achievements, academic and professional fulfilment, clarity of goals, social work involvement, and more.
Read More: Best Universities in Canada
Best SOP Samples for Canada Student Visa
Check out one of the examples of SOP samples for Canada. This is just a sample to give you an idea of what you need to include in your own statement of purpose for Canada. You can also adapt this SOP format to apply for a Canada student visa. Therefore, follow the SOP format below.
To,
The Canadian Visa Officer,
Canadian High Commission,
(City-Address)
Subject: SOP for Student Visa Application
Dear Sir/Madam,
Introduction
[Student] S/o [Father/Name] Mother is from [State, Country]. My parents are both agriculturalists. My sister, TYZ, is in the seventh grade at [School Name].
Academic and linguistic background:
I graduated from [Name of school] in 2018 with a degree in [Chosen subject/stream]. My time at university was enriching, and I am proud of my academic achievements.
I have always been passionate about athletics and have participated in several sports, including cricket, javelin, and tennis. I have won several competitions and received certificates of excellence.
In 2018, I had the opportunity to spend 26 days in the USA, where I completed 27 days of javelin training at the Chula Vista Elite Athlete Training Centre in San Diego. I also received instruction in Business Organisation, Statistics, and Finance at XYZ tutoring under the supervision of ABC University.
Why take a business course?
I was born in India and have always been fascinated by racing cars. My father was financially successful and loved cars, so I decided to pursue a degree that would combine both of my passions. I now want to start my own company in the global car industry; this training is the perfect stepping stone.
Why Canada?
I chose to study in Canada to get a world-class education. The Canadian education system is excellent, and I knew that I would be able to get a great education there. I decided to study business and automotive engineering at XYZ College because it was a program backed by the car industry. Additionally, I loved the country's vibrant and colourful nature, which perfectly matched my personality.
Sponsorship
My parents are willing and able to cover all the costs associated with my studies, including accommodation, travel and other expenses. They are financially comfortable now and have enough money set aside to cover any unexpected costs that may arise. I have already paid my tuition fees for the first year, which amount to (mention amount), and have arranged living costs of (mention amount) for the same year.
Post-study options
India has been experiencing strong economic growth in recent years, driven partly by a booming automotive sector. In the past five years, sales of commercial vehicles have soared, followed by solid growth in sales of both two-wheelers and four-wheelers (passenger vehicles). I hope to pursue a career in the automotive industry after I finish my studies.
Conclusion
I realise that studying in Canada requires a great deal of dedication. I am a law-abiding, responsible individual.
I would be grateful if you would allow me to study in Canada, as it would help me accomplish my goals.
Regards,
Passport No.
Read More: Study MBA in Canada for International Students
SOP Format for Canada
Why do you want to study in Canada?

Reasons for selecting a particular university

Tell me about your educational background

Highlight your professional aspirations
Read More: Masters in Information Technology in Canada
SOP for Canada Universities
In comparison to an SOP for a Canadian student visa, the Statement of Purpose at Canadian universities is much more personal. At most schools, the Statement of Purpose is your opportunity to sell yourself to the admissions committee and demonstrate why you would be a valuable addition to their campus community. While each university's approach to the Statement of Purpose may differ, there are a few key characteristics that all Canadian universities look for in an applicant's essay:
Educational Scores

Professional Experience

Skills

Community Culture and Volunteering
Read More: MS in Mechanical Engineering in Canada
SOP for Canada - Key Difference From Other Countries
The SOP for Canada has many unique aspects that are specific to the country. Some of these include:
Many of the top universities in Canada require applicants to submit an SOP along with their other application materials.

The applicant's resume is vital to Canadian Visa Officers. It provides a snapshot of the applicant's skills, experience and qualifications, as well as their motivation for wanting to study the chosen course.

Your statement of purpose should be written objectively, highlighting key points and avoiding any false information. Being honest in your statement of purpose is important, as this can help you stand out from other applicants.

It is always a good idea to double-check the requirements of any university you plan on applying to. This way, you can ensure your application is as strong as possible and increase your chances of being accepted into your university of choice.
Read More: Medical Courses in Canada for International Students
How to Write an SOP for Canada?
Many students want to study in Canada because of its high-quality education. However, the approval rate has begun to slip due to the increase in applications. A strong application for a Canada Visa is, therefore, essential.
Step 1: Appealing Introduction
Your essay should be approximately 1000-1200 words in length. Unfortunately, due to the high number of candidates, universities will not accept applications that appear to be naive or poorly written. So it is imperative that your introduction is strong and catches the reader's attention. Instead of a boring opening sentence, try to write something memorable or a quote that tells a story.
Step 2: Academic History
Your application must include all academic records. The admissions committee will be very impressed if you can appealingly present your exam results. Therefore, make sure to put together some nice tables to show off your academic achievements.
Read More: Top Psychology Courses in Canada for International Students
Step 3: A Convincing Reason to Select a Program
There are many reasons to choose a particular university, and it is important to consider all of your options before making a decision. One factor to keep in mind is the range of programs the university offers.
Step 4: Engaging Conclusion
No matter what you're reading, whether it's a novel or just a short story, the final paragraph is always the most important. The same goes for when you're filling out an application for a Canada student visa.
Read More: Diploma Courses in Canada for International Students
Best SOP for Canada Student Visa
The SOP for Canadian colleges is more personal than the statement of purpose for Canada student visa. However, all Canadian colleges look for a few key characteristics in an applicant's essay: uniqueness, quality writing, and interesting content.
Academics: Every applicant should remember a few things when writing their SOP for Canada student visa. Universities tend to place a lot of importance on academics, especially for business and engineering programmes. As such, it is important to highlight your academic achievements and work experience in your SOP for Canada.
For those applying to social work or public administration programmes, it is even more crucial to emphasise your commitment to these fields and what motivates you to pursue them.
Job Experience: To be eligible for a master's program at a Canadian university like UBC or UToronto, candidates must have completed two years of relevant work experience. Canadian institutions are quite particular when it comes to word counts.
Read More: Post Graduate Work Permit in Canada for International Students
SOP for Canada Study Visa After Refusal
To,
Visa Officer,
Canada's HC
Request for Student Visa to Study Global Business Management Program in Canada
Dear Sir/Madam,
Thank you for taking the time to review my visa application. I am very excited to have the opportunity to study at a Canadian university and gain international experience. After graduation, I began working in India and quickly realised that I wanted to further my education in order to improve my career prospects. While India has many excellent universities, I decided that I would benefit from studying abroad and getting a Canadian degree. This program will help me develop not only professionally but also personally. I have always been drawn to logical reasoning and principles as a student. I am currently enrolled in a Global Business Management course for the summer intake, and I am confident that Centennial College will provide me with the education and skills that I need to succeed in the future.
Background: Personal, Educational and Professional
My immediate family consists of my parents, mother, sister and me. My parents are in the hardware business, and my mother is a housewife.
I was able to take advantage of many opportunities to learn and grow academically. I'm the type of student who prefers hands-on learning to reading texts, and ZZ College of Engineering at YYY University awarded me a Bachelor of Technology in Computer Science. My degree has given me strong technical and analytical skills.
I was interested in pursuing a master's degree in order to improve my business management skills and explore opportunities in India. The Indian government is currently promoting entrepreneurship with its "Atm Nirbhar Bharat" program, making this an ideal time to pursue my goals. I would prefer to work in Mumbai, Delhi, or Bangalore. After working in an Indian start-up for a few years, I want to start my own business solo. The IELTS exam was helpful in reaching my goal of 6.5 overall, 7.5 in Listening, 6.5 in Reading, 6.0 in Writing and 6.5 in Speaking.
Why Centennial?
Centennial College offers an excellent education for students looking to further their professional skills. Review aggregators have highly praised their academic infrastructure, and they welcome international students. Their Business Management course will teach me how to develop a business plan that meets the needs of all stakeholders.
Why Canada?
I've always wanted to study and travel to different parts of the world. That's why I researched countries like Canada, which is known for being kind and having a great education system. Every year, Canada attracts thousands of newcomers because of its outstanding education, modern infrastructure, good living standards, and welcoming atmosphere. Aside from being globally recognised, education in Canada is also affordably cheap.
Prospects
After I finish my program in Canada, I would like to work for global Indian startups, such as XXX. The curriculum I have chosen will help me grow personally and professionally, so I can make progress in my home country.
Expenses
My father is a successful businessman from India who has financed all my education and living expenses in Canada. Thanks to my parents' investments, I have everything I need to pursue my studies and live comfortably here. The relevant documents and bank account details are attached for your reference.
Conclusion
I request that you review and re-evaluate my profile and assist me in obtaining a Canadian Study Permit. I would be grateful for your help getting me started on this new journey.
This package includes all of the necessary documents.
Thank you for your time and consideration.
Yours Sincerely,
YYY
Read More: Masters in Engineering Management in Canada
SOP Word Limit for Canada
The Student Visa Application Essay is a critical part of the visa application process. This essay must be between 1000 and 1500 words, and it must address why you wish to study in Canada.
Read More: Affordable Universities in Canada for International Students
Related Articles
Frequently Asked Questions
An SOP is an important tool for students seeking admission to colleges and universities. It can help admissions panels understand your motivations, goals, and qualifications. A well-written SOP can make you stand out from other applicants and improve your chances of being admitted to the university of your choice.
In order to study and live in Canada, you need to obtain a student visa. A key part of the application process for a student visa is the Statement of Purpose (SOP). The SOP is a crucial document that is usually 1000-1500 words long. It provides an opportunity for you to highlight your personal and academic/professional backgrounds and explain why you want to study in Canada. The SOP is usually 1-2 pages in length.
The SOP, or Statement of Purpose, is an important document that is typically 1,000-1,500 words long. This document is crucial for applying for a student visa to Canada. There is no set length for the SOP, but it is generally recommended to keep it within this word limit or two pages. In addition to the word count, your SOP should focus on clearly outlining your profile and other information.
The following are the five key elements to be included in an SOP for Canada:
- Personal information and background
- Educational qualifications
- Reasons for wanting to study the chosen course
- Why do you want to study at the specific institution chosen
- Short and long-term career goals.
A statement of purpose (SOP) is not always required when applying to Canadian universities. While some institutions may require an SOP, others may not. However, visa officers in Canada typically view the SOP as a highly important document. They often rely on the SOP to get an applicant's quick overview and strong points. Therefore, writing a clear and objective SOP that accurately reflects your background and accomplishments is crucial. Avoid providing false information or omitting any relevant details.