FIND YOUR NEXT STUDY EXPERIENCE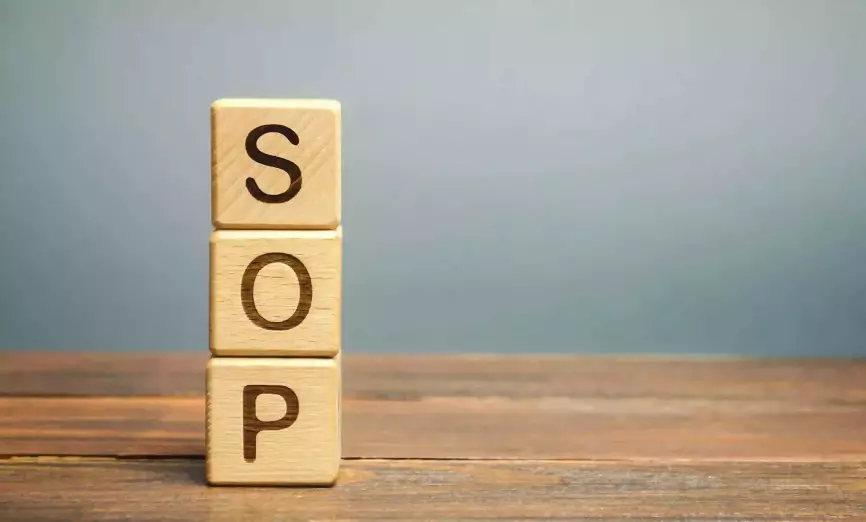 Statement of purpose (SOP) for PhD: How to Write and Samples
Securing admission to PhD programs in the university of your dreams might seem difficult—however, it is not impossible. If you can convince the selection committee of your dedication and genuine interest in your research topic, you stand a fair chance of getting that seat. The key to your admission lies in a well-crafted and compelling statement of purpose that will sway the decision-makers in your favour.
A statement of purpose is your chance to prove to the admissions committee that you have the potential and skills as a researcher. If you are hoping to pursue a PhD, you must put in the time and effort to craft an impressive SOP. This blog will help you understand how to write an interesting yet concise SOP with examples.
How to Write a Statement of Purpose (SOP) for a PhD Course?
Your statement of purpose for PhD must express your sincere interest in the subject matter. The following 10 tips will help you to draft an impactful SOP:
10 Steps to writing an SOP for a PhD course
Introduce yourself:
The whole purpose of the essay is to show the university who you are and your goals. It is better to get straight to the point and explain what inspired you to take up research in your particular field of study. Even if you do not have full clarity on your research topic, you can talk about what you are interested in exploring. Make sure you explain your field learning and what made you take up the specific topic.
Answer the question, "Why":
Next, it's time to answer some questions. Why do you want to obtain this degree? Why did you choose this particular field of study? Why have you chosen this university to pursue your higher education?
Explain how you will be a good fit:
It would help if you answered why you think you will be a good fit for the program and why they should consider you a potential candidate. For this, you should have a relatively strong knowledge of the program to express how your interests align with it.
Express your intellectual curiosity:
You can discuss what excites you about the program and your chosen field of study. Explain why you enjoy doing research and ensure to substantiate your claims with relevant examples.
Demonstrate your skillset and experience
In this section, you can highlight any previous experience you have in doing research and explain briefly about it. You can also describe the skills that you think might be relevant. For instance, you can mention your skills in programming languages like C++ and Python if you are doing research in the field of Computer Science. Make sure to mention the recognitions you have received for the skills.
Mention work experience, if any
If you have any relevant work experience, be sure to mention it in your Statement of Purpose for PhD. However, only emphasise this experience if it is directly related to your proposed research.
Be open about any past setbacks:
If you have any "black marks" on your record, such as poor grades, leaving a college program or any other issues, it is strongly advised that you do not try to hide these from the admissions committee. Instead, address them head-on in your letter. Showing how you successfully rebounded from setbacks will bode well for you.
Short and long-term goals:
It's always good to give a brief of your short-term and long-term goals and how this degree will assist you in achieving them. It is also essential to consider any future research areas you may want to explore and how they could potentially impact the community. Your vision for your career 10-15 years from now is a crucial indicator of your thought process and how you plan to integrate your degree into your life.
Edit and proofread several times:
To avoid your essays having any typos, poor grammar or other mistakes that could have easily been fixed, ensure that you always edit and proofread your work. A well-written essay is a sign of a competent researcher.
Circulate your statement:
Asking your recommendation writers to review your college application essays is a great way to get feedback. It will also help ensure that what they write is consistent with your thoughts and experiences. If you have drafts of your essay completed early enough, don't hesitate to ask for their input. Most faculty members are more than willing to help their former students, given adequate notice.
Read more: How to write an effective statement of purpose?
General Examples of Statement of Purpose for PhD
If you are looking for PhD SOP samples, it is essential to remember that there is a specific way to provide all of your relevant information to the institutions. It is crucial to keep your statement concise but informative. Here are two samples to help you give an idea.
PhD SOP Sample 1
I've always been interested in how physics can explain the things we see and experience in our everyday lives and phenomena beyond our usual perception. My childhood fascination with Physics led me to choose my college major and, ultimately, my career path.
My interest in complex phenomena only grew during my studies. I am passionate about understanding the impacts of radioactive waste on our world. I pursued an interdisciplinary degree in Physics and Environmental Science to develop the skills needed to become a researcher in this field. My goal is to find effective methods for reducing the harmful effects of radioactive waste on our environment.
After completing my degree, I gained valuable work experience at an Environmental Protection Agency, where my responsibilities included examining sites for radioactive leakage and measuring the damage. This experience motivated me to pursue a PhD in Physics so I could find ways to control such situations. I want to be equipped with the necessary knowledge that will allow me to conduct meaningful research and find effective ways of managing radioactive waste.
The University of Essex is my top choice for several reasons. First and foremost, it has an excellent reputation. Secondly, the opportunities and mentorship available for the particular subject are incomparable. And finally, I know that I would be able to make a meaningful contribution to the community here. I am confident that my practical experience and strong motivation will be significant assets as I pursue my studies and career.
PhD SOP Sample 2
My parents are farmers, and I grew up helping them with crop production and food preparation. I was always curious about the scientific basis for farming, canning, and cooking methods, which led me to major in nutrition and food science. I want to understand the science behind what my family has been doing for generations and use that knowledge to improve our food habits.
I completed my undergraduate studies in biotechnology and then went on to do a master's in food technology. For my dissertation, I chose the topic of "XXX", which was of great interest to me. My training at XYZ gave me insight into industrial-level operations concerning nutrition, microbiology and contaminants in the food industry.
Whilst doing my master's, I became particularly interested in food safety and quality assurance, as well as post-harvest technology of fruits and vegetables, food processing and bioprocess engineering. I did a little project on "ABC" and wrote my dissertation on "XYZ". Through working in various laboratories across the country during my studies, I gained experience with multiple techniques used in food preservation.
I am passionate about researching food commodities, fruits and vegetables, and their wastage to synthesise nutritional and bioactive components and convert them into functional foods. I believe that food safety is of the utmost importance, and I hope to learn more about this topic through this doctoral program.
There are numerous reasons for choosing Southern Cross University, and one of the main reasons is your highly competent faculty. The research work done by Prof. ABC on Fruits and Vegetables sparked my interest. I am interested in researching independently and working collaboratively with a team on projects that directly impact smaller communities and society as a whole. I am sure that Southern Cross University will help me achieve my goals and better serve society. I promise you won't find me lagging in my quest or effort, and I pledge to do my best in all the assigned tasks.
Related Articles
Frequently Asked Questions
A well-written SOP can ideally range anywhere between 1000 to 1500 words. Also, try to keep the statement within a page.
Your SOP can be the make or break point in securing admission for a PhD. It plays an essential part in your application process, so make sure to work on it properly.
To write an impressive statement of purpose for a PhD program, you will need to break down your essay into 4-5 paragraphs that are each 100-150 words long. This will allow you to communicate your goals and qualifications to the admissions committee effectively. Be sure to proofread your statement of purpose before submitting it to avoid any errors.
It is important to conclude with a powerful summary of 3-4 lines to create a strong and impactful SOP for PhD programs. This should include your key points and accomplishments, as well as anything else that you feel will sway the selection committee's decision in your favour.
To write an effective SOP, ensure that you follow the points mentioned below while writing:
Adapt the content according to the course and university you are applying to

Express a deep passion for research work with specific goals

Highlight your relevant past achievements and work experience

Explain your short-term and long-term plans after research work