FIND YOUR NEXT STUDY EXPERIENCE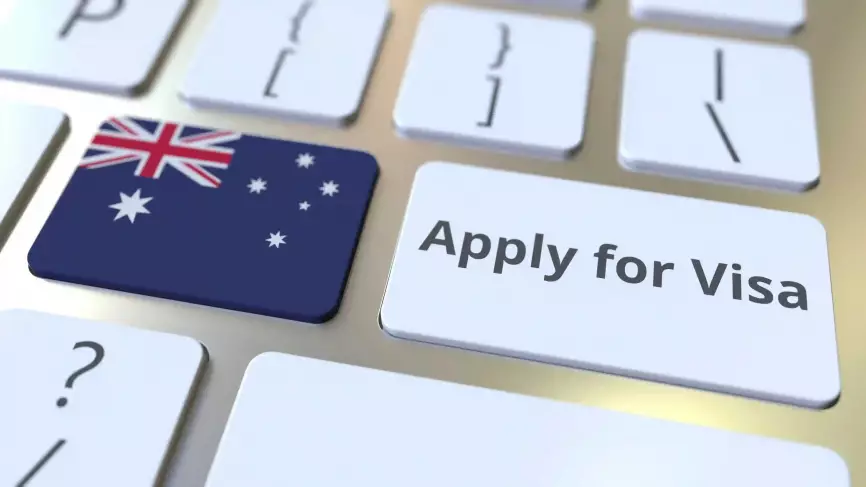 When Will Australia Open Borders for International Students? (Latest News 2023)
We will start with the happy news: the Australian borders have been open for international students since 15th December 2021. Due to the widespread Covid19, Australian borders for international students were closed for 18 long months. International students resumed studying in Australia, and all eligible visa holders and skilled migrants can now enter Australia.
Universities and colleges in Australia advise students to apply for their student visas in a quick time frame as there will be a delay in processing visa applications. Besides, students need to ensure that 7 days have been completed since their final dose of vaccination. International students are required to have proof of vaccination for smooth entry into Australia and to travel across the country. Read on to get a complete update on the Australian border opening for international students.
Read More: University Grading System in Australia for students
Vaccination Requirements for International Students in Australia
International students travelling to or within Australia are required to be vaccinated for Covid. A student who has received a TGA (Therapeutic Goods Administration) approved or recognised vaccine is eligible to travel to Australia for studies. This includes students who have received mixed doses of vaccines. The current list of acceptable vaccines and dosages for travel purposes are as follows:
Read More: Diploma Courses in Australia for International Students
Vaccines That Require 2 Doses:
Sinovac Coronavac

AstraZeneca Vaxzevria

Bharat Biotech Covaxin

AstraZeneca Covishield

Pfizer/Biontech Comirnaty

Moderna Spikevax or Takeda

Novavax/Biocelect Nuvaxovid

Gamaleya Research Institute Sputnik V

Sinopharm BBIBP-CorV (For individuals below 60 years of age on arrival in Australia)
Vaccines That Require 1 Dose:
Johnson & Johnson/ Janssen-Cilag COVID Vaccine
Read More: 3 Types of Post-Study Work Rights in Australia for International Students
Advice on Foreign Vaccination Certificates
Travellers who are vaccinated in other countries can present their certificates in the following formats:
Issued by an accredited vaccine provider or state/provincial level authority.

It should be written in English or needs to have a certified translation if it is in a different language.

It should have the vaccine brand name.

Passport number or date of birth should be mentioned.

Digital certificates and hard copies are equally acceptable.

Your name should appear the same as it is on your passport.

The date of the full course of immunisation should be mentioned.

Children under 12 years of age are counted as fully vaccinated for travel purposes.

Special arrangements exist for Australian children aged 12-17 years who are not fully vaccinated.

An Australian International Covid vaccination certificate should be produced by travellers who are vaccinated in Australia.

Travellers who are not vaccinated for Covid due to a medical condition should produce medical evidence. They should check for quarantine or other requirements in the territory or state they are travelling to.
Read More: Top 15 PR Courses in Australia for International Students
Entering and Leaving Australia (Australia Border Open for International Students)
As of July 6, 2022, how you travel to and from Australia will have changed. All travellers should remember that:
There is no longer a need to provide evidence of vaccination status upon entering Australia.

The Digital Passenger Declaration and Maritime Travel Declaration are no longer required.

Departing travellers will not be asked for proof of vaccination status.

Unvaccinated visa holders do not need a travel exemption to come to Australia.

Masks are still mandatory on flights coming into Australia.
It is important to remember that different airlines, vessel operators and countries may have their own specific requirements that the travellers must adhere to.
Read More: Top 7 Affordable Universities in Australia for International Students
Australia Travel Exemptions for Each State/Territory (Australia Border News for International Students)
Australian Capital Territory
You'll need to meet the Australian Government's entry requirements when you travel to the Australian Capital Territory.
They have no quarantine or testing requirements for international travellers at this time. However, please monitor for any COVID-19 symptoms after your arrival. If you develop any respiratory symptoms, please stay home and get tested as soon as possible. Even with a negative test result, they recommend staying home until all symptoms have resolved and you feel much better.
It is important for those who have tested positive for COVID-19 to stay at home and limit their contact with others as much as possible. For those considering travel, it is best to wait until symptoms have passed and you feel much better before making further plans. Taking the following precautions can help reduce the spread of the virus while travelling:
staying well-hydrated

avoiding close contact with others

handling your own belongings and luggage
Read More: Study in Canberra
NSW (New South Wales)
You are not required to get a COVID-19 test upon arrival in NSW from overseas travel. Masks are also not mandatory in airports, cruise terminals or public transport within the state.
However, remember that travelling and close interactions with others puts you at a higher risk of contracting COVID-19. To help protect yourself and others, NSW Health recommends wearing a mask in situations where you cannot physically distance yourself from others. You should be cautious in crowded indoor spaces or around people at high risk for severe illness.
It is important to be aware that even after exposure to someone with COVID-19, there is still a chance of testing positive for the virus up to 14 days later. Most people will test positive within the first week, so it is crucial to take precautions and protect those around us, especially those more vulnerable to severe illness during this time.
To safeguard your loved ones and everyone in the community, it is recommended that we closely monitor ourselves for symptoms of COVID-19 after any exposure.
Read More: Study in Sydney
Victoria
Arriving from overseas? Make sure you know the Commonwealth entry requirements before you travel. And remember, even though you may feel healthy, it's important to get a rapid antigen test as soon as you arrive in Victoria— just in case you've been infected with COVID-19.
You can now get your COVID-19 vaccine doses recorded on the Australian Immunisation Register (AIR) even while you are overseas.
All you need to do is find a recognised vaccination provider and ensure that:
Your vaccine is approved for use or recognised in Australia;

You received it on or after 1 October 2020, and

Your vaccination record is in English or accompanied by a certified translation.
Read More: Study in Melbourne
Queensland
As of now, there are no statewide vaccination requirements to enter businesses, services, or activities in most cases. However, some businesses may have separate vaccination requirements that are independent and set by Queensland's public health department.
Before going to any business, service, or activity, please check whether face mask restrictions apply.
Wearing a mask
Although no current public health directives require masks, you may still be asked to wear one in certain settings.
Travelling
There are no travel restrictions specific to Queensland at this time. Please check with the Australian Department of Home Affairs for information on travel in and out of Australia.
High-risk settings
No Public Health Directions are in effect at this time, but some high-risk facilities may have their own restrictions.
Read More: Study in Brisbane
South Australia (SA)
As of January 1, 2022, travellers entering South Australia will no longer need to apply for an EntryCheck SA. Instead, those fully vaccinated with a TGA-approved COVID-19 vaccine can travel to South Australia. They only need to take a PCR test within 24 hours of arrival and quarantine until the results are in.
As the number of COVID-19 cases continues to rise worldwide, travellers are urged to get vaccinated before their trip. Unvaccinated travellers must provide proof of a negative COVID-19 PCR test taken 3 days before departure and must do the following upon arrival to South Australia:
Quarantine as directed for 14 days after arrival

Undertake a COVID-19 PCR test within 24 hours of arrival in SA, on the 6th day after arrival and the 13th day after arrival.

Check for symptoms up to 14 days after arrival.
Read More: Study in Adelaide
Western Australia (WA)
The international border is well-protected and monitored by the Australian government. For questions about travelling to Western Australia from overseas, please call the international 13 COVID information helpline on +61 8 9118 3100.
You are free to travel to Western Australia without any restrictions. However, some remote Aboriginal communities may have their own restrictions in place. Be sure to check before you travel.
There is no need to get a COVID-19 test before coming to or leaving WA. However, it is recommended that everyone get tested to help protect others from the virus.
Read More: Study in Perth
Northern Territory (NT)
The Northern Territory welcomes all visitors! Before arriving in the NT, you don't need to have a negative COVID-19 test. Follow the Australian Government's arrival advice, and you'll be all set. Learn more on the Department of Home Affairs website.
It's essential to be prepared when travelling during the COVID-19 pandemic. Here are some things to consider while packing your suitcase:
Rapid antigen tests (RATs): RATs must be kept at an appropriate temperature, so pack them accordingly.
Masks: Make sure to pack enough masks for everyone in your family. Hand sanitiser is also vital for keeping hands clean.
Paracetamol and ibuprofen: In case you or anyone in your group gets sick, it's good to have these in hand. Don't forget to pack a thermometer too.
Read More: Study in Darwin
Support Care System for the International Students and the International Education Sector
The Australian government has announced that it will support the international education sector once the borders are open. The following measures will be taken:
There will be changes in visa norms for international students returning to Australia to provide much-needed flexibility.

Extended regulatory fee waivers and an additional grant are available to support the international education providers impacted by the pandemic.

Many initiatives are taken to protect international students' post-study work rights. For postgraduate students, the temporary graduate visa has been extended from 2 years to 3 years.

Many initiatives have been made by the Australian government not only to support international students but also to help their nation to attract and retain skilled migrants to impact the economic recovery positively.
Read More: Group of 8 Universities in Australia
New Visa Conditions for International Students (Australia Border Update)
A 2-year temporary graduate visa will be granted for vocational education and training industry graduates.

Temporary Graduate (subclass 485) visa holders can apply for a replacement visa if they cannot travel to Australia due to Covid-19 international border restrictions.

With the new visa conditions, additional initiatives are taken for temporary graduates and students to validate the time spent offshore studying online. This is done so they can make it count to qualify for a temporary graduate visa.

Both previous and present visa holders of the temporary graduate (subclass 485) are eligible to apply again for new subclass 485 visas from the same tenure of their original visa for whose visas have expired on or after the 1st of February 2020.

The Australian government has announced that the duration of stay of a temporary graduate visa will be extended from 2 years to 3 years. For masters done by coursework graduates, the visa will be granted for the same duration as the master's done by research graduates.
Read More: Best Aviation Courses in Australia for International Students
Frequently Asked Questions
For the January-July 2022 period, a total of 527,259 international students are studying at Australian universities and colleges.
Australian borders are open for international students from India, and they can now apply for a student visa to enrol in programs offered by Australian institutions.
Since Wednesday, 6th July 2022, all graduates and overseas students holding valid visas can enter Australia and no longer need to provide proof of vaccination status.