Key details
Type of institution
University
On campus accomodation
Available
About
The University of the Sunshine Coast is a public university based on the Sunshine Coast, Queensland, Australia.
University of the Sunshine Coast is a unique and successful regional institution, established to support the development aspirations of the Sunshine Coast community. At USC every student matters and hence that is why the university is rated as one of the Australia's best universities for overall student experience. The programs offer the choice and flexibility that student need to get started on any career goal. USC programs include a strong focus on the core skills students will need in the future workplace. University of the Sunshine Coast is in a period of rapid research development and growth, building research capacity, productivity and output. In 2018 the Australian Research Council ranked USC above or well above world standard in seventeen key research areas and equal to world standard in nine others.
USC has developed and adopted a multi-campus, institution-wide Students as Partners (SaP) approach to student representation, governance and leadership. This unique approach provides a wide range of partnership opportunities to amplify the student voice, improve the student experience, build graduate attributes, develop leadership skills and enhance employability.
Visit Website
Rankings
1001 -1200

28 - 29

601 - 800

Accreditations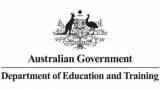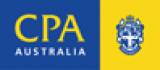 Other universities / schools