Key details
Type of institution
University
On campus accomodation
Available
About
With over 45 years of experience as one of Australia's leading tertiary education providers, Deakin has won numerous awards and teaches over 60,000 students each year. They offer their students world-class programs and endless opportunities. Deakin University offers a personalised experience, enhanced by innovative digital engagement. They lead by creating opportunities to live and work in a connected, evolving world.
Visit our campuses
Deakin has five campuses in Melbourne, Geelong and Warrnambool, which feature world-class facilities and a friendly, welcoming atmosphere, and a premium online learning platform.
Visit Website
Rankings
275

201 - 300

301

Featured Courses See all

Accreditations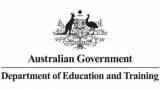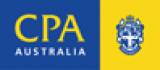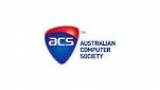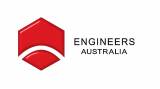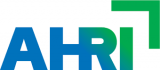 Featured Courses See all

Faculties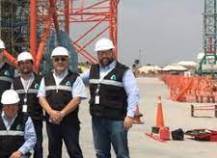 Architecture and construction management
How do you design a building that commands the city skyline while remaining carbon neutral? And what's the key to coordinating a construction project on a tight budget? Our architecture and construction management courses teach you to find creative solutions to these questions and more. From day one you'll be drawing and building models through to digital design and communication. Best of all, you'll be guided by passionate teachers who empower you to turn your big ideas into the homes, buildings and cities of the future.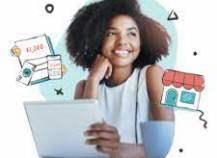 Business
Our huge range of business courses give you a head start to your career. Whether you're studying Deakin's globally renowned MBA or exploring a variety of passions with a commerce degree, you'll graduate with skills, knowledge and professional networks that elevate your career to its full potential. You'll learn on your feet through industry-based projects with real clients, while work placements at large organisations give you a taste of your future role. Many of our courses have international study options, to help you kickstart a global career. Better still, most of our courses can be studied online, so you can become a business leader at your own pace.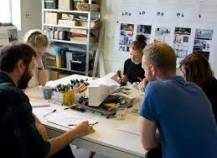 Design
A career in design demands creativity. But if you want to be at the top of your field, you'll need more than that. You'll need technical skills to use the tools that bring your ideas to life. And you'll need to be a problem solver, to find design solutions that others can't. When you study design courses at Deakin, you'll graduate with all these skills and more. We'll nurture your creativity by giving you access to world-class facilities, and our strong focus on practical, work-based learning means you'll be prepared for everything the industry throws at you. At Deakin, we're training the next generation of designers. Ready to join the team?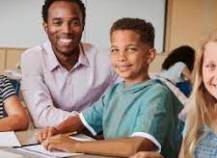 Education and teaching
If you're motivated to teach, you've got the power to make a huge difference to young people's lives. Our education and teaching courses focus on leadership, communication and organisational skills, providing a solid foundation for your future career. We maintain close links with the education sector to ensure our courses are developed and reviewed with industry and professional input. You'll be taught by staff members with industry experience, recognised as leaders and innovators in their fields – so you can be confident that what you learn at Deakin will be relevant to your teaching career.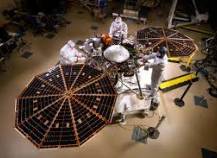 Engineering
Our engineering courses are hands-on, industry-led and let you play with some of the most exciting technology in Australia. At the heart of our engineering courses is project-based learning. Whether you're building robots in our state-of-the-art lab spaces, or solving complex problems on industry placement, the skills you'll be learning will prepare you for your dream career.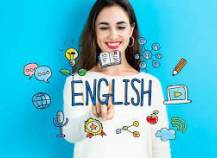 English language courses
We offer fantastic English language programs for students at all levels. Whether you want to improve your general English or meet the requirements for a Deakin award course, you'll find the course that matches your needs. Eighty-three per cent of all commencing students undertake further study at Deakin after completing their DUELI English program. Many find work after they graduate in areas such as business, education, engineering, finance, health and information technology and international relations.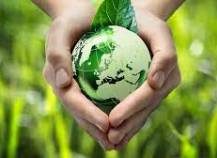 Environment
There's arguably nothing more important than the health of our planet. If you're dreaming of a career that will truly enable you to make a positive impact, choose an environment course at Deakin. With a focus on practical experience and work-ready outcomes, all our courses include a professional placement unit, giving you the opportunity to get your foot in the door at some of the most high-profile organisations in the industry, including Zoos Victoria, Parks Victoria, the Australian Institute of Marine Science, and the Department of Environment, Land, Water and Planning.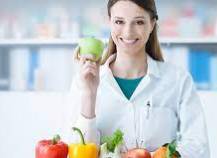 Food, nutrition and dietetics
Intrigued about the scientific links between food, nutrition, human health and disease prevention? Whether it's sports nutrition or health sciences you're interested in, turn your curiosity into a career with an industry-leading qualification from Deakin. Our groundbreaking research feeds directly into the development of our courses, cementing our reputation as true leaders in this space. Combined with extensive fieldwork and placement opportunities, you'll graduate highly skilled and work-ready.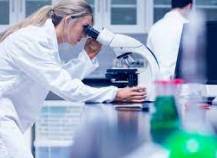 Health sciences and allied health
With real growth comes real employment outcomes. Join the fastest-growing industry in Australia by studying health at Deakin. You'll be immersed in world-leading research and gain access to unrivalled facilities. Whether it's medicine or social work you're interested in, our multidisciplinary approach will ensure you develop a deep understanding of the expertise and roles of different health professionals. Combined with extensive fieldwork and placement opportunities, you'll graduate highly-skilled and work-ready.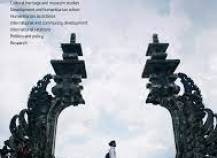 Humanities, social sciences and languages
Prepare for a truly international career with our industry-led humanities, social sciences and languages courses. With a broad range of disciplines to explore, your journey from curiosity to mastery is inevitable. Our workplace experience programs foster expertise and practical skills, meaning you'll graduate with real employment outcomes. Experience first-hand the power of humankind through our strong industry partnerships with several high-profile NGOs. And embrace your inner adventurer and pursue a volunteering opportunity or trimester abroad – you'll expand your social toolkit while gaining invaluable cultural knowledge.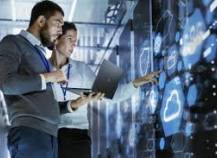 Information technology
Whether you want to investigate cyber attacks or identify hidden patterns in big data, our IT courses offer an immersive learning experience. From day one you'll have access to the latest software, robotics, VR, animation packages and cyber-physical systems in fully equipped computer labs and studios. You'll have the opportunity to explore short and long-term work placements within a field of your choice and build invaluable industry connections. Plus, you'll gain professional accreditation by the Australian Computer Society (ACS) upon graduation – a highly regarded accreditation by future employers.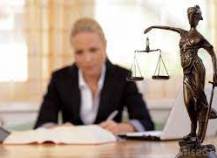 law
If you're after a practical, industry-informed, experiential approach to learning about the legal profession, then one of our renowned law programs is for you. You'll graduate ready to launch your career after working with real clients at the Deakin Law Clinic and applying your newly acquired legal knowledge in a professional environment under the supervision of qualified legal practitioners. You'll get the opportunity to build the critical skills required for a career in the law while gaining that highly sought-after experience your future employers are looking for.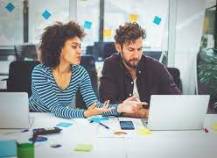 Media, communication and creative arts
Express your individuality, challenge the norm and create without limitations under the guidance of experienced industry professionals. Complement your major area of study with other arts disciplines to give you an edge in the market, to take on jobs in a range of communication and creative roles. You'll also have the chance to collaborate with students across other arts disciplines, broadening your understanding and expertise, to graduate as a well-rounded creative practitioner. From course flexibility, to excellent connections with industry, you can have it all at Deakin.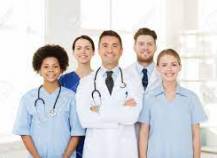 Medicine
Set yourself up for a career advancing the health and wellbeing of the community, equipped with excellent skills in person-centred health care. Bridge the gap between theory and real-life by learning at our multimillion-dollar medical facilities designed to simulate work environments – and learn on-site with our partners in the Geelong region. From clinical management through to optometry and surgery, the opportunities are limitless.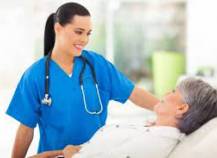 Nursing
Ranked in the top 1% of universities globally*, our School of Nursing and Midwifery is renowned for its facilities, research and teaching excellence. Our courses are developed in consultation with our healthcare partners, ensuring you're always connected to those at the forefront of industry. You'll be exposed to a range of clinical environments and settings in our purpose-built clinical simulation centres. Through practical, hands-on learning you'll develop a solid foundation of core skills to give you career confidence and clear employment outcomes upon graduation.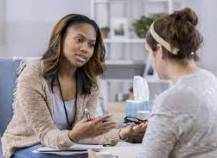 Psychology
Study the mind and its processes, behaviour and mental states. With increasing emphasis on mental health in modern society, a degree in psychology can propel you into almost any industry around the world. Equipped with professional recognition and hands-on work experience, our psychology graduates have embarked on a wide variety of careers, working for organisations such as Barwon Health, Cancer Council, Corrections Victoria and Monash IVF to name a few.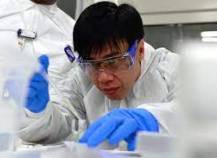 Sciences
A career in science is a career for the future. Improve the world around you, and for generations to come, by studying science at Deakin. You'll gain more than a degree when you study science at Deakin. With hands-on learning, industry collaboration and expert teaching staff, you'll be well prepared for an exciting future career. You'll also have access to some of the most modern and sophisticated facilities in the world, like the Geelong Technology Precinct at our Geelong Waurn Ponds campus. Housing the latest capabilities in materials, biotechnology, chemistry and environmental engineering, you'll get practical, hands-on experience while being immersed in world-leading research and innovation.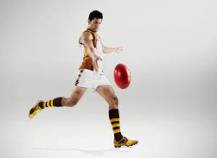 Sport
Our sport courses allow you to specialise in a range of areas from sport management, coaching and development through to applied sport science and clinical exercise physiology. You'll get hands-on learning in world-class sport facilities, and our industry connections – including the Australian Institute of Sport, Tennis Australia and VicHealth – ensure you enjoy valuable networking opportunities while you study, and strong employment outcomes when you graduate. You can also rest assured you're learning at the cutting edge: the School of Exercise and Nutrition Sciences is the #1 ranked sport science school in Australia***.
Entry requirements
English language requirements
Academic entry requirements
Featured Courses See all