Key details
Type of institution
University
On campus accomodation
Available
About
The University of Notre Dame Australia is a national Roman Catholic private university with campuses in Fremantle and Broome in Western Australia and Sydney in New South Wales. The university also has eight clinical schools as part of its school of medicine located across Sydney and Melbourne and also in regional New South Wales and Victoria.
The University embraces the ancient and esteemed traditions of Catholic Universities in Europe, North America and 2000 years of the Catholic Intellectual Tradition. They welcome people of all faiths or none at all. As an academic community, they welcome open and rigorous enquiry, debate and discussion. The University has an enrolment of over 12,000 students and offer a comprehensive range of undergraduate and postgraduate programs. Their student experience, employment and graduate outcomes are among the very best in Australia.
It is a modern Catholic University, operating in a world in which the vast speed of change is felt in nearly all aspects of their daily lives. The University brings to bear their traditions and values to engage in scholarship and research, to address the developments and challenges of the modern world, to serve the common good and to assist all their students to achieve the academic excellence that they promote and expect.
Visit Website
Accreditations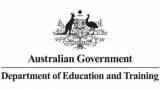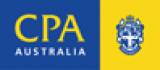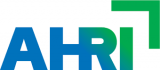 Other universities / schools