About the course
The department offers a major in Modern and Classical Languages and Literature with concentrations in French, German, Russian, and Spanish.In the first-year sequences (Introductory) the student is given a basic foundation in listening, speaking, reading, and writing. Typically, the emphasis is on listening and oral practice followed by development of reading and writing skills. The second-year courses (Intermediate) build upon the skills acquired in the first year. Upper-level courses provide students with more in-depth knowledge of the countries language, culture, literature and history. Students with previous language training will be placed at the appropriate level.All first-time freshmen must successfully complete CAS 100 First Year Experience as a degree requirement. Students must enroll during their first term at USA, except for summer-entry students who must enroll in the fall semester following entry.Modern and Classical Languages and Literature majors are required to take LG 480 to fulfill the technology proficiency requirement, which was formerly known as the computer proficiency requirement.As part of their core requirement majors will earn a minimum of 9 semester hours at the upper level in the language of their concentration in an approved study abroad program. During their stay abroad students will be required to maintain on-line contact with their advisors, keep a journal of their activities, and gather materials to be used in LG 480 Senior Seminar upon their return. Subject to availability of funding, grants are awarded to help off-set some of the costs of the Study Abroad program to qualified majors.
Delivery Locations
C187396
Qualification
Bachelor Degree
University of South Alabama
Learn more about this institution
Website
About
The University of South Alabama was founded in 1963 without a single building to call its own. More than 50 years and quite a few buildings later, USA is a vibrant university that continues to serve as a catalyst for transformational change in the city, the state and the Gulf Coast region. USA is a place where students discover and strengthen their career passions, and form connections that result in lifelong relationships. Learning takes place in a vibrant, active and exciting environment. The university offers more than 100 programs thus providing limitless possibilities. Faculty are dedicated to teaching and helping students reach their maximum potential. More than three-quarters of instruction at South is delivered by full time faculty, a very high rate for a research intensive institution.
The University of South Alabama is fortunate to be strategically located in an international commercial hub, providing unprecedented opportunities for scholars and students to explore the frontiers of their fields. Given the Universitys coastal location, its many innovations in marine science, coastal weather forecasting and research, coastal resilience and environmental fields are not surprising. USA researchers are also creating new nanomaterials, attracting the interest of Mobiles burgeoning aerospace industry. The student population at the University of South Alabama represents every state and dozens of foreign countries. More than 2,300 students live on campus, and a variety of social, cultural and recreational opportunities are available nearly every day of the week. Jaguar Productions is the official University of South Alabama student activities organization dedicated to providing entertaining and educational programs for USA students. Through socials, mixers, performances, movies, trivia nights and other activities, Jaguar Productions offers students an opportunity to meet new people, form lasting friendships, and enjoy memorable experiences.
More than 200 student-led clubs and organizations are waiting to welcome students. From Greek life to service, professional and athletics organizations, USA offers an extensive and diverse mix of clubs. Intramural sports offer an outlet for competitive athletics and an opportunity to build camaraderie and a sense of community. Students, alumni and faculty compete in basketball, soccer, softball, flag football and water polo, among other sports. Games take place in the Student Recreation Center and on the grounds of the Intramural Sports Complex, which consists of six multipurpose, lighted playing fields.
Rankings
-

-

-

Accreditations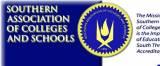 Other education providers you might be interested in
Featured