About the course
Gender and Sexuality Studies provides an analytical approach to the significance of sex, gender and sexuality in many parts of our lives and the important roles they often play in how we understand ourselves and the structures we live in. In art and literature, popular culture and the media, politics and the law, marketing and advertising, health and wellbeing, the economics of family life and work, our public identities and intimate lives, sex, gender and sexuality are prominent features of contemporary and historical life. Gender and Sexuality Studies at Deakin provides a structured interdisciplinary programme for studying sex, gender and sexuality, drawing on local knowledges and histories, while also situating these ideas in their global context. Through an integrated study of local experiences and transnational flows of knowledge and influences, Gender and Sexuality Studies at Deakin provides students with an understanding of key forces which shape our understandings and lived experiences of gender and sexuality, both as cultural phenomena and as embodied practices. In particular, the programme emphasizes the intersectional dimensions of gender and sexuality, addressing questions of class, citizenship, ethnicity, race, religion, ability and geographical location. Throughout their studies, units in the Major help students to develop skills to analytically reflect on, and contribute to, a range of important debates. These include discussions about how sex, gender and sexuality inform understandings of the self, and how we recognize and respond to difference.
Intake Months
MARCH, JULY, NOVEMBER
Delivery Locations
null

C37856
Qualification
Bachelor Degree
English language requirements
Academic entry requirements
Prerequisites
If you are currently studying Year 12 in 2020 or completed Year 12 in 2018 or 2019 and have not attempted higher education or VET study since, your selection is based on the following. Minimum prerequisite ATAR of 80.00. Units 3 and 4: a study score of at
Other Courses you may be interested in See all
Deakin University
Learn more about this institution
Website
About
Deakin University is an elite public technical and research university in Victoria, Australia. Founded in 1974 the university was named after the second Prime Minister of Australia, Alfred Deakin. Its main campuses are in Melbournes Burwood suburb, Geelong Waurn Ponds, Geelong Waterfront and Warrnambool, as well as the online Cloud Campus. Deakin also has learning centres in Dandenong, Craigieburn and Werribee, all in the state of Victoria.
With over 45 years of experience as one of Australias leading tertiary education providers, Deakin has won numerous awards and teaches over 60,000 students each year. They offer their students world-class programs and endless opportunities. Deakin University offers a personalised experience, enhanced by innovative digital engagement. They lead by creating opportunities to live and work in a connected, evolving world. Deakin is a leading university enabling globally connected education for the jobs of the future and research that makes a difference to their communities. They have a student-focused culture with a reputation for being accessible and friendly.
Rankings
275

201 - 300

301

Accreditations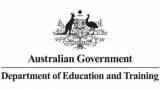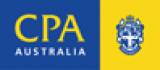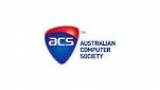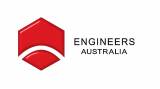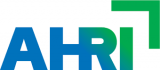 Other education providers you might be interested in
Featured
Geelong Waurn Ponds Campus - Deakin University
75 Pigdons Road, Waurn Ponds, Victoria 3216
Open in maps
See all courses at this campus
Deakins Waurn Ponds Campus hosts world-class education programs and facilities in a picturesque and rural environment.
Melbourne Burwood Campus - Deakin University
221 Burwood Highway Burwood, Victoria 3125
Open in maps
See all courses at this campus
Just 30 minutes from Melbournes city centre, the Melbourne Burwood Campus is Deakins largest campus by the number of students.