About the course
Geology, the science of the Earth, is concerned with understanding geological principles and processes. This understanding is increasingly essential for those concerned with natural hazards, civil engineering problems, impacts of global change, the responsible use of Earth's natural resources, pollution and waste disposal, and environmental and resource planning and monitoring.The Postgraduate Diploma in Science (PGDipSci) is a one-year programme which builds on an undergraduate science degree. The diploma encompasses both papers and a research topic, and can be taken full-time or part-time. It provides entry to the Master of Science (MSc) degree by thesis only. Geology, the science of the Earth, is concerned with understanding: The Earths internal structure and composition, its dynamic character (earthquakes, volcanoes, plate tectonics), and the processes that occur within it. The processes that shape the surface of the Earth, and the materials that constitute its surface layers. The origin, occurrence, extraction and conservation of the Earths natural resources - minerals, fossil fuels, soils, water. The place of the Earth within the Solar System. The history of life on Earth.
Intake Months
FEBRUARY, JULY, MARCH
Delivery Locations
C83961
Qualification
Postgraduate Diploma
English language requirements
Academic entry requirements
Prerequisites
A postgraduate certificate or postgraduate diploma can usually be taken at any time after the completion of your bachelors degree.
The University of Otago
Learn more about this institution
Website
About
The University of Otago is a public university based in Dunedin, Otago, New Zealand. It scores highly for average research quality, and in 2006 was second in New Zealand only to the University of Auckland in the number of A-rated academic researchers it employs. In the past it has topped the New Zealand Performance Based Research Fund evaluation.
With a distinguished 150-year history, the University of Otago is at the forefront of research and postgraduate study. Offering more than 200 study options for students covering a wide variety of subject areas, the university boasts leading multidisciplinary research centres that underpin outstanding research.
Rankings
176

301

201

Accreditations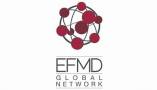 Other education providers you might be interested in
Featured
Dunedin Campus - The University of Otago
362 Leith Street, Dunedin, Otago 9016
Open in maps
See all courses at this campus
The University of Otagos main campus is in Dunedin, which hosts the Central Administration as well as its Health Sciences, Humanities, Business School, and Sciences divisions