About the course
The University of Queenslands engineering program offers the largest choice of engineering programs in Queensland, with a large number of distinct majors, double majors and minors. The flexible curriculum equips students to work in both established and newly emerging areas of engineering. Students develop their understanding by applying science and engineering principles to engineering problems of commercial importance. In addition to technical expertise, the program emphasises essential workplace skills such as communication, teamwork, project management, problem-solving and lifelong learning. Computer science combines the theoretical studies of algorithms and data structures, with the practical challenges of implementing them in hardware and software systems. Computer science plays a key role in the creation, development, implementation and evaluation of technology. Society relies upon computer-based systems for the operation and support of services in finance, energy, transport, health, and communications. Skills learnt in this program are utilised in fields ranging from bioinformatics to digital humanities where sophisticated knowledge in programming and data analysis are used to manipulate massive data sets. In this major, you will study the ins and outs of algorithms for the numerical approximations of mathematical analysis. All scientific endeavours, from biology to chemistry to pharmaceutical research, rely on such analysis. Computers hold the key for fast and efficient analysis of complex scientific problems. However, computers are digital systems, requiring discrete inputs and outputs, while mathematical analysis often rely on continuous functions. Therefore, careful approximations are necessary to enable computers analyse complex mathematical functions used in various scientific endeavours, including by various hospitals and universities medical research, and big pharmaceutical and petrochemical companies across the public and private sectors.
Intake Months
FEBRUARY, JULY
Delivery Locations
null

C47234
Qualification
Dual Degree
English language requirements
Potential Course Career Outcomes
Other Courses you may be interested in See all
The University of Queensland
Learn more about this institution
Website
About
The University of Queensland is a public research university located primarily in Brisbane, the capital city of the Australian state of Queensland.
The University is one of the six sandstone universities, an informal designation of the oldest university in each state. The University of Queensland was ranked second nationally by the Australian Research Council in the latest national research assessment and equal second in Australia based on the average of four major global university league tables. The University of Queensland is a founding member of edX, Australias research-intensive Group of Eight and the global Universitas 21 network.
The University of Queensland (UQ) is ranked in the top 50 universities in the world (QS World University Rankings 2020) which underlines its international standing as well as the high quality of its staff, researchers and alumni. Encompassing a significant range of internationally rated specialised research fields, the university offers researchers and students the opportunity for cross-disciplinary collaboration.
Rankings
46

54

66

Accreditations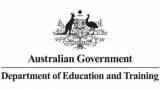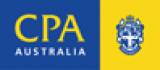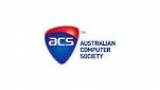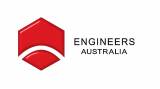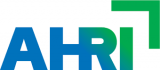 Other education providers you might be interested in
Featured
St Lucia (Main Campus) - The University of Queensland
280-284 Sir Fred Schonell Drive St Lucia QLD 4067,
Open in maps
See all courses at this campus
Situated on 114 hectares of Brisbane River-bound land, UQ's main campus is a vibrant mix of majestic sandstone buildings and contemporary architecture, landscaped gardens and lakes. Fanning out from the heritage-listed Great Court, you'll find modern teaching and research facilities, including laboratories, lecture theatres, and Queensland's largest research library. The expansive grounds are also home to a variety of sporting facilities, museums, cafes, and those famous Jacaranda trees. The St Lucia campus is only seven kilometres from Brisbane's city centre, making it an appealing place to study, work or visit.