About the course
History and philosophy of science (HPS) investigates the nature of science, how science has developed, and how it has come to occupy such an central position in todays society. HPS is an exciting area of study in which you will be stimulated to think critically and creatively about developments within science and their impact on society. It places science in its historical and social contexts and examines how science differs from other forms of knowledge. Studying fourth year honours in history and philosophy of science (HPS) can lead to many different career paths such as science policy, science education, science journalism, and science writing. In particular, it serves as an excellent preparation for an academic career. In the HPS honours course you can expect to work closely with an academic supervisor in a lively and supportive department, on a major research-based project. You will gain experience in formulating a research question and carrying out investigations around your topic, and this will culminate in a 15,000 word thesis about your research. Your research will normally be related to one of the following major themes: medicine and society, early modern science or bioethics.
Intake Months
FEBRUARY, AUGUST
Delivery Locations
C45625
Qualification
Bachelor Degree
English language requirements
Potential Course Career Outcomes
Other Courses you may be interested in See all
The University of Sydney
Learn more about this institution
Website
About
The University of Sydney is an Australian public research university in Sydney, Australia. Founded in 1850, it is Australias first university and is regarded as one of the worlds leading universities. The university is known as one of Australias six sandstone universities. Its campus, spreading across the inner-city suburbs of Camperdown and Darlington, is ranked in the top 10 of the worlds most beautiful universities by the British Daily Telegraph and the American Huffington Post.
The University of Sydney is ranked amongst the top 50 universities in the world. Offering Australias broadest range of disciplines,178 undergraduate and 520 graduate degree programs in 400 subject areas, the university boasts being a hub for widely respected and recognized qualification. It has six faculties and three schools offering education to over 50,000 students from around the world.
The university comprises eight academic faculties and university schools, through which it offers bachelor, master and doctoral degrees.
Rankings
40

74

60

Accreditations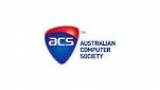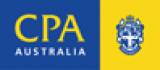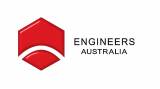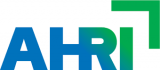 Other education providers you might be interested in
Featured