About the course
Immunology examines the defence mechanisms that protect humans against infections and cancers, and draws together studies in immunology, microbiology, biology, biochemistry, pathology and physiology. Studies in immunology are leading to advances in clinical medicine, including understanding allergies, transplant rejection, auto immune diseases, such as rheumatoid arthritis and insulin-dependent diabetes, and the development of new vaccines. In addition, immunological techniques are widely used in disciplines such as biochemistry, endocrinology, microbiology, molecular biology and genetics. The honours year in immunology provides you with the opportunity for full-time research on a proposed project supervised by a staff member expert in your selected field. Throughout your immunology honours year you will receive guidance in research techniques by attending training programs covering experimental design, data analysis, written and oral communication and critical appraisal of the literature. In addition, you attend a supplementary seminar program to keep yourself informed and abreast of wider issues in immunology. You might find yourself undertaking a project with one of the following research groups: Microbial Pathogenesis and Immunity group, Vascular Biology lab, DNA Repair lab, Molecular Cardiology lab, Mycobacterial Research lab, Centre for Virus Research, Retroviral Genetics lab, among others.
Intake Months
FEBRUARY, AUGUST
Delivery Locations
C44449
Qualification
Bachelor Degree
English language requirements
Potential Course Career Outcomes
Other Courses you may be interested in See all
The University of Sydney
Learn more about this institution
Website
About
The University of Sydney is an Australian public research university in Sydney, Australia. Founded in 1850, it is Australias first university and is regarded as one of the worlds leading universities. The university is known as one of Australias six sandstone universities. Its campus, spreading across the inner-city suburbs of Camperdown and Darlington, is ranked in the top 10 of the worlds most beautiful universities by the British Daily Telegraph and the American Huffington Post.
The University of Sydney is ranked amongst the top 50 universities in the world. Offering Australias broadest range of disciplines,178 undergraduate and 520 graduate degree programs in 400 subject areas, the university boasts being a hub for widely respected and recognized qualification. It has six faculties and three schools offering education to over 50,000 students from around the world.
The university comprises eight academic faculties and university schools, through which it offers bachelor, master and doctoral degrees.
Rankings
40

74

60

Accreditations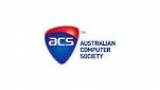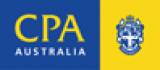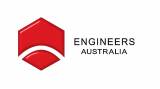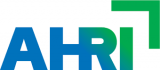 Other education providers you might be interested in
Featured