About the course
The Ancient History major invites you into the worlds of ancient Greece and Rome, using their myths, images, inscriptions, artifacts written history and literature as evidence. Study the ideas, politics and cultures of the Classical world by looking at political systems, religion, law, mythology, slavery, refugees, science and late antiquity. Read (in translation) ancient epic, drama and poetry in its social and historical contexts and appreciate the impact of these works on later ages (including modern media). You will be encouraged to ask important questions about leadership, democracy and the rule of law, human rights, religions and the role of myths, poetry and story-telling in human communities and be inspired to think about how and why history is written.
Intake Months
FEBRUARY, AUGUST
Delivery Locations
null

C39118
Qualification
Bachelor Degree
English language requirements
Other Courses you may be interested in See all
The University of Sydney
Learn more about this institution
Website
About
The University of Sydney is an Australian public research university in Sydney, Australia. Founded in 1850, it is Australias first university and is regarded as one of the worlds leading universities. The university is known as one of Australias six sandstone universities. Its campus, spreading across the inner-city suburbs of Camperdown and Darlington, is ranked in the top 10 of the worlds most beautiful universities by the British Daily Telegraph and the American Huffington Post.
The University of Sydney is ranked amongst the top 50 universities in the world. Offering Australias broadest range of disciplines,178 undergraduate and 520 graduate degree programs in 400 subject areas, the university boasts being a hub for widely respected and recognized qualification. It has six faculties and three schools offering education to over 50,000 students from around the world.
The university comprises eight academic faculties and university schools, through which it offers bachelor, master and doctoral degrees.
Rankings
40

74

60

Accreditations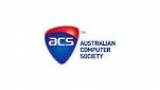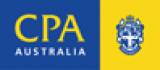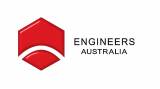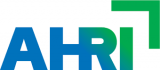 Other education providers you might be interested in
Featured
Camperdown/Darlington Campus - The University of Sydney
Camperdown NSW 2006, Australia
Open in maps
See all courses at this campus
This is the biggest campus with around 72 hectares of state-of-the-art teaching and learning technology, including six libraries, art galleries, historical museums and perfectly manicured lawns.