About the course
An Ancient Greek major allows you to read, in the original, works of immense cultural and literary significance by the great writers of the ancient Mediterranean world. The study of philosophy, history, drama, lyric, epic, the novel, and oratory begins in Greece, and Greek contributions to world literature are undisputed models of perfection in every later age. Reading the actual words of Homer, Euripides, Plato or the New Testament is an extraordinary and unforgettable experience. You will study a wide variety of important texts from key periods and genres in the development of this hugely influential literature, gaining an understanding of its themes, preoccupations and complex reflection of Greek (particularly Classical Athenian) culture. You will develop your linguistic ability as you progress through a series of units that introduce, practise and then analyse in context Greek morphology and syntax. You may begin either at introductory level, if you have no prior knowledge of Greek, or at intermediate level if you have studied Greek to HSC-level (or equivalent).
Intake Months
FEBRUARY, AUGUST
Delivery Locations
null

C39117
Qualification
Bachelor Degree
English language requirements
Other Courses you may be interested in See all
The University of Sydney
Learn more about this institution
Website
About
The University of Sydney is an Australian public research university in Sydney, Australia. Founded in 1850, it is Australias first university and is regarded as one of the worlds leading universities. The university is known as one of Australias six sandstone universities. Its campus, spreading across the inner-city suburbs of Camperdown and Darlington, is ranked in the top 10 of the worlds most beautiful universities by the British Daily Telegraph and the American Huffington Post.
The University of Sydney is ranked amongst the top 50 universities in the world. Offering Australias broadest range of disciplines,178 undergraduate and 520 graduate degree programs in 400 subject areas, the university boasts being a hub for widely respected and recognized qualification. It has six faculties and three schools offering education to over 50,000 students from around the world.
The university comprises eight academic faculties and university schools, through which it offers bachelor, master and doctoral degrees.
Rankings
40

74

60

Accreditations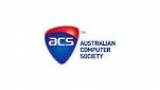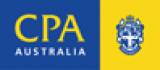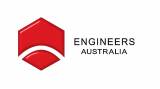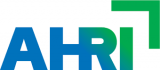 Other education providers you might be interested in
Featured
Camperdown/Darlington Campus - The University of Sydney
Camperdown NSW 2006, Australia
Open in maps
See all courses at this campus
This is the biggest campus with around 72 hectares of state-of-the-art teaching and learning technology, including six libraries, art galleries, historical museums and perfectly manicured lawns.