FIND YOUR NEXT STUDY EXPERIENCE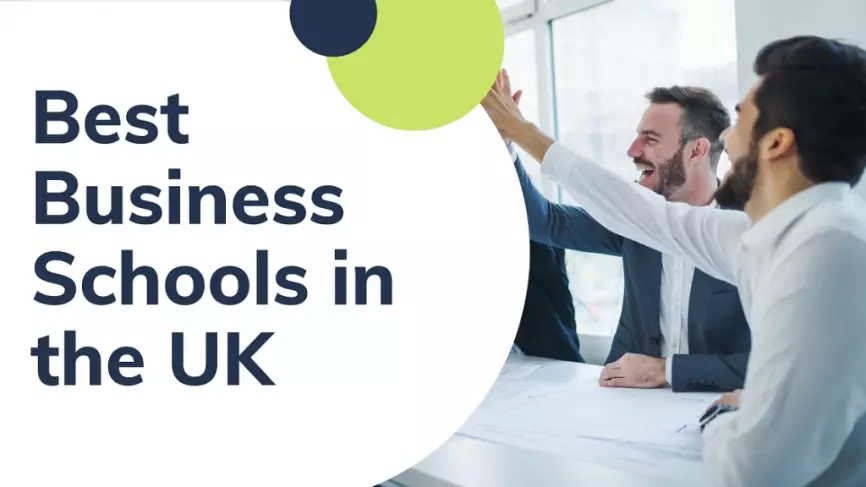 Ever considered studying in a country that has the most number of ultra-high-net-worth individuals?
Wondering what that means?
Ultra-high-net-worth individuals are, in a gist, some of the wealthiest people.
With that being defined, the United Kingdom is home to those people who have at least $30 million investable assets.
According to the analysis made by America's Investopedia, the United Kingdom is home to over 80 billionaires! As a hub for many entrepreneurs and several industries' investors, it is no surprise that the UK is definitely one of the top destinations to study Business.
The UK has grown into a renowned hub for industrial development, and education plays a major role in contributing to the economy's exponential growth. Listed below are some of the best business schools in the UK.
1.
University of Sussex - Innovation and Intelligent Strategizing
According to THE - Times Higher Education rankings, the University of Sussex is among the Top 10 universities in the UK, in 2021, for business.
The University of Sussex's objective is to transform our world and your future through business, management, innovation studies, science, technology, and economics.
Their Business School is located in the heart of a naturally scenic campus within the South Downs National Park. This is where students tap into their potential to bring about change in society.
There are various departments within the School; Management, Economics, Accounting, a 50+ year Science Policy Research Unit, and Strategy and Marketing are a few amongst many. Students are taught to be on par with emerging markets, studying and researching economics, dealing with business management problems, etc.
The University, with its Business School, is an open door to being creative and improving your skills in business, analyzing the economical situation, all the while staying up to date with the current emerging markets.
2. University of Leeds - Triple accreditation, Triple the recognition
Ranked 9th in the UK and 65th globally, the University of Leeds is globally known for its Business and Economics courses, according to the Times Higher Education Rankings 2021.
Their Business School is one of the most influential schools and their expertise in the matters of business has also been recognized globally. The University of Leeds, as per the Guardian, is ranked:
1st in the UK for the subjects of Accounting and Finance

7th in the UK for the subject of Economics

9th in the UK for Business, Management and Marketing subject areas.
The best part about studying business at the University of Leeds is that this university is actually triple accredited. The three leading bodies that have accredited the Leeds' Business School are namely:
Association to Advance Collegiate Schools of Business (AACSB)

The Association of MBAs (AMBA)

European Quality Improvement System (EQUIS)
There are more bodies that have accredited Leeds's expertise in Business and management, thereby proving their excellence in Business and subjects related to Business and the economy.
One of the other best features of the University of Leeds is their motivation to help those people who are already playing a role in Small and Medium Enterprises (SMEs). The University has an Executive and Professional Education, as well as its SME Peer Network Program. This initiative is to guide and hone SMEs for future success.
3.
University of Surrey - Digitally Inspired
Ranked 8th in the UK for its Business and Economics subjects, as per Times Higher Education Rankings 2021, the University of Surrey works toward achieving and promoting and synergy of digital innovation and business globally.
Being a technology-led university, their research which is blended with technology delivers solutions that are relevant to current and future times.
There are also opportunities for students that can prove to be significant for their future, as they get to interact and learn from business driven organizations and enterprises. Motivating students to attain higher ambitions, these interactions inevitably lead to the development of practical solutions for real business problems.
The University offers a variety of undergraduate programs, postgraduate programs and even CPD and short courses. CPD and short courses are basically simple brief courses and professional development programs.
These courses deal with subjects such as Business, Management, Accounting and Finance and more.
4.
Lancaster University - A Quadruple and A Triple
Lancaster has earned its reputation with it being consistently ranked among the top 10 in 3 main league tables.
The Guardian University Guide 2021

The Complete University Guide 2021

The Times & Sunday Times Good University Guide 2021
In view of their expertise in the field of Business and Management, Lancaster University has been accredited by four main accrediting bodies.
Association to Advance Collegiate Schools of Business (AACSB)

European Quality Improvement System (EQUIS)

The Association of MBAs (AMBA)

Small Business Charter (SBC)
There are seven subjects students can pursue in the field of business, namely: Accounting & Finance, Entrepreneurship, Management Science, Leadership and Management, Economics, Strategy and Innovation, Work and Technology, and Marketing and Organization.
Their focus on research is intense and their partnerships with top organizations such as AstraZeneca, BAE Systems, British Airways, etc, open up major customized executive education opportunities for students.
Their vision for the future is to provide students with enhanced learning & education in Business. Their Lancaster University Management School Space Program is a multi-million-pound project built with the use of a creative, inspiring and collaborative environment to lift students up in their careers.
5.
Aston University - Making their mark since the 1890s
Aston's University journey of developing students' education in business, began with them being a part of the Birmingham Municipal Technical School in the 1890s. Now, the University has come far ahead with them being accredited by three main accreditation bodies, namely:
Association to Advance Collegiate Schools of Business (AACSB)

European Quality Improvement System (EQUIS)

Association of MBAs (AMBA)
Aston blends innovative and creative methods while teaching. Their ideas of creating games, using gamification and simulation to create an enhanced learning environment for students makes the experience practical, interesting and rewarding.
Furthermore, students even learn from real-life business activities through module partnerships including charities like Prince's trust. Engaging with micro and macro business organizations also opens up various avenues for students to excel in their careers.
What has consistently proven advantageous for postgraduate students is the Global Advantage program that offers opportunities to work or study abroad.
Aston's Business and Management graduates earn 39% more than the average of those very students who graduate after five years! This is a clear indication of the success of their degree program.
Considering all these benefits mentioned above, if you are ready to make your mark in the field of business, the UK is certainly one of the best places to begin your journey.