FIND YOUR NEXT STUDY EXPERIENCE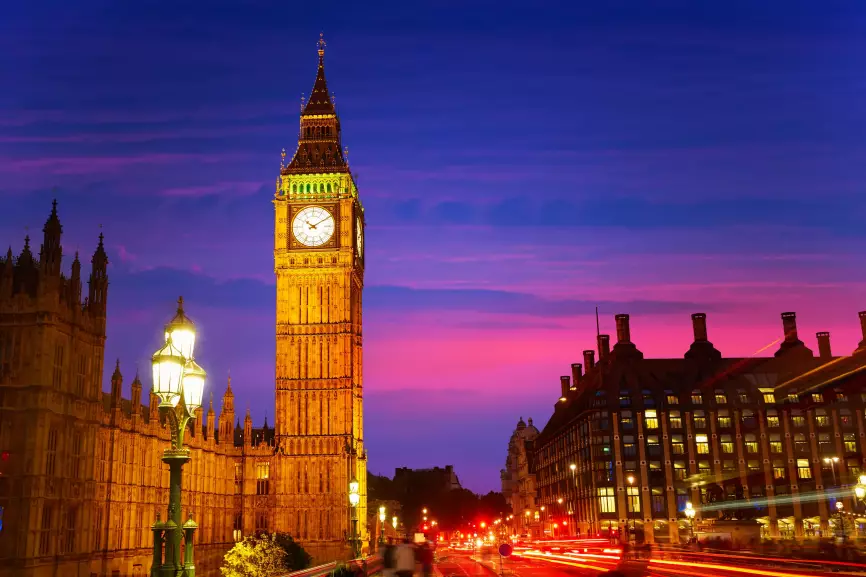 Study in UK - A Comprehensive Guide for International Students
1. Introduction to Study in UK
What other place than the UK would be a better choice to study in a country with a diversified population and a reputation for outstanding education? The UK has always been the primary choice for students aspiring to study abroad, and international students have excellent benefits of studying in UK. Each year the nation welcomes nearly 1,00,000 international students to study in UK, maintaining the country's high popularity.
The UK promises a rich experience for overseas students with an exceptional education system in UK and hundreds of world-class universities, giving all the more reasons to study in UK. In the following sections, let's discover more about the facets to study in UK, such as the best cities, courses, UK student visa, housing, cost of living in UK, the university application process, etc., which should give you a comprehensive understanding when you study in UK and help you make the right decision.
2. Culture and lifestyle
As one of the multicultural countries, the United Kingdom is a friendly and warm environment to live in. Wherever you travel while you study in UK, you will find people, cuisines, and stores from all over the world sharing their traditions. The UK embraces its diversity and cultures, which is what makes it extremely unique. In today's globalized world, the UK's diversity is its greatest asset. You'll have the opportunity to interact with over 200,000 international students from all over the world, giving you all the more reason to study in UK.
UK as a study destination
Home to more than 5,00,000 international students.

Second most popular study abroad destination.

Offers some of the most unique

degrees in UK,

such as ethical hacking, surf science and technology, puppetry design, and many more.

Boasts of

universities in UK

are world leaders in research.

A hub of enriching culture, heritage sites, and museums.
3. Education System in UK
With world-class institutions, the education system in UK has consistently been ranked 1 in the world, which is a convincing reason to study in UK. International students considering an education in UK have a choice of over 140 universities and higher education institutions, each offering a great range of tertiary qualifications in UK that will be recognized across the world. Leading universities in UK offer a wide range of courses, from traditional academic subjects to practical approaches with a vocational bent.
Types of Universities
a) Ancient Universities - For hundreds of years, there were only a few universities in UK that were founded in England, Scotland, and Ireland. The earliest was the University of Oxford in 1096.
b) Redbrick or Civic Universities - Red Brick originally referred to 6 Civic Universities that were given charters in the late 19th Century (1830 -1930) in the big industrial cities of the UK. The term Red Brick referred to a building at the University of Liverpool which was built from Red Bricks, but the term also referred more generally to "new" buildings/institutions.
c) Plate Glass Universities or 1960s Universities - Plate Glass Universities were the next batch of universities in UK to be given royal charter between 1960 and 1992. The term 'plate glass' reflects their modern architectural design, which often contains wide expanses of plate glass in steel or concrete frames.
d) New Universities or Polytechnic and Metropolitan Universities - These are a group of universities that were previously called Polytechnics and then given university status. These institutions are referred to as "Modern Universities".
e) Recently Created Universities - Recently, several further education and teacher training colleges have been given university status, and these are generally referred to as "Recently Created Universities"
4. Intakes in UK
| | |
| --- | --- |
| Intakes in UK | January to February, September to October, April/ May for select courses |
| Entry Requirement | Subjects to Universities and Courses |
| Duration | Subjects to the degree program |
| English Requirement | English Proficiency Tests such as IELTS/TOEFL/PTE |
| | |
| --- | --- |
| January | Postgraduate courses, some top-up and UG courses (with first-year entry) |
| April | Pathway program, extended foundation, English course, etc |
| September | Courses from ALL LEVELS (PRE-U, UG & PG) |
Levels of study available in UK
Foundation Year and HND

Bachelor Studies

Master Studies

Doctorate Studies

Single Honours

Joint Honours
5. Popular Undergraduate Courses in UK
With so many courses offered in the UK, you can study in UK not just in the expected subject areas, but also in subjects and subject combinations you've never even considered, you must explore all your options before choosing the right one.
Here is a list of a few popular undergraduate courses in UK that you can consider.
a) Popular Design Courses in UK






UG Courses in UK

BA in Graphic Design (Hons)




BSc (Hons) Industrial Design




BA in Arts and Design




BA in Product Design (Hons)




BA in Fashion Design (Hons)
b) Popular Law Courses in UK
| | |
| --- | --- |
| UG Course in UK | LLB(Bachelor of Law), B.A |
c) Popular Business Studies Courses in UK






UG Courses in UK

BA(Hons)Economics and Management

BSc International Business

BSc International Management

BSc Management

BSc (Hons) IT Management for Business
d) Popular Psychology Courses in UK






UG Courses in UK

BSc (Hons) Psychology

B.A Music and Music Psychology

B.A Art and Psychology

B.A Business Psychology

B.A Education with Psychology
e) Popular Hospitality and Tourism Courses in UK






UG Courses in UK

B.A Hospitality and Tourism

B.A Hotel Management

B.A Tourism and Event Management

B.SC Tourism Management

B.Sc Cruise Management
6. University Application Process in UK
Make sure you select the appropriate degree

when you study in UK

. Bachelor's degrees in the United Kingdom are highly specialized, catering to a wide range of student interests.

Consider the cost of the course when you plan to study in UK.

At UK universities, international students from outside the EU (European Union) and EEA (European Economic Area) pay full tuition

when they study in UK

. Students from outside the EU/EEA will also be ineligible for loans and grants

to study in UK

.

British citizens and EEA/EU students pay the same fee. But this merit and option for student loans ended in 2020 (first half of 2021).

Ensure your eligibility for a

scholarship in UK

.

Hire a professional consultant like AECC Global to assist you with the application process.

Check the university's admission standards, especially if any tests, such as the TOEFL or

IELTS

, are required.
7. Undergraduates in UK
The UCAS (University and College Admission Service) is the organization that operates all college and university applications in the UK. Most institutions will only accept your form if submitted through the UCAS system.
Follow these simple steps to apply via UCAS for undergraduate:
You can register and create your application on the UCAS website

Apply to up to five programs in the UK, at separate universities or same universities

Enter the personal information it asks

Include your previous educational credentials

Submit the details about your financial source

Submit your skillset statement

Additional test scores, such as the UCAT or BMAT for medicine, may be required by some colleges.
You can save and return your application as many times as you like before submitting the final version.
8. Admission tests to take to study Bachelor's degree in UK
a) Language Proficiency Tests in UK
b) Academic Tests in UK
Graduate Management Admission Test (GMAT)

Graduate Record Examination (GRE)

Cambridge Law Test

National Admissions Test for Law (LNAT)

Mathematics Admissions Test (MAT)

Sixth Term Examination Paper (STEP)

Test of Mathematics for University Admissions

BioMedical Admissions Test (BMAT)

Graduate Medical School Admissions Test (GAMSAT)

Health Professions Admission Test (HPAT Ulster)

UK Clinical Aptitude Test (UKCAT)
c) Thinking Skills Assessment
Thinking Skills Assessment Cambridge (TSA Cambridge)

Thinking Skills Assessment Oxford (TSA Oxford)

Thinking Skills Assessment University College London (TSA UCL)
9. Study Pathways for Undergraduate Studies in UK
Pathway programs in the United Kingdom introduce students to the British educational system and assist international students in UK to develop the language and study abilities necessary to pursue degrees in the United Kingdom. Some pathway programs are more specific, focusing on a certain subject, whereas others are more general.
Pathway programs in the United Kingdom normally run for one year and often result in automatic registration at the host university. After completing pathway programs, students can generally transfer to other universities in UK.
Language coursework and study skills are incorporated into undergraduate pathway programs in the United Kingdom, assisting international students in UK to establish a strong foundation in an undergraduate course. After completing 1-2 years of coursework and experience, students are frequently granted automatic admission to a university in the United Kingdom.
The coursework in the Pathway Program introduces students to the content and structure of university-level classes in the United Kingdom. Students become acquainted with the criteria, objectives, and outcomes of British higher education while refining language and study skills relevant to achieving degrees in the United Kingdom.
Language instruction is combined with a discipline-specific curriculum in pathway programs. Learners can enroll in business, engineering, science, and mathematics, humanities, and medicine, and health route programs in UK.
The sequence of classes is determined by the student, but coursework often compares to standard undergraduate programs plus language instruction. International students in UK can improve their English abilities, academic study skills, and knowledge of the principles of their chosen subjects.
10. Health Insurance in UK
As an international student in the United Kingdom, you must have health insurance. The National Health Service (NHS) in the United Kingdom is one of the world's best healthcare systems, offering safe healthcare to both residents and international students in UK. It costs £470 per year to gain access to the NHS. This fee is paid during the visa application process and provides free medical treatment (including emergency or hospital care if necessary) as well as discounted dental care at NHS dentists. You can even make an appointment with a General Practitioner (GP) to discuss your health issues.
11. Student visa application process in UK
International students above the age of 16 wishing to pursue their studies in the UK are eligible to apply for a student visa to study in UK. To apply for a UK student visa, you need a Confirmation of Acceptance of Studies (CAS) - (i.e.) an admission confirmation document issued by the college or university in UK. Note that this CAS document is valid for only six months from the date of issuing.
The UK student visa helps you in pursuing the below-mentioned courses:
A full-time course leads to a qualification below degree level (RQF level 3, 4, or 5).

A full-time course leads to a degree level qualification or above (RQF level 6, 7, or 8).

A part-time course leads to you a qualification above degree level (RQF level 7 or above).

A recognized foundation program for postgraduate doctors or dentists

An English language course at level B2 or above in the Common European Framework of Reference for Languages

completed a recognized medical or dental degree in UK

that degree was obtained from a certified student sponsor

spent at least one year of your final year and at least one other year of your studies leading up to that degree in the United Kingdom
a) UK Student Visa Eligibility
Must be 16 years and above

Admission letter from the institution or university

Proof of financial support

Must speak, read, and write English

Consent from parents
b) UK Student Visa Fees
The cost of applying for an

international UK student visa

from outside the UK is £348.

The cost of extending or switching an international student in the UK is £475.

You must pay the visa fee for each additional person

travelling

with you.
c) UK Visa documentation checklist
A valid passport

Evidence of financial support £1,334 per month (for up to 9 months) in London and £1,023 per month (for up to 9 months) for courses in other cities of the UK.

A valid ATAS certificate (based on nationality and course).

Tuberculosis test

results

International students applying to

study in UK

with sponsorship must submit a written consent letter from the respective sponsor.

Students below 18 years of age need to submit written consent from their parents or legal guardians (or one parent if they have sole responsibility).

This letter must include their consent for:

UK Visa

application

Living and care arrangements in the UK

Travel to the UK

Need to provide a copy of your birth certificate (or another government-issued document) that shows your parents' names.
12. Cost of studying and living in UK
Education in the United Kingdom is less expensive when compared to other popular international student destinations. Because the undergraduate and postgraduate courses in the United Kingdom are generally shorter than those in other countries. This brings down tuition and living expenses in UK.
Tuition fees in UK differ depending on the university and the course you choose to study in UK. Undergraduate fees for international students in UK range from £10000 to £20000 per year, depending on the course, university, and place you study in UK. The majority of international fees for postgraduate courses in UK are between £11,000 and £22,000. Clinical courses, AMBA-accredited MBAs, and similar courses are exceptions, with fees ranging from £20,000 to £30,000 per year.
| | |
| --- | --- |
| Pre-Sessional English Programs | £2000-£6000 (depending on the duration) |
| Foundation Programs | £8000 - £12000 depending on the provider |
| Pre- Masters | £7000 to £12000 |
| Undergraduate Programs | £10000 - £20000 |
| Postgraduate Programs | £11,000 - £22,000 |
| Masters by Research | £14,000 - £20,000 |
| Doctoral Degrees | £15,000 - £20,000 |
a) Accommodation costs in UK:
The type of accommodation you choose determines your cost of living in UK. The cost also differs based on the location of your stay. Being the capital of the UK, London comes out to be way more expensive than some other cities in UK.
University accommodation costs £ 727 p.m. in London as compared to £ 515 in other cities

in UK

.

Private residence costs £ 848 p.m. in London as compared to £ 505 in other cities

in UK

.

Utility bills could make £ 45 p.m. as compared to £ 40 in other cities

in UK

.
As a student, you have a range of options for housing options when you study in UK. You can choose between dorms, private flats, or university residences. You must try to live on-campus as it helps you save a lot of costs.
Sharing a room with a roommate or renting a separate residence is an option if it suits your budget.
If you live in a private residence, you may need to pay local taxes and fees. For instance, there is a council tax to be paid to the government for collecting household wastes. So, do a thorough research of all the expenses while opting to rent a private residence.
b) Transportation Costs in UK:
When you study in UK, the next significant expense after accommodation is traveling or commuting. The cost will always depend upon the area of living and the mode of transportation. You can either walk or take the bus or the tube or hop on a bicycle depending upon whichever suits your budget and you the best when you study in UK. The best way to travel in London can be by enjoying public transportation as you can get student passes and discounts for the same.
Another option is taxis, but that again comes with cost constraints. It is recommended that international students who study in UK can buy traveling cards to help them travel between two cities or within the same city.
London – £ 56
Manchester – £ 47
Birmingham – £ 45
Liverpool – £ 45
Leads – £ 43
c) Food Costs in UK:
Food is a major expense while you study in UK. If you decide to live on-campus and opt for university catering services, you can save a lot of money when you study in UK. You can also shop groceries regularly from a particular place to get discount cards and offers from them.
The most cost-saving option when it comes to food is to prepare your meals at home and avoid high-priced foods while dining outside. Here are some estimated prices of food items in the UK currently.
Bread – £ 0.71 for 1 pack
Milk – £ 0.81 per litre
Chicken – £ 1.57 for 500 g
Eggs – £ 1.51 for half a dozen
Rice – £ 1.51 per kg
Cooking oil – £ 1.11 per litre
Water - £ 0.81 per litre
d) Entertainment Costs in UK:
University life is not only limited to books and exams but there is a life beyond that too. To make your time enjoyable while studying, interacting, and maintaining a social life is also pretty important when you study in UK. Here is a snapshot of entertainment costs in the UK.
e) Communication in UK:
Plan your phone and internet costs wisely when you study in UK. You should always look for student discounts and offers and pick the value-for-money plan. To compare the prices from different service providers and get the best plans since you will be making overseas calls.
Prepaid sims cost around £ 10 p.m.
License for TV costs around £ 150 p.m.
TV + Wi-Fi cost around £ 50 p.m.
Call packages cost around £ 1
Netflix (the most important one nowadays) costs around £ 8 - £10 p.m.
f) Miscellaneous:
Even if you rigorously adhere to a budget, you'll be amazed at how much money you'll spend on "extras." During your time when you study UK, you will almost certainly purchase new clothing and home items. As a result, these incidentals are also essential and should be factored into the UK housing and living costs in UK. When planning your budget, keep the costs listed below in mind:
Clothes – £ 30

Household items – £ 30

Toiletries – £ 20

Stationery – £ 20

Insurance – £ 50
Now, have a calculator handy and make a monthly financial plan. Having a rough idea of UK living costs will make your educational experience in the UK much more pleasurable!
13. Financial aids and scholarships in UK
The UK government offers many scholarships for international students who study in UK to aid them in minimizing their study expenses. You can apply for as many scholarships to study in UK for the applicable courses. The scholarships offered by the UK government are applicable to top UK universities. Here are a few popular scholarships you can apply for to study in UK.
a) Prodigy Finance in UK
Students loans are offered for international students to study in UK by Prodigy Finance. Funds can be used for study in business, engineering, computer science, law, public policy, economics, science, and maths at universities accepting Prodigy Finance loans to study in UK.
b) Commonwealth Scholarships and Fellowships in UK
Commonwealth Scholarships help talented and motivated individuals from Commonwealth countries with poor and intermediate incomes to help them study in UK for pursuing their dream careers. The UK Foreign, Commonwealth, and Development Office (FCDO) funds the majority of Scholarships, intending to contribute to the UK's international development goals and wider international interests. Commonwealth Scholarships and Fellowships in UK are awarded to exceptional people who can make a difference in the world.
c) Chevening Fellowships
Chevening Fellowships are offered to mid-career professionals who have reached a position of influence and want to improve their knowledge, network, and potential through tailored short courses, research, or professional placements at UK institutions. Chevening Fellowships offer dynamic training, professional development, and other opportunities for individuals to spend time in the UK researching subject matters that are relevant to their professional interests as well as to the UK's international strategic priorities.
d) GREAT Scholarships
GREAT Scholarships offer scholarships to study in UK to students from Bangladesh, China, Egypt, Ghana, India, Indonesia, Kenya, Malaysia, Mexico, Nepal, Nigeria, Pakistan, Sri Lanka, Thailand, and Turkey.
Each scholarship is worth a minimum of £10,000 towards postgraduate tuition fees for a one-year course. The GREAT Britain Campaign of the UK government and the British Council, in collaboration with partner UK higher education institutions, jointly support this scholarship to help deserving international students to study in UK.
14. Career Opportunities After Studies in UK
The United Kingdom, home to the world's sixth-largest economy and multiple global business hubs, is an excellent country for aspiring graduates to begin their careers. With its broad job sectors, good working conditions, and abundant job prospects, it's no wonder that the UK offers a plethora of career opportunities to graduates who come to study in UK.
Few sectors which are in high demand in the UK are:
Accounting,

Banking, Finance

Education

Engineering

Healthcare

Marketing

Law
Work while studying in UK
While on a UK Student Visa (Tier 4), students are restricted on part-time work such as:
Maximum of 20 hours per week of paid/unpaid work during course term for degree students

Maximum of 10 hours per week of paid/unpaid work during course term for language centre students

Full-time work is allowed during vacations
a) UK Post-study Work Visa
The UK has introduced the New Graduate Immigration Route program for overseas students who want to work after completing their UG or PG course in the UK. Graduate students will be permitted to work or look for a job for a maximum of two years after completing their studies in UK, while Doctoral students will be able to work or look for work for a maximum of three years. Since the program is unsponsored, applicants will not need a job offer to apply for this visa. Furthermore, highly qualified overseas students with a job offer from a recognized company will be eligible for a visa as part of the route program, with no need for sponsorship or third-party endorsement. International students in UK who hold a valid UK student visa at the time of application and have successfully completed a degree at the undergraduate level or higher at a Higher Education Provider with a track record of compliance will also be eligible for the Graduate Route.
b) Tier 2 (General) Visa in UK
Open to recent graduates with a Bachelor's degree, or at least 12-
month study towards a Ph.D., from a UK educational institution. Students can apply
for a Tier 2 Visa if one has an offer of a graduate-level job, paying at least £30,000
per annum from an employer that is a licensed sponsor.
c) Tier 5 ( Temporary Work) Visa in UK
A student can secure an internship or a period of professional training on a
government authorised exchange scheme relating to their course, they can switch
to a Tier 5 Visa and stay in the UK for a further 12 months or 24 months
(depending on the scheme you're applying for) or based on the time given on your certificate of sponsorship plus 28 days, whichever is shorter before pursuing a
career overseas.
15. Popular cities in UK
There are several incredible places to reside in the United Kingdom when you come to study in UK, which makes it quite tricky to choose one. While determining where to live and study in UK, there are numerous aspects to consider. The cost of living, safety, part-time job opportunities, entertainment, and nightlife options should be all the factors in your consideration.
But, we have done the heavy lifting here and put together this list of the best cities to study in UK for a student to live in. From the bustling metropolitan capitals to the laid-back university towns, you are guaranteed to find your new home in one of these spectacular UK cities.
a) London
England's busy capital is one of the greatest cities to study in UK and live as a student, with world-class universities, easy-to-use transit, and distinctive culture, making it one of the ideal cities to study in UK.
Houses over 100,000 international students

Known worldwide for being a rainy city

Famous for magnificent ancient buildings like the Palace of Westminster, Trafalgar Square,

and

Tower of London

London contributes almost 30% to the UK economy

City of London is the world's premier financial and business center
b) Edinburgh
A well-balanced combination of city life and friendly people can bring all your living choices to Edinburgh. Being Scotland's capital, it is the heart of all the activities, be it economic wise or networking wise.
Among the 20 best student cities in the world

Home to over 12 reputed colleges and universities

Houses The University of Edinburgh, Edinburgh Napier University, Heriot-Watt University

30% of the student population are from around the world

Hub to famous tourists spots like Edinburgh Castle, Royal Mile
c) Manchester
Manchester is a student city with a student population of 100,000. While studying here, you will have the opportunity to partake in a traditional university setting. Cafes, restaurants, and entertainment, you name it, and you'll find everything at a fair price.
Among the 30 best student cities in the world

Home to the Manchester United Football Club

Houses over 18 reputed universities and colleges

Encompasses The University of Manchester, the Manchester College, RNCM

4% of the student population are international students from over 120 countries
d) Glasgow
This city is slowly but steadily establishing itself to be one of the most important cities to study in UK. It is home to some prestigious colleges and a good place to live at an affordable living cost.
Ranks among the top 50 best student cities in the world

Houses over 15 reputed universities and colleges

Encompasses the University of Glasgow, the City of Glasgow College, Glasgow Caledonian College

Hub to 30000 international students from over 140 countries

Home to the Scottish Opera, Ballet and National theatre
e) Cardiff
The charming country of Wales is home to one of the best cities to study in UK, and Cardiff is one of its prominent cities. The University of Cardiff is located very conveniently in the heart of the city. The NatWest Student Living Index ranked it the most inexpensive city in the UK. In terms of rent, it is also touted as the best destination to live in and study in UK.
Home to international students from more than 180 countries

Home to Cardiff football team

Centre of Art complex

Known as the City of Arcades

Has more green space per person than any other city in the UK

It's Britain's best city for cyclists
f) Birmingham
Birmingham, a city with a lively culture and universities on par with the best in the world, is the place to be. We can also call it a student city because it has a population of over 65,000 students from all over the world.
Is known for its culture in music, theatre, art, and design

Has a prominent economy

Known for its famous botanical gardens and parks

They provide extensive public services

Many notable organizations and people

Home to a network of channels
Destination Highlights
Britain is the only country in the world that does not have a written constitution.

More than 250 languages are spoken in the UK than in any other country in the world.

Windsor Palace is the oldest and largest occupied in the castle.

The British consume more than 165 million cups of tea every day - that's 20

times the number drunk by Americans.

London has the largest library in the world.