FIND YOUR NEXT STUDY EXPERIENCE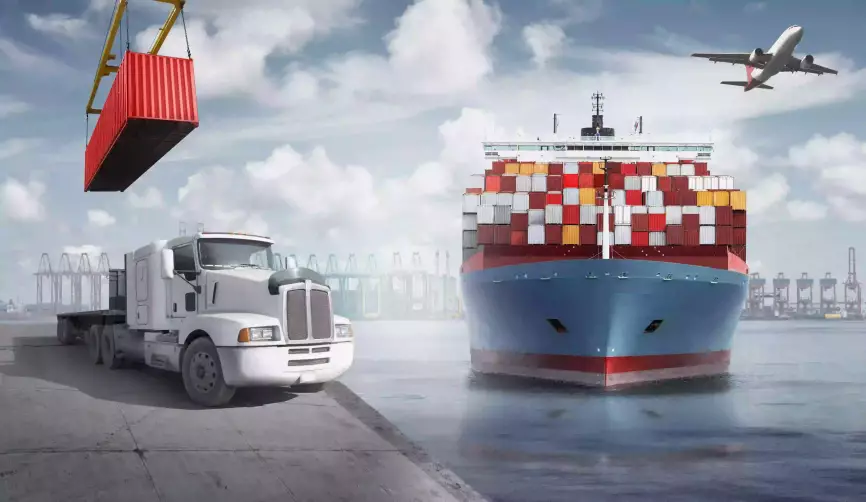 Top Marine Transportation Courses for Filipino Students
What if we told you can travel across charted waters, explore different cultures and at the same time get paid generously? That is the career of a marine transportation course graduate. You can also set sail to this dream career by pursuing a Bachelor's in Marine Transportation. With almost 90% of trade done through sea routes, the demand for professionals in this field is rising. This blog will cover everything you need to know about Marine transportation, from the eligibility requirements to apply for the course to the various job opportunities and salaries you can earn in this field.
What is Marine Transportation Course
Marine Transportation is a four-year degree that will train you to become a professional marine deck officer. During your Bachelor's in Marine Transportation studies, you'll gain valuable skills and knowledge in seamanship, navigation, ship business, meteorology and marine law. You'll also be able to put your theoretical education into practice, giving you the confidence and experience to embark on your maritime career. Marine transportation programs typically include classroom instruction, hands-on training in special laboratories, and simulation activities using modern ship equipment like RADAR, ARPA and GMDSS communications.
Related read: Top 5 Nautical Courses for Filipino Students to Study Abroad
Marine Transportation Course Subjects List for Filipino Students
Shipboard Personnel Management

Basic Marine Engineering

Ships, Ship Routines, and Construction

Cargo Handling and Storage

Ship Handling and Maneuvering

Meteorology and Oceanography

Radio Communication

Deck Watchkeeping

Terrestrial Navigation

Electronic Navigation

Celestial Navigation

Maritime Laws

Marine Pollution and Prevention
Eligibility Requirements for Marine Transportation Courses
As a Filipino student applying for a Bachelor's in Marine Transportation, here are some of the eligibility requirements you need to fulfil:
Must be a high school graduate with grades that meet the standardised test scores for Marine Transportation.

Should have a good conduct certificate from all institutions.

Candidates should submit their health certificate and medical laboratory test results.

Applicants should submit a resume highlighting their leadership qualities and previous association with the maritime industry.

The crew on all ship types require a minimum level of English to meet the competencies of their rank.
Top Marine Transportation Courses List for Filipino Students
01. Bachelor's in Marine Transportation
Marine Transportation Course duration: Four terms at sea, including one aboard a commercial vessel
University: Massachusetts Maritime Academy, USA
About the course:
Cadets who sign up for this Marine Transportation course develop skills to become licensed ship deck officers. Through navigation, seamanship, ship construction, ship handling and stability training, cadets gain hands-on experience by putting theoretical education into practice. The Academy offers top-notch education, state-of-the-art ship and tugboat simulators, and hands-on expertise aboard its own fleet of vessels.
To qualify as a third mate on steam or motor vessels of unlimited tonnage on the oceans, cadets must build a foundation of sea knowledge and pass examinations conducted by the United States Coast Guard. Those who complete these requirements often find management and operations positions within the intermodal, transportation, and petroleum industries.
02. Bachelor's in Marine Transportation
Marine Transportation Course duration: 4 years
University: Texas A&M University, USA
About the course:
This Marine Transportation course provides a well-rounded education that encompasses the humanities, sciences, maritime disciplines, and business fundamentals related to the maritime industry. Cadets receive instruction and training both ashore and afloat, giving them a comprehensive understanding of the maritime sector. With such a broad range of knowledge, the cadets are trained to become leaders in the maritime industry.
03. Maritime Business BSc (Hons)
Marine Transportation Course duration: 4 years
University: University of Plymouth, UK
About the course:
As the world becomes increasingly interconnected, the maritime industry plays a vital role in transporting goods and connecting people. This BSc (Hons) Maritime Business course examines this important sector's commercial, economic and operational aspects while also providing students with an understanding of the legal issues that arise in this field. With a strong reputation within the industry, this course is accredited by the Institute of Chartered Shipbrokers and the Chartered Institute of Logistics and Transport.
With its connections to numerous professional organisations, including the Nautical Institute, Export Institute, International Association of Maritime Economists, Sea Vision UK, and International Association of Maritime Universities, students at this university have ample opportunity to network and learn from diverse perspectives.
04. Bachelor's in Marine Transportation
Marine Transportation Course duration: 4 years
University: Maine Maritime Academy, USA
About the course:
The course teaches everything you need to know about vessel operations and navigation, as well as subjects like cargo operations, ocean science, navigation rules, ship handling, ship structure, watchkeeping, and marine communications in this Marine Transportation course. You'll study in a collaborative environment and get plenty of hands-on experience through labs and fieldwork.
Further, the University allows you to learn from experienced professionals who are licensed mariners. They understand your passion for the maritime world and will share their insights and knowledge from years of working on the water. Maine Maritime faculty are known for their groundbreaking research in the maritime field, which they present at conferences and seminars all over the globe.
05. Bachelor of Science Degree in Marine Transportation
Marine Transportation Course duration:
University: Cal Maritime, USA
About the course:
A career in maritime transportation can be both exciting and rewarding. For those who wish to become licensed deck officers or shoreside maritime managers, this Marine Transportation course can offer broad industry training that will prepare them for various positions within this field. With so many options available, there is sure to be a role that suits your individual skills and interests. Positions are available in vessel operations, ship's agency, marine insurance, stevedoring, charter brokering, and federal employment. This course prepares students to take the U.S. Coast Guard STCW licensing exam for Third Mate and Officer in Charge of the Navigational Watch.
Marine Transportation Salaries Abroad
| | |
| --- | --- |
| Countries | Approx. Salary |
| Marine transportation professional salary in Australia | AUD 72,000 |
| Marine transportation professional salary in New Zealand | NZD 84,000 |
| Marine transportation professional salary in the USA | USD 85,300 |
| Marine transportation professional salary in Canada | CAD 83,900 |
| Marine transportation professional salary in the UK | GBP 30,800 |
Marine Transportation Jobs for Filipino Students
Once you graduate with a Marine Transportation degree, you will become eligible to apply for the following positions and more:
Deckhand

Steward

Customs and Border Protection Officer

Logistics Coordinator

Marine Surveyor

Marine Underwriter

Deep Sea Ship's Officer

Inland Mariner

Ship Broker/Charterer
Frequently Asked Questions
A bachelor's degree in Marine Transportation provides students with the skills and knowledge necessary to work in the maritime industry. The program focuses on navigation, cargo handling and storage, and ship operations. Students spend their first year of study completing academic coursework, followed by a one-year cadetship onboard a vessel.
The demand for marine transportation services has seen a significant increase with the rise in global trade. Moreover, the marine transportation industry offers good remuneration, which makes it a desirable career choice among many students.
Completing a Bachelor of Science in Marine Transportation requires much effort and focus. The coursework covers many different aspects of seamanship, from technical concepts to hands-on practices. While it may not be as difficult as some other degree programs, such as engineering or science, it still requires dedication and hard work.