FIND YOUR NEXT STUDY EXPERIENCE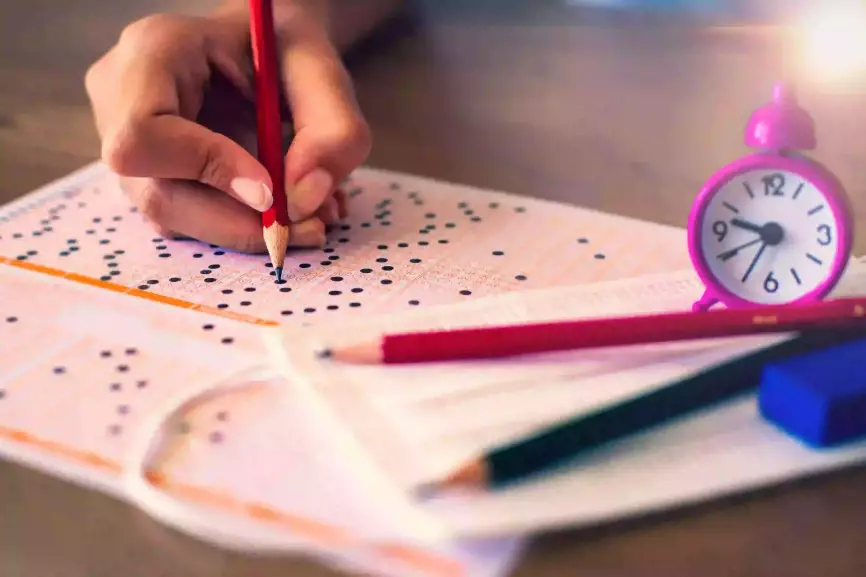 TOEFL Preparation: How to Prepare for TOEFL Exam?
TOEFL is one of the famous and widely accepted English proficiency exams to test an individual's competency in English. As a student aspiring to study abroad, knowing how to prepare for the TOEFL exam is essential to get your desired score. If you familiarise yourself with all the four sections, such as reading, listening, speaking and writing, you can get good scores in TOEFL. The primary purpose of the TOEFL exam is to find how well a candidate can succeed in programs offered by international universities. Read on to learn about TOEFL test preparation and how to clear it successfully.
TOEFL Preparation Overview
Clearing the TOEFL exam can be daunting. You must give your best effort to the four key sections: reading, listening, speaking, and writing. Each section has a set of questions and tasks you need to prepare individually to score well. You must develop a strategic plan for TOEFL preparation and use effective techniques to score high in every section. Follow the TOEFL exam preparation tips highlighted in this article and incorporate them into your preparation plan for the best results.
How long does it take to prepare for the TOEFL exam?
TOEFL Preparation Time
TOEFL preparation time differs from individual to individual based on the type of study plan they have. Some test takers take 2 to 3 months with the help of online TOEFL training and TOEFL preparation. Students can reach their optimum level of TOEFL exam preparation even with a shorter duration if they plan it well. Therefore, there isn't an exact timeframe on how far they can cover the entire syllabus. To make the best out of the test, prepare as per the TOEFL guidelines and choose the test date accordingly.
How to prepare for the TOEFL exam? (TOEFL Exam Preparation Tips)
1. Know About The Format
It doesn't matter how competent you're in English; some test sections may challenge you. Spend a reasonable amount of time on the ETS website to become familiar with the TOEFL exam pattern. Once you are familiar with the test layout, you will feel much more prepared. By following the right guidelines of TOEFL training, you will be able to get good scores in every format. There are two ways to take the test: the iBT test and the paper-based test.
The internet-based test (TOEFL iBT test) has the following format:
| | | |
| --- | --- | --- |
| TOEFL iBT Section | Pattern | Minutes |
| TOEFL Reading | 36-56 questions | 60-80 minutes |
| TOEFL Listening | 34-51 questions | 60-90 minutes |
| TOEFL Speaking | 6 tasks | 20 minutes |
| TOEFL Writing | 2 essays | 50 minutes |
The paper-based test has the following format:
| | | |
| --- | --- | --- |
| TOEFL Section | Pattern | Minutes |
| TOEFL Reading | 50 questions | 30-40 minutes |
| TOEFL Listening | 40 questions | 25 minutes |
| TOEFL Speaking | 50 questions | 55 minutes |
| TOEFL Writing | 1 essay | 30 minutes |
2. Take Up Practice Tests
While doing TOEFL test preparation, you will likely aim for a specific score. You will only understand how much score you will be able to achieve with the practice test. Moreover, practice tests will give you a clear picture of the test environment, question types and constraints you will encounter on the test day. You can practice the tests from the following official links:
3. Set up a Specific Goal in Mind
It is a good idea for students to keep a particular goal in mind regarding their results. A moderate TOEFL test preparation is enough if you are looking for an average cut-off at your desired university with a passing score. Putting in the best efforts would be the right strategy for those looking for exemplary scores.
4. Take Important Notes
During the TOEFL test preparation, it is essential to be a good note-taker. While the TOEFL exam is taking place, you can listen to the audio clips only once. You need to respond to questions, speak and write on the topic you heard about. It is a good idea to take notes in English or your native language. Your focus should be on taking notes in real-time without missing anything the speaker would have said. You should note down all the essential information that can significantly help you during the TOEFL test.
5. Enhance Your Weaker Areas
Once you finish taking mock and practice tests, you will clearly understand your weaker areas. Using the right techniques and a comprehensive study plan, you can master those weak areas. Take note of the question types where you think improvement can be made. Spend an hour daily to work on those weaknesses, using a reliable technique to master them. Whenever you have a doubt, ensure it is cleared as soon as possible.
TOEFL Preparation Material (TOEFL Study Material)
The TOEFL preparation material that consists of multiple sections is essential to prepare for the exam. Listed below is the TOEFL study material to help you prepare for all question types and exam patterns.
TOEFL Preparation Online Free
Best TOEFL Preparation Books
This section lists some of the best TOEFL preparation books to help you prepare yourself for the TOEFL exam. You must invest in some good TOEFL preparation books to get productive results. You can also refer to other books from famous authors and the official ETS guide. Here are some of the best TOEFL preparation books:
Official Preparation Books
This guide is available in paperback and E-book format and includes the following:
Valuable tips

Scoring criteria

4 Full-length practice tests

A lot of sample questions for the 4 test sections
This guide is available in paperback and E-book format, and every volume has five practice tests along with previous test questions. It includes the following:
Sample writing and speaking responses

Interactive versions of all five tests through online mode

Audio files and transcripts in written format for all listening sections
This guide is an eight-week planner which includes the following:
Sample test questions

Skill building exercises

Tips for success on exam day

A comprehensive review of all four sections of the test

Scoring information that includes the writing and speaking scoring guides.
Study Guides From Other Famous Authors
Barron's TOEFL iBT

Cambridge Preparation for the TOEFL Test

Princeton Review's Cracking the TOEFL iBT
TOEFL Reading Tips
You can practice reading by going through books, blogs, newspapers and magazines in the English language. These are excellent sources for learning new words and phrases.

It is recommended that students read as much as possible and mandatorily in English. The primary purpose behind this exercise is to keep yourself spontaneously engaged with the English language.
TOEFL Listening Tips
The trick to crack the TOEFL listening test is the ability to take notes precisely when someone is dictating to you. Hence, candidates should understand that taking notes accurately is one of the essential skills in the TOEFL listening test.

Enhancing your listening ability is another crucial aspect that needs to be focused on.

In many instances, students can only listen for a short time as they find it difficult to retain the information after a specific point.

With that said, a student needs to practice and develop the ability to listen to long audio and comprehend the information that is being presented.
TOEFL Writing Tips
First, it is recommended that students listen to small passages and write down a summary of the information they heard. When the students clearly understand the recordings, they can express their interpretation of the information.

Students can purchase a book to learn about connecting words. These words are important as they express the relationship between sentences and paragraphs. You can combine two or more small sentences into one long sentence.
TOEFL Speaking Tips
Students can get a list of familiar topics and practice speaking about them. The topics can consist of both academic and non-academic subjects.

Another method is where students can self-evaluate their speaking skills. They can do this by thinking about activities regarding student life and writing reasons to explain their preferences and speak about this for a minute.
Exam Day Tips for TOEFL
Solve many practice tests to gain confidence.

Before beginning the reading section, take a few minutes to compose yourself.

Refrain from studying on the test day. It can cause you only stress rather than any good.

It would help if you focused more on the listening and speaking portions. The headphones they provide will not be noise-cancelling..

You will get only 20 minutes for the writing section, which may seem sufficient to complete. There is enough time to proofread your essay only once.
Frequently Asked Questions
You can get the TOEFL practice papers from the official ETS website. This is the most reliable source of information to solve practice papers.
Many free TOEFL practice tests and resources are available. It is recommended to refer to the official ETS website for free practice tests. These practice tests are precise and have many similar question types which would appear in the TOEFL test.
Yes, you can prepare for TOEFL at home by following all the preparation instructions mentioned on the TOEFL website. You can also learn from any previous test taker's experiences and find in which section you spend most of your time. Create a comprehensive study plan and practice accordingly.
The best way to prepare for the TOEFL exam is by starting the preparation early and practising daily with a comprehensive study plan. Focus more on the sections you find difficult to solve. Refer to the study materials and practice papers available on the official ETS website.