FIND YOUR NEXT STUDY EXPERIENCE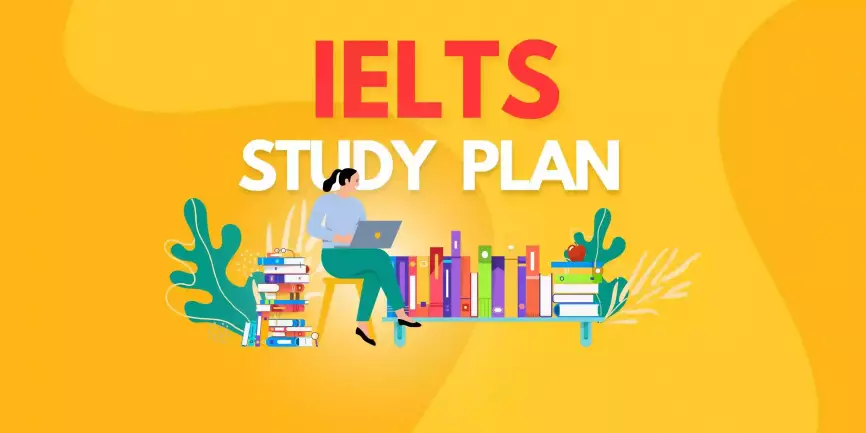 How to Prepare for IELTS: Tips to help you score better
Universities worldwide accept IELTS scores to identify a student's English competence level. So carrying out a thorough IELTS preparation will help boost your confidence and improve your chances of performing well on the test. Before taking the IELTS exam, it is essential to understand the test structure and how it is scored. This is one of your IELTS exam preparation's first and crucial steps. In this blog, we will answer your question on whether you can do IELTS preparation at home, provide some tips on effective IELTS preparation and some advice for your big day.
How to Prepare for IELTS at Home?
It is not always necessary to go for IELTS coaching, especially if you think you have a fair grasp of English. However, IELTS exam preparation is a must if you want to nail your desired score. You must start planning your IELTS exam preparation at least 3-6 months before your IELTS exam date.
Here is a checklist you can follow for IELTS preparation at home.
Be thorough with the basics

Consistently test yourself

Develop your reading skills

Record yourself when you speak

Work on your English at home

Learn to multitask

Try out IELTS online training
IELTS Preparation Tips
To get your desired IELTS score, it is essential to prepare well for all the sections in the test. So we have compiled some general IELTS preparation tips that you might find helpful during your IELTS preparation and help you prepare for the test.
1. Familiarise yourself with the IELTS exam pattern
It's vital to know the format of the test you're taking so that you can do your best. Review the content, question types, timings and tasks for each section to get familiar with the IELTS exam pattern. This will help you attend the exam confidently.
2. Prepare using IELTS practice materials
You can use the IELTS practice materials to understand better the IELTS exam pattern and the types of questions asked in each section. The Official IELTS practice material consists of a book covering all four skills and a DVD to help you with the IELTS listening and speaking sections.
3. Try out sample questions and practice tests
Knowing what to expect in the IELTS Writing, Reading, Listening, and Speaking sections is important to help you answer better and faster. For this, you need to practice by solving sample questions and taking up practice tests. Take as many practice tests as possible when doing IELTS preparation at home. This will help you identify your strengths and weaknesses and focus on areas you need to improve.
4. Get acquainted with the IELTS exam time constraints
To improve your chances of getting high IELTS scores, you must successfully complete all the sections within the allotted time limit. For this, you must practice under timed conditions to get used to the pace and develop the focus and concentration needed to complete the modules within the allotted time.
5. Try multi-tasking while listening in English
In the listening section, you have to answer 40 questions throughout 4 recordings, which can be quite demanding. Missing a part of a conversation can happen easily, but you need to recover quickly, or you risk losing the chance to answer all the questions for that task. So it is essential to know how to follow a conversation, even when you miss something.
6. Develop a habit of reading
To do well on the reading module, it is important that your practice reading different kinds of texts. Read as much as you can and whenever possible. This will help you become more comfortable with each type. Time pressure is a significant factor in the reading module, so you will need to be able to read the text quickly and identify the critical information. Develop strategies such as skimming and scanning to know what information to focus on.
7. Get your speaking and writing evaluated
You need to get a professional or qualified teacher to evaluate your speaking and writing during your IELTS preparation to assess your current level and understand your weaknesses. This is one of the important aspects of your IELTS preparation. If you identify your weaknesses, you can focus more on those areas and improve.
8. Practise English daily
Doing practice tests and reading through the course material is not enough. You need to constantly try to improve your command of the English language and your vocabulary. It is important to make it a habit to speak, write, read and listen in English on a daily basis to strengthen your IELTS preparation. Set aside a specific time every day to perform tasks like reading books, listening to podcasts, and learning new vocabulary to help you improve your English standard.
9. Set realistic goals
Set up a simple yet effective study plan that works for you. Make sure that the goals you set to achieve are achievable. For this, you need to first assess your level of English, understand your weaknesses and then set up a plan that will help you focus more on the sections you need to pay attention to.
10. Improve your current level of English
Since IELTS is essentially a test that evaluates your English language proficiency, you must improve your English level. One way to do this is by recording your mock speaking tests. Replaying your recordings will help you analyse your performance, identify gaps while speaking and understand your mistakes.
Having a high level of English means better scores, so you need to be consistent in your IELTS preparation. Most English schools recommend a minimum of 6 months of IELTS exam preparation.
IELTS Exam Day Advice
Once you are done with your IELTS preparation, here are some pointers to keep in mind to help you perform well in your IELTS exam:
Go to bed early the day before the exam and make sure to get a good night's sleep.

Eat a proper and filling breakfast to ensure you don't get hungry during the IELTS exam. Having sufficient food will give you sufficient energy to perform your best.

Don't forget to carry your valid ID and essential documents.

Make sure you know how to get to your test centre and get there at the earliest (at least half an hour). This will avoid any last-minute confusion or tension.

Wear comfortable clothes and carry a bottle of water.

If you need help or assistance with anything, don't hesitate to approach the staff.
Frequently Asked Questions
Yes, you can do your own IELTS preparation at home. You can save a lot of time and money by preparing for IELTS at home. However, you must set up a realistic study plan and stay consistent in your IELTS preparation to get your desired scores.
Yes, IELTS preparation in 10 days is feasible, but it also depends on your prior English proficiency level and your learning capacity. You can pass if you are fluent enough and familiar with the fundamental grammar principles.
The IELTS preparation time ideally ranges between 6 to 8 weeks. While you are doing your IELTS preparation, ensure to focus on your reading speed, basic grammar, and your writing skills.