Best Universities in UK for Masters
Need Advice Studying Abroad?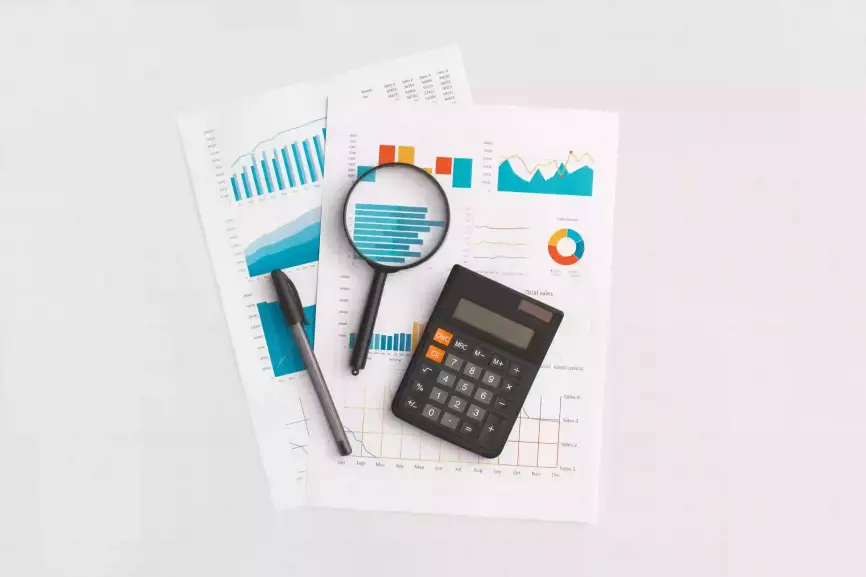 Despite COVID-19, around 1.1 million people are employed in UK's financial industry. This means that there is a growing demand for skilled graduates in Finance and the UK is quickly becoming a hub for Finance and business education. Master's in Finance programs at UK universities are highly advanced and competitive. These programs set a new standard for education, providing students with the opportunity to learn advanced Finance skills and gain invaluable knowledge. This blog will give you more details on the finance courses, the best colleges for Masters in Finance, the cost to study in UK and more to help you make an informed decision.
Why Study Masters in Finance in the UK?
Did you know? The UK's 2022 stay-back policy for international students has made it easier to work after graduation. This is a great opportunity for those looking to start their career in the UK and one of the many reasons why UK is ideal for your higher studies. We have listed a few more below.
You will be able to study in some of the most prestigious business schools that offer excellent Master of Finance programs.

Universities in UK offer specialisations like International Financial Reporting, Emerging Markets, Strategic Finance Practice, Risk Management and more.

The courses offered by the universities in the UK for finance will empower you with both the necessary skills and industry knowledge expected in the field.

A degree in finance from the UK can provide you with numerous career opportunities globally, from investment banking and stockbroking to financial consulting and investment brokering.

The top 3 companies in the UK hiring graduates in the finance sector include Google, Goldman Sachs, and JP Morgan.
Program Highlight of the Masters of Finance in the UK
One of the popular degrees to study in finance is the Master of Science in Finance (MSF) or Master of Finance (MFin). The course curriculum for most finance programs in the United Kingdom is designed to give students a solid foundation in financial principles and practices as follows:
Foundation Modules:

This module overviews the main financial instruments, including debt, equity, and derivatives. It also covers key concepts like market efficiency, portfolio risk, and diversification. This knowledge will be beneficial for students who do not have a background in Finance.

Core Modules:

Finance is about more than just money. It's about making smart decisions that ensure the stability and growth of businesses and economies. The core module of this finance program will introduce you to challenging topics like corporate Finance, derivatives, financial econometrics, investments, and portfolio management.

Electives: You can choose electives based on your career ambitions and interests to help you achieve your future goals. Electives enable you to gain the necessary skills and knowledge in their respective fields of study. Some key electives are Advanced Corporate Finance, Applied Trading Strategies, Advanced Options Theory, and Introduction to Quantitative Investing.
Projects:

The course includes projects to ensure the integration of theory and practice while learning.
Know more: Master's in Finance courses in UK
Eligibility Criteria in the UK for Masters in Finance for International Students
As an international student aspiring to pursue a Master's in Finance UK, you are expected to meet specific requirements before applying to a university:
Have a Bachelor's degree in Finance, Commerce, Accounts or any other related field.

Possess basic knowledge of mathematics, including statistics and calculus.

You will have to take up entrance exams like GRE and GMAT.

It is also necessary to have proof of English proficiency tests like IELTS and TOEFL.
Top Universities for Masters in Finance in the UK
If you're an international student looking to study Finance at one of the world's top universities, then the UK is the place to be. According to the latest QS World University Rankings for Accounting and Finance, some incredible UK institutions offer world-class finance programmes. Here is a list of some of the best universities in the UK for Masters in Finance:
| | | | |
| --- | --- | --- | --- |
| Universities for masters in Finance in UK | Subject Ranking 2022 | Program Offered | Total Program Fees in GBP |
| University of Oxford | 5 | MSc in Financial Economics (9 months) | 45,000 |
| University of Cambridge | 6 | Masters in Finance (1 year) | 47,125 |
| Imperial College of London | 29 | MSc in Finance and Accounting; MSc Finance (1 year) | 35,900 |
| | 44 | MSc Finance (1 year) | 31,350 |
| University of Manchester | 21 | MSc Finance (1 year) | 30,000 |
| London School of Economics and Political Science | 4 | MSc Finance (10 months) | 36,984 |
| | 51-100 | MSc Finance and Investment (1 year) | 29,600 |
| University of Warwick | 47 | MSc Finance (1 year) | 35,500 |
| | 101-150 | MSc Finance & Management (1 year) | 28,420 |
| | 151-200 | MSc Finance ( 1 year) | 23,750 |
Admission Process for Masters of Finance in the UK for International Students
Different schools have different requirements for their master's in finance programs, but most require a bachelor's degree in Finance or a related field. The admissions process for pursuing a master's in Finance can be found on the university's website.
It is essential to check the website of the school you are interested in to find out what specific requirements they have for their program. Some of the documents and scores that may be required are generic but are necessary to validate your knowledge and skills in the field of Finance.
Documents Required for Masters of Finance in the UK
Here is a list of documents that you need to keep in hand while filling out your application form to ensure you have a seamless and successful application process:
Mark sheets from your school and all semesters of the bachelor's degree.

Scores on English language tests like TOEFL, IELTS, PTE, and GMAT/ GRE.

References from the last institute/current institute attended or from the workplace.

2-year experience in core finance or finance-related roles (in some institutes, internships are also considered).

CV containing all personal information, academic qualification, work experience, and more.

An essay of not more than 500 words explaining the purpose of selecting this course and the particular institute and how will it will help you create a better future for yourself.
Cost to study Masters of Finance in the UK for International Students
As an international student, there are several costs you need to be aware of when applying to study overseas. These can include pre-arrival expenses, tuition fees, living costs and such. Knowing these costs in advance can help you budget and plan your overall expenses better.
Before you even set foot on campus, there are a number of costs you'll have to cover as an international student. These can include the price of your application to the school, any exams you need to take (such as the GMAT or GRE), and the fee for your student visa.
The cost of pursuing an MS in Finance in the UK can range from 23,000 to 47,000 GBP. International students' average monthly cost of living in the UK can range between 1300 and 1500 GBP. It's important to note that your cost of living as an international student in the UK will vary depending on factors such as your choice of accommodation and lifestyle.
Here is a table with an estimate of the general living expenses in the UK as an international student:
| | |
| --- | --- |
| Expenses | Approx. Cost per month (in GBP) |
| Rent (for 1 bedroom flat) | 500 |
| Council Tax | 125 |
| Utilities | 200 |
| Public Transportation | 55 |
| Mobile Phone Plan | 40 |
| Other Costs (food, internet, groceries, etc.) | 250 |
| Total Monthly Cost | 1170 |
Read more: 10 Affordable universities in UK
Scholarships for Masters in Finance in the UK
Attending a college in the United Kingdom can be expensive for international students, but many scholarships, awards, and bursaries are available to help offset the cost. Below are some of the financial aid opportunities for students wishing to study Finance at the graduate level in the UK.
Universities for masters in

Finance in UK

Scholarships for masters

in Finance in UK

Approx. amount Offered

in GBP

University of Edinburgh

Business School International MSc Scholarship

4,000 - 10,000

University of Manchester

Alliance MBA Masters Scholarships for UK/ EU/ International Students

Full tuition fees

London School of Economics and Political Science

Graduate Support Scheme; LSE Master's Award

5,000 - 15,000 depending on financial need

University of Bristol

Global Accounting and Finance Scholarship

5,000

University of Warwick

WBS Scholarships

25 - 50% of the tuition fees

University of Glasgow

Adam Smith Business School Scholarship

10,000

The University of Sheffield

International Merit Postgraduate Scholarship

25% of the tuition fees
Job Prospects after Masters in Finance in the UK
There are plenty of excellent career opportunities in the UK for those with a master's in Finance. Due to increasing credit growth and decreasing interest rates, retail money flows heavily into hedge funds, mutual funds, private equity firms, venture capital firms and more - creating demand for financial analysts, fund managers, portfolio managers, traders, investors and research analysts. Take a look at this table to get an idea of the sector-wise expected average salary.
Sector

Employers

Annual Average Salary

Hedge Funds

Capula Investment Management LLP

Man Group

Brevan Howard Asset Management

Trader Salary: 1,35,00 GBP

Portfolio Manager: 2,60,000GBP

Investment Banks

Morgan Stanley

JP Morgan Chase

BlackRock, etc

75,000 GBP

Commercial and Retail Banks

Barclays

Royal Bank of Scotland Group

Lloyds Banking Group

80,000 GBP

Insurance

Axa

AIG Europe

Liberty Mutual Insurance Europe

75,000 GBP

Professional Services

RSM

Smith & Williamson

Moore Stephens

Deloitte

KPMG

PwC

90,000 GBP
Frequently Asked Questions
There are many reasons to pursue a Master's degree in Finance in the UK, one of which is the outstanding reputation of UK universities in this field. According to the QS World University Rankings 2022, the University of Oxford and the University of Cambridge are ranked 2nd and 3rd, respectively, while Imperial College London is ranked 7th.
Finance is an important aspect of the success of any economy. It is a sector that offers good salaries and opportunities for growth to its employees. For example, a portfolio manager in a hedge fund can earn an annual salary of 2,50,000 GBP in the UK.
Some of the top UK universities for Masters in Finance include:
University of Oxford

University of Cambridge

Imperial College of London

London School of Economics and Political Science

University Of Manchester
A graduate of Masters in Finance in UK can expect to earn a minimum salary of 40,000 GBP annually.
Some of the career paths you can choose after an MSc Finance degree include:
Financial Analyst

Investment Banker

Finance Officer

Personal Financial Advisor

Stockbroker

Actuary

Investment Consultant

Fund Manager

Portfolio Manager