Best Things To Do in Toronto the capital of Ontario | Canada
Need Advice Studying Abroad?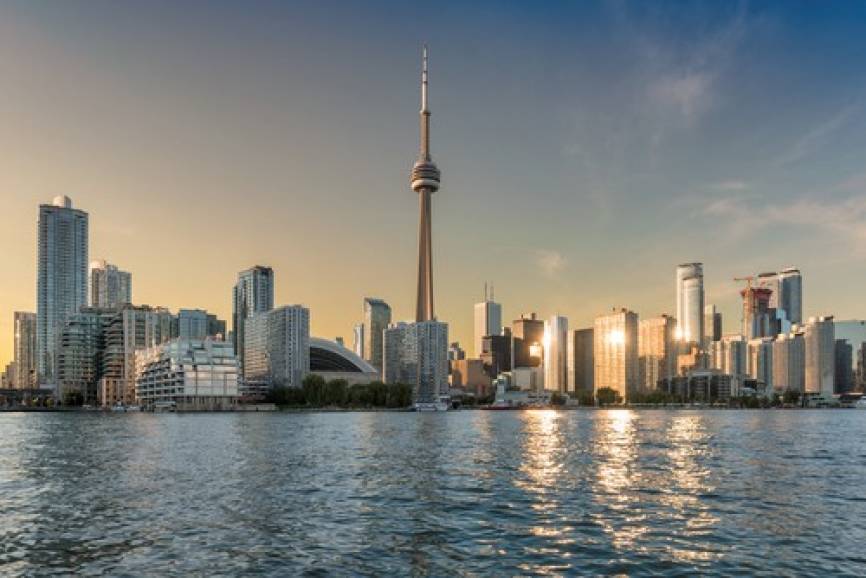 Toronto, Canada's most multicultural and cosmopolitan city is widely regarded as the "coolest Canadian city", portraying a combination of the bustling city life with exotic natural landscapes. The inclusion of talented musicians, professional sports teams, beautiful conservation areas, and welcoming people from different ethnic groups adds to its cultural richness and adds to cosmopolitan feel. Filipinos make up a significant portion of the population, and Toronto as a metropolis, offers many exciting opportunities for Filipino students, ranging from volunteer work, internships, and full-time employment.
Must-visit places in Toronto, Canada
Ripley's Aquarium of Canada
Established in 1997, Ripley's Aquarium gives visitors the experience of diving into the underwater realm and seeing a colossal of marine creatures ranging from exotic fishes to menacing sea turtles as well as barracudas, stingrays, sea jellies, octopuses, huge whales, and many more. Ripley's Aquarium is undoubtedly the best place to visit for all ocean lovers out there.
Toronto Island Park
Toronto Island Park also widely referred to as the Toronto Islands or Centre Island is sited on Lake Ontario, just takes 13 minutes by ferry from central Toronto. Boats to the Toronto Island Park depart from the Jack Layton Ferry Terminal, located at the intersection of Bay Street and Queen's Quay. This famous tourist attraction is a collection of 15 islands linked together by pathways and bridges. You can also take a stroll from one end of the island to the other. Truly a place to go to take your mind off the hassles of the day.
Royal Ontario Museum
Royal Ontario Museum is a must-visit place during your stay in Toronto. As the largest museum in Canada, Royal Ontario Museum is widely regarded for displaying art, culture, and nature not only from Canada but around the world across time. The museum has a world-class collection of more than 10 million artworks, cultural artifacts, and natural history specimens, which are presented in over 35 exhibitions and art galleries. You will have the opportunity to discover special exhibits, as well as the Museum's permanent collections of fossils, South Asian art and culture, jewels and minerals, ancient Egyptian artifacts, wildlife, and much more during your visit.
CN Tower
The CN Tower is Canada's most iconic and revered landmark and is located in Toronto. Floor-to-ceiling panoramic Window Walls, the world-famous Glass Floor, SkyPod, and glass-fronted elevators with glass floor panels provide spectacular views. The towers' other attractions include the award-winning 360 Restaurant and the world's highest 'hands-free' aerial stroll, 356m/1168ft (116 stories) above the ground. The CN Tower is a world-renowned architectural achievement, an engineering marvel of the contemporary age, world-class leisure, an entertainment center, and a must-see tourist spot during the stay in Toronto.
Toronto's Fashion Culture
The style and fashion culture of Toronto is vivid, ethnic, and symbolic of the city itself. Toronto is on its journey to create its own diverse fashion community. In terms of style, the city has an influx of multinational brands. Dundas Lane, one of Toronto's largest east-west major streets, aspiring to be a miniature Times Square is packed with tourists, the busiest shopping mall Eaton Centre and a towering tapestry of advertising campaigns. It is one of central Toronto's focal fashion points. So if you're all about style and fashion, you'll love Toronto!
Education System In Toronto
In Toronto, there are four publicly funded universities; one private university, and four publicly funded community colleges. The educational institutions in Toronto are widely regarded across the globe for their exceptional range, choice, and depth of study.
Filipino students have the choice to choose from more than 500 academic programs, learn from the best minds, get involved in research, and take advantage of smaller learning communities. In addition, educational institutions provide an opportunity to pursue your education from foundational courses to undergraduate and postgraduate programs in a variety of fields such as arts, business, engineering and technology, aerospace, health, and life science. There's no doubt that you'll find just the right course at the right university considering the many options available.
Addition Benefits For Filipinos in Toronto
Filipinos have a higher earning potential in Toronto and like any other Canadian citizens, they can enjoy the benefits of tax thereby making the city a great place to live in. Filipinos with permanent residence have an opportunity to raise their kids with the help of the funds awarded by the government based on the income and the age of the children. Adding to these benefits, they also have the advantage of Canada's universal healthcare system.
Based on the Canada Health Act of 1984, like other Canadians and permanent residents, Filipinos too can visit a doctor for free, with the government covering the doctor's expenses rather than the patient.
Craze for the Best Filipino Food In Toronto
Owing to the city's huge Filipino population, over the last five years the Filipino food has begun to gain popularity amongst the locals too! The famous Little Manila in Toronto, a hub for Filipino food is filled with restaurants and bakeries that serve lechon, pancit, and Filipino snacks. Annually, Little Manila hosts the 'Taste of Manila festival' that brings hundreds and hundreds of people together to enjoy the food and culture of the Philippines. This particular space has, over the years, strongly developed itself as a second home for all Filipinos.
Wondering what more Toronto has to offer for Filipinos? Well, contact us to know more! Our expert counselors will get in touch with you and help you fulfill your study in Canada dreams.