A guide to study masters in mechanical engineering in Canada
Need Advice Studying Abroad?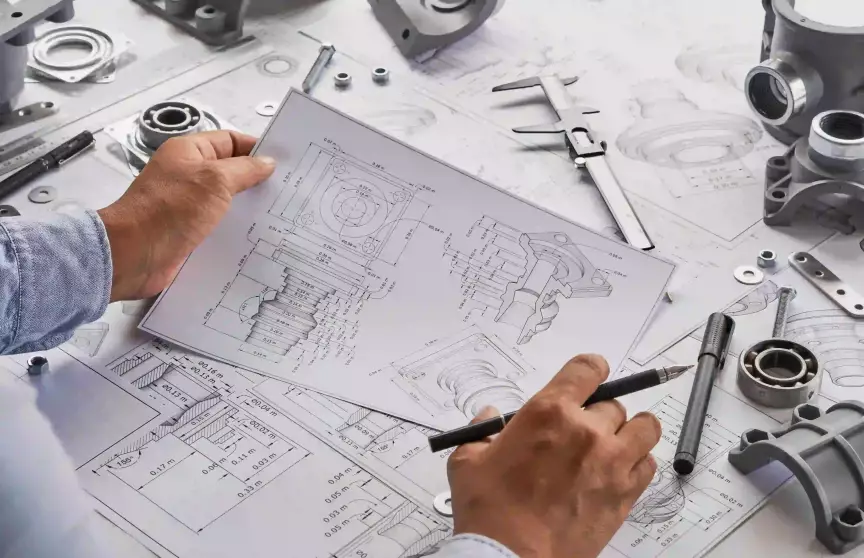 Masters in mechanical engineering in Canada

Think of a world without Mechanical Engineers, or rather a world without elevators, generators, engines, or even air conditioners. And studying masters in mechanical engineering in Canada is a dream come true for most overseas students. But before knowing why Canada produces quality mechanical engineers, let us know why mechanical engineering is so important to society. The mechanical engineering field contributes to every movement of society, and even a temporary absence or innovation of mechanical engineering may cause a huge disparity in the smooth functioning of the world. That being said, Canadian universities are constantly delivering some of the world's best mechanical engineers from time to time. Continue reading to get more reasons to know why this is the case, and also to know of the top mechanical engineering universities/courses you can enrol in Canada.
Benefits of studying Mechanical engineering in Canada
Advanced Equipment:

Studying in advanced countries like Canada is a big plus, especially when it comes to technical courses like engineering and, in this case, mechanical engineering. Canadian universities have advanced equipment and apparatus that will be beneficial in providing world-class education. Also, getting expertise in advanced equipment used in the mechanical engineering industry will make you more attractive to top employers.

Welcoming Culture:

Canada is very warm and friendly towards foreigners and overseas students. The welcoming culture of the country is one of the reasons it is known for. The country maintains a degree of freedom of perspective and cultural sensitivity. The lifestyle of the country might be quite a surprise to first-time goers. Canada's immigration policy also reflects its friendly attitude.

Communication and Interpersonal skills:

It is easier to find graduates from Canada and other English-speaking countries to be in a position of power. This is because Canadian graduates are provided with sufficient opportunities to develop their communication and interpersonal skills during the tenure of their course. This helps you secure representative and management positions all over the world.

Citizenship:

Students who graduate from Canadian educational institutions will have "post-study work rights," which calls for a period of stay and work in Canada. The technical expertise of mechanical engineering will make it easy for you to get employed by some companies in Canada because the country rewards such skills. Further, the students completing the stay through the post-study work rights can eventually apply for Canadian citizenship.

High Income:

Working in engineering is highly profitable. Every year, the annual income of engineers in Canada is rising. Thus by graduating from a mechanical engineering course in Canada, you have an opportunity to land a high-paying job (thanks to Post Study Work Permit).
Masters in Mechanical Engineering courses in Canada
01. University of British Columbia
Location: British Columbia
The University of British Columbia is the best university to study mechanical engineering in British Columbia and one of the premier ones in the entirety of Canada. During the first year of the two-year program, you will study general engineering along with mechanical engineering. And in the final year of the program, you will study data analysis, engineering economics, professional engineering practices, technical electives, and complementary studies. Further, a year-long design education provided during the course will get you ready for any design projects for local companies that you can intern with.
02. University of Toronto
Location: Toronto
The University of Toronto is the best choice for studying mechanical engineering or any other type of engineering in the Toronto area. Not only that, it is among the best universities that Canada has to offer. Much like other universities in the country, it is very foreigner friendly, respecting their differences and similarities. Going back to the mechanical engineering courses, the graduates from the University of Toronto are renowned for their applied education expertise. The course of two years includes thermodynamics, risk management, sustainable energy, and biomechanics. At the end of this course, you will be an expert in the application of mechanical engineering, from cars to medical equipment.
03. University of Saskatchewan
Location: Saskatchewan
University of Saskatchewan is another front-runner providing one of Canada's best mechanical engineering courses. The faculty and the college are responsible for a comprehensive and full-filling course for both resident and international students. The course is a continuation of the bachelors where you would have pursued six broad areas of mechanical engineering, such as,
Applied mechanics and machine design

Engineering design and manufacturing

Control systems, fluid power, and robotics

Bioengineering

Thermal Science, fluid dynamics, and energy

Materials science and metallurgy
04. Western University
Location: Ontario
For students of Western University, studying master's in mechanical engineering is a combination of a project and course work. The university considering the different backgrounds of students and prevailing covid restrictions in the home and countries outside, the course can be pursued on a full-time or part-time basis. All in all, the masters course in mechanical engineering by Western University is designed to improve the core knowledge of mechanical engineering that was set during the undergraduate program.
05. McGill University
Location: Montreal
The mechanical engineering department at McGill university one that has quite a bit of pioneering history in the country. The department stayed consistent and aligned with the prevailing mechanical engineering practices and therefore was able to provide students with present industry experience. In the 2009 listing published by World Report and U.S. News, McGill engineering school secured 18th position as one of the world's top engineering schools.
PG diploma courses in Canada for Mechanical Engineering
Short term courses in Canada for Mechanical Engineers
| | | | | | |
| --- | --- | --- | --- | --- | --- |
| SN | Course in Canada for Mechanical Engineers | College/University | Location | Duration | Post Work Visa Eligible |
| 01 | | | Ontario, Canada | 2 Years | 3 Years |
| 02 | | | Ontario, Canada | 2 Years | 3 Years |
| 03 | | | Ontario, Canada | 2 Years | 3 Years |
| 04 | | | Ontario, Canada | 2 Years | 3 Years |
| 05 | | | Ontario, Canada | 2 Years | 3 Years |
| 06 | | | Saskatchewan, Canada | 2 Years | 3 Years |
| 07 | | | Manitoba, Canada | 2 Years | 3 Years |
| 08 | | | Alberta, Canada | 2 Years | 3 Years |
| 09 | | | Ontario, Canada | 2 Years | 3 Years |
Read Now: 1 Year PG Diploma Courses In Canada for International Students
How to apply for Mechanical Engineering courses in Canada?
Eligibility for Bachelors in Mechanical Engineering in Canada
You must have formal higher secondary education certification or equivalent.

You must have certification proving your English proficiency. Either IELTS, TOEFL, or PTE is sufficient.

You must have a well-written resume applicable to international standards.

Letters of recommendation accompanying your application will increase your chances of getting admission.

You must also have a Statement of Purpose as the last bit of official requirement.
Eligibility for Masters in Mechanical Engineering in Canada
You must have a bachelors degree in mechanical engineering or equivalent from a recognised university.

You must have certification with a good GRE score secured.

You must have the transcript from the university you completed your bachelors.

You must have English proficiency certification proving you as a candidate with either a TOEFL score of 550 (paper-based), 213 (computer-based), or an IELTS score of 6.0.

You must have an international standard CV showcasing your curricular and extracurricular activities.

Having multiple letters of recommendation is considered a plus by all universities.

And finally, you must have a Statement of Purpose.
Procedure
The application process varies depending on the province in Canada. Students must apply through a central application service or directly to the university, depending on the province.

After obtaining the letter of acceptance from the university, the next step is to get a study permit if the course you are applying to extends more than six months.

You can apply online at the Canadian government site or submit a paper application to the Canadian visa office.

You can get more information about study permits from Citizenship and Immigration Canada website.
Read now: Post Graduate Work Permit in Canada for International Students
Career options after Mechanical Engineering
| | | |
| --- | --- | --- |
| SN | Job Position | Salary |
| 01 | Mechanical Engineer | $63k - $109k |
| 02 | Mechanical Design Engineer | $62k - $107k |
| 03 | Manufacturing Engineer | $63k - $105k |
| 04 | Project Engineer | $62k - $115k |
| 05 | Design Engineer | $58k - $104k |
| 06 | Aerospace Engineer | $70k - $130k |
| 07 | Process Engineer | $59k - $100k |
| 08 | Product Development Engineer | $63k - $109k |
| 09 | Research Engineer | $54k - $119k |
| 10 | Control Systems Engineer | $70k - $117k |