About the course
New Zealand, on the active margin of the Pacific with its volcanoes, earthquakes, dramatic geomorphology and 500 million years of geological history, is one of the best places on Earth to study geological processes. Our position in mid-southern latitudes and relative proximity to Antarctica means that New Zealand is a key location for climate change research. Geologists are directly involved in the monitoring, prediction and assessment of hazards such as volcanoes, earthquakes, landslides and tsunamis. The geologist has an important role in land planning processes and in assessing environmental impact. Geologists have developed one of the most exciting new scientific theories of the twentieth century plate tectonics which explains the origin and locations of all the major geological features and Earth building processes of the planet. Geologists also search for the natural resources which sustain our technological society, not least of all, water. The construction of buildings, bridges, roads, dams and reservoirs requires geological expertise.
Intake Months
FEBRUARY, JULY
Delivery Locations
C84043
Qualification
Postgraduate Diploma
English language requirements
Learn more
IELTS
An average score of 6.5, with a minimum of 6.0 in reading, writing, listening and speaking
---
Learn more
TOEFL Internet
Total minimum score of 90, minimum score of 19 in reading, writing and listening.
---
Learn more
PTE
PTE with an overall score of58 and no PTE communicative skills score below64
University of Canterbury
Learn more about this institution
Website
About
Founded over 140 years ago, the University of Canterbury (UC) is a prestigious institution based in Christchurch, New Zealand, that is ranked among the world's top 250 universities. It is in the top 1% of universities worldwide and boasts graduates who have a real impact on the world we live in - including actor Sam Neil and Google's Engineering Director, Craig Nevill-Manning.
. It is New Zealands second oldest university (after the University of Otago, itself founded four years earlier in 1869). It was founded in 1873 as Canterbury College, the first constituent college of the University of New Zealand.
Rankings
227

401

301

Accreditations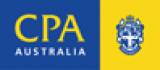 Other education providers you might be interested in
Featured
Main Campus - University of Canterbury
20 Kirkwood Ave Christchurch 8041
Open in maps
See all courses at this campus
Situated on 76 hectares in the leafy Christchurch suburb of Ilam, the UC campus is a beautiful space to learn in. The campus is the central hub where learning and living are combined. It houses teaching and learning facilities, accommodation and leisure activities all together.With expansive green spaces and gardens, UC builds off the natural beauty by which it is surrounded. This includes Christchurchs iconic Avon river which meanders alongside University Drive through the campus.