About the course
The graduate program provides students with a solid foundation of knowledge about criminology, victimology, and the criminal justice system. The required course work emphasizes the study of research methods and statistics, providing students with the skills necessary for conducting and evaluating research.Graduate students have the opportunity to learn in both classroom and community settings and to work closely with faculty in all facets of research.Program objectives are (1) fundamental understanding of criminological principles, theories, and concepts;(2) development of independent research skills, including data analysis and oral and written communication of research; and(3) competitive for professional positions in the criminal justice field.
Intake Months
April, June, September
Delivery Locations
C182700
Qualification
Masters Degree
English language requirements
Potential Course Career Outcomes
University of Memphis
Learn more about this institution
Website
About
Located in a quiet residential neighborhood of Memphis, Tennessee, the UofM is a major research institution. What students learn here builds a sense of intellectual engagement that will empower them to make a difference in life and throughout their career. Founded in 1912, it welcomes more than 21,000 students to campus every year. Diversity is one of its strengths. Students and faculty come from all over the world to be a part of the UofM experience.
The campus boasts 25 Chairs of Excellence and five state-approved Centers of Excellence. With over 250 areas of study, students will be sure to discover their career path at the UofM. As a major urban research university, the UofM enrolls roughly 4,000 graduate students in more than 120 degree programs, many of which are ranked among the best in the nation. The Cecil C. Humphreys School of Law offers students two optional dual-degree programs, one joint-degree program and a part-time program. As the only law school in Memphis and one of the largest in Tennessee, Memphis Law gives students unparalleled opportunities for success.
The University of Memphis benefits from a diverse community of researchers engaged in pioneering work who help push the boundaries of current knowledge and creative pursuits that enhance human experience. From applied to fundamental, quantitative to qualitative, conceptual to empirical, and descriptive to analytical, faculty and student research impacts the economic, societal, and educational fabric of the Mid-South and the world.
Rankings
-

-

801–1000

Accreditations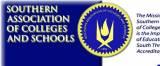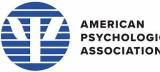 Other education providers you might be interested in
Featured
Main Campus - University of Memphis
101 Wilder Tower, Memphis, Tennessee, 38152
Open in maps
See all courses at this campus
The center of the main campus comprises buildings that made up the original campus. The first college buildings, including Scates Hall, Manning Hall, Mynders Hall, and Administration Building, were erected in the early 20th century. This section stretches from Patterson St. south to the end of the main campus at Walker Ave., with most buildings surrounding Alumni Mall and Student Plaza. The majority of the buildings of the arts and humanities departments, as well as those of the Physics and Astronomy departments of the College of Arts and Sciences, are located in the original areas of campus.