About the course
Computer Science is about helping people do their work efficiently and effectively by analysing needs and constructing appropriate solutions. It provides a step beyond programming, and is about knowing how to design systems that are fast, usable, reliable, secure, scalable and make a positive impact on society and our environment. Computer Science students learn techniques to tackle these challenges for applications as diverse as monitoring the condition of patients in hospitals to designing educational games for smart phones. When people think of Computer Science they often just think of programming, but there are many more aspects to the field including interaction design, communications and networks, software design, computer security, information systems, graphics operating systems, educational systems, artificial intelligence and embedded systems (processors that are embedded in everything from mobile phones to cars). All of these areas are experiencing rapid growth both in New Zealand and internationally and there is a strong demand for Computer Science graduates.
Intake Months
FEBRUARY, JULY
Delivery Locations
C81290
Qualification
Diploma level 7
English language requirements
Learn more
IELTS
An average score of 6.5, with a minimum of 6.0 in reading, writing, listening and speaking
---
Learn more
TOEFL Internet
Total minimum score of 90, minimum score of 19 in reading
---
Learn more
PTE
PTE with an overall score of58 and no PTE communicative skills score below50
University of Canterbury
Learn more about this institution
Website
About
Founded over 140 years ago, the University of Canterbury (UC) is a prestigious institution based in Christchurch, New Zealand, that is ranked among the world's top 250 universities. It is in the top 1% of universities worldwide and boasts graduates who have a real impact on the world we live in - including actor Sam Neil and Google's Engineering Director, Craig Nevill-Manning.
. It is New Zealands second oldest university (after the University of Otago, itself founded four years earlier in 1869). It was founded in 1873 as Canterbury College, the first constituent college of the University of New Zealand.
Rankings
227

401

301

Accreditations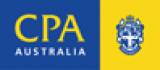 Other education providers you might be interested in
Featured