About the course
In this two-semester graduate certificate program, students will learn how to protect computers, applications and networks from unauthorized and malicious users or software. The program will cover key cybersecurity concepts of infrastructure configuration, information system security, risk management and policy, and ethics and law that are integral parts of cybersecurity.
Intake Months
September
Delivery Locations
C226897
Qualification
Graduate Certificate
Cambrian College
Learn more about this institution
Website
About
Since 1967, Cambrian College has been the leading post-secondary institution in Northern Ontario. It has a vibrant community of more than 11,000 learners, with over 4100 students in 80 full time programs, and over 7000 students in almost 900 part time courses and programs across three campus locations in northern Ontario. The College vision is to imagine the impossible, to inspire one another, and to innovate in ways that have yet to be fully explored.
Cambrian College is focused on transforming the learning experience to provide continuous access to flexible and customizable learning experiences. It is motivated to enhance the learner experience and to fully embrace the power of collaboration in a supportive learning community. A Cambrian education is the total package that is practical, hands on experience in every program, expert faculty who are connected to industry, a vibrant campus life and grads who get jobs. The College has three campus locations in northern Ontario, Sudbury, Espanola, and Little Current / Manitoulin Island. At Cambrian, it fosters a culture and atmosphere of fun, learning and the ultimate experience for every student.
Rankings
-

-

-

Accreditations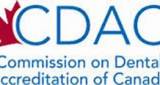 Other education providers you might be interested in
Featured