About the course
If you want to study science at university level without having to commit to full-time degree study initially, you might consider the Certificate in Science (Carts). It is also an option if you want to take a few courses for interest or study part-time. Philosophy teaches you how to think about such questions rationally, carefully, and clearly. These skills are of real value in the workplace, and also when dealing with more theoretical aspects of other disciplines, including professional subjects such as Law, Nursing, and even Engineering. The Philosophy degree is flexible, allowing Philosophy students to pursue very different pathways. This flexibility also allows students majoring in other subjects to add Philosophy courses to their degree, and this distinctiveness gives an edge in the job market.
Intake Months
FEBRUARY, JULY
Delivery Locations
C80242
Qualification
Certificate level 1
English language requirements
Learn more
IELTS
Academic with an average score of 6.0, with a minimum of 5.5 inreading, writing, listening and speaking
---
Learn more
TOEFL Internet
Total minimum score of 80, with at least 19 inreading, writing and listening
---
Learn more
PTE
PTE with an overall score of50 and no PTE communicative skills score below71
University of Canterbury
Learn more about this institution
Website
About
Founded over 140 years ago, the University of Canterbury (UC) is a prestigious institution based in Christchurch, New Zealand, that is ranked among the world's top 250 universities. It is in the top 1% of universities worldwide and boasts graduates who have a real impact on the world we live in - including actor Sam Neil and Google's Engineering Director, Craig Nevill-Manning.
. It is New Zealands second oldest university (after the University of Otago, itself founded four years earlier in 1869). It was founded in 1873 as Canterbury College, the first constituent college of the University of New Zealand.
Rankings
227

401

301

Accreditations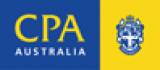 Other education providers you might be interested in
Featured