About the course
The Construction Management major at CSU is one of the top-ranked programs in the nation. Since its inception in 1946, more than 5,000 students have graduated, many of them going on to become leaders in their field. The program is accredited by the American Council for Construction Education. Construction management is the overall planning, coordination, and control of a project from inception to completion. The Construction Management major addresses issues related to the management of multiple project sites and the applications of resource management, schedule control, cost control, design, and other requirements of the construction process. Design elements concentrate on the relationship between the built environment and the comfort of its inhabitants while safety education emphasizes the health of the individual worker.
Intake Months
January, June, August
Delivery Locations
null

C136284
Qualification
Bachelor Degree
Louisiana State University - Shorelight
Learn more about this institution
Website
About
Louisiana State University – Shorelight helps international students make a smooth transition into college and life in the United States through the provision of English language courses, extra academic support in university courses, and extracurricular activities that connect students to the American culture. With more than 235 academic fields of study in 10 colleges and schools, students at Louisiana State University are guaranteed to find a program they're interested in. The university also offers an additional 126 graduate programs for students interested in graduate or professional degrees in their areas of study.
As LSU alumni, students will have connections to top companies like Kraft, Ralph Lauren, DreamWorks, CNN, Nike, Ernst & Young, and Shell. Students also have access to work in full-scale industrial facilities, manage investment portfolios, and launch their own businesses. Louisiana State University provides a beautiful campus and one-of-a-kind student experience in Baton Rouge, Louisiana, the state capital and a cultural crossroads between the Cajun country of Lafayette and the beautiful, internationally known city of New Orleans, the birthplace of jazz music and home of Mardi Gras.
Rankings
501–600

Accreditations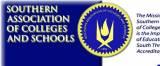 Other education providers you might be interested in
Featured
Baton Rouge Campus - Louisiana State University - Shorelight
1146 Pleasant Hall, Baton Rogue, Louisiana, 70803
Open in maps
See all courses at this campus
The LSU Baton Rouge Branch Campus is home to residency training programs in Emergency Medicine, Internal Medicine, Psychiatry and Obstetrics and Gynecology. In addition, the Baton Rouge campus serves as a major clinical site for various LSU New Orleans based residency programs.