About the course
Since opening its doors more than 40 years ago, the Hall School of Journalism and Communication has developed a strong reputation for preparing students in a high-quality, academically rigorous, yet relevant program. Today, the Hall School continues to earn its strong reputation through innovative use of emerging and online technologies. This is coupled with real-world, hands-on experience that makes the difference when graduates enter the job market.We know journalism and communication students must learn how to think critically, write clearly and express ideas, along with acquiring the skills and experience needed to succeed. They must also learn to meet problems head- on and use their newly acquired skills to find creative solutions. To help in this process, the schools faculty members and professional staff serve as professors, mentors and coaches in the process.Our professors are at the heart of this academic program. They challenge students to maximize their potential as learners, critical thinkers and clear communicators. The Hall Schools innovative and forward-looking programs are able to adopt new technologies and quickly adapt to developments such as globalization.Your classmates will include students from around the world. Their diversity and views will enrich your life, expand your view of the world and help you understand the growing importance of global communications.Our curriculum goes beyond the traditional setting. Hall School students capitalize on opportunities to interact with and learn from outstanding faculty members, industry leaders, a global network of alumni, a close-knit community of classmates and our exceptional student media platforms.
Intake Months
October, November, December
Delivery Locations
null

C175165
Qualification
Bachelor Degree
English language requirements
Potential Course Career Outcomes
Troy University
Learn more about this institution
Website
About
Founded in 1887, Troy University is a public university with a global reach and a culture of caring students, regardless of where they are in their academic journeys. Troy offers more than 110 undergraduate and 50 graduate programs.
Troy University prepares students to succeed in real world like no other university. Students will meet classmates from 84 nations who speak 80 languages, they will also have the opportunity to study abroad. Professors at the university are not only well grounded in their academic disciplines but also dedicated in preparing students to compete at international stage. Universitys dedicated faculty and staff promote discovery and exploration of knowledge and its application to life-long success through effective teaching, service, creative partnerships, scholarship and research.
Troy University is comprised of a network of campuses throughout Alabama and worldwide. The University provides a variety of educational programs at the undergraduate and graduate levels for a diverse student body in traditional, non traditional and emerging electronic formats. Academic programs are supported by a variety of student services which promote the welfare of the individual student.
Rankings
-

-

-

Accreditations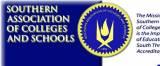 Other education providers you might be interested in
Featured
Troy Campus - Troy University
University Avenue, Troy, Alabama, 36082
Open in maps
See all courses at this campus
The complete university experience may be found at Troy University's beautiful, historic campus in Troy, Ala. The Troy, Ala. campus provides top-notch academic programs as well as experiences that shape careers and lives. Students on the Troy Campus enjoy more than 200 clubs, Greek organizations and philanthropic groups, as well study abroad programs, Division I athletics, an honors program and more. The Troy Campus also offers a wide variety of residence halls, including apartment style units. The surrounding city of Troy is a charming Southern city with a picturesque town square featuring unique boutiques and food options.