About the course
Finance is a rapidly growing discipline that examines the acquisition and allocation of financial resources. Where financial accounting measures past performance, Finance as a discipline is forward focused. It is largely about future planning for firms or investors. Finance consists of three interrelated subject areas:corporate finance studies how firms raise and efficiently utilise funds obtained from lenders and shareholdersfinancial markets and institutions explores how the financial system facilitates the transfer of funds from savers and lenders to borrowersinvestment analysis studies how investors choose securities and asset classes for their investment portfolios.All of these areas assess the trade-off between risk and reward and the valuation of financial and capital assets.
Intake Months
FEBRUARY, JULY
Delivery Locations
C79229
Qualification
Bachelor Degree
English language requirements
University of Canterbury
Learn more about this institution
Website
About
Founded over 140 years ago, the University of Canterbury (UC) is a prestigious institution based in Christchurch, New Zealand, that is ranked among the world's top 250 universities. It is in the top 1% of universities worldwide and boasts graduates who have a real impact on the world we live in - including actor Sam Neil and Google's Engineering Director, Craig Nevill-Manning.
. It is New Zealands second oldest university (after the University of Otago, itself founded four years earlier in 1869). It was founded in 1873 as Canterbury College, the first constituent college of the University of New Zealand.
Rankings
227

401

301

Accreditations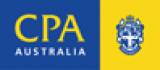 Other education providers you might be interested in
Featured