About the course
Studying Europe from afar provides a number of advantages of perspective, comparative analysis and of isolation from short-term trends. Europe provides an important cultural and linguistic reference point to New Zealand in an increasingly global community. The European Union (EU) is New Zealands most significant bilateral partner after Australia and China, and is one of the worlds leading political and trading blocs, with 28 member states and 500 million people. European and European Union Studies aims to offer a broad-based, inter-disciplinary programme that embraces the studies of the institutional, legal, political, economic and social aspects of the integration process of the EU as well as the languages and cultures of Europe. The programme encourages the study of European languages within this framework.
Intake Months
FEBRUARY, JULY
Delivery Locations
C78852
Qualification
Bachelor Degree
English language requirements
University of Canterbury
Learn more about this institution
Website
About
Founded over 140 years ago, the University of Canterbury (UC) is a prestigious institution based in Christchurch, New Zealand, that is ranked among the world's top 250 universities. It is in the top 1% of universities worldwide and boasts graduates who have a real impact on the world we live in - including actor Sam Neil and Google's Engineering Director, Craig Nevill-Manning.
. It is New Zealands second oldest university (after the University of Otago, itself founded four years earlier in 1869). It was founded in 1873 as Canterbury College, the first constituent college of the University of New Zealand.
Rankings
227

401

301

Accreditations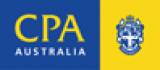 Other education providers you might be interested in
Featured