About the course
Anthropology is said to be the most scientific of the humanities, and the most humanistic of the sciences. Divided into the sub-disciplines of socio-cultural, linguistic, physical and archaeology, anthropology is the discipline that explores the human journey. It is a holistic discipline, meaning that it considers this diverse range of topics necessary to understanding what it means to be human. This program at CBU aims to challenge our preconceived ideas about our own traditions and ways of life. We examine other, often opposite, notions and ways of living to help determine solutions for living the best life humanly possible.CBU also encourages a reflective approach so that students learn to place their own experiences under the lens of examination. This teaches social sensitivity and a sense of place in the larger context of global human experiences. Anthropology is considered a teachable subject by the Nova Scotia Department of Education. We provide students with a four-field approach to anthropology. Faculty who teach anthropology courses have research interests in areas such as medical anthropology, historical archaeology, evolutionary anthropology, anthropology of tourism, Mikmaq semantics and typology, language revitalization, Mikmaq language pedagogy and much more. This diverse range of topics and research areas provides students with a broad base of instruction that reveals the numerous types of topics that anthropological work is actively engaged in.
Intake Months
JANUARY, MAY, SEPTEMBER
Delivery Locations
null

C59792
Qualification
Bachelor Degree
English language requirements
Potential Course Career Outcomes
University of Northern British Columbia
Learn more about this institution
Website
About
The University of Northern British Columbia is a small, research-intensive public university in British Columbia, Canada. The main campus is located in Prince George, British Columbia. UNBC also has regional campuses in northern British Columbia in Prince Rupert, Terrace, Quesnel, and Fort St. John.
University of Northern British Columbia is one of Canada's best small universities. It has a passion for teaching, discovery, people, the environment, and the north. In addition to fostering and celebrating academic excellence, Northern British Columbia is a welcoming place, with a learning environment that is friendly, inclusive, and supportive.
The University provides outstanding undergraduate and graduate learning opportunities that explore cultures, health, economies, and the environment. As one of BC's research intensive universities, it brings the excitement of new knowledge to all of the students, and the outcomes of teaching and research to the world. University of Northern British Columbia is located in the spectacular landscape of northern British Columbia.
Rankings
-

-

801 - 1000

Accreditations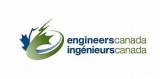 Other education providers you might be interested in
Featured
Prince George Campus - University of Northern British Columbia
3333 University Way, Prince George, British Columbia, V2N 4Z9
Open in maps
See all courses at this campus
The Prince George campus has been designed to reflect the northern environment. Large wood beams frame sunlit atriums, while slate and stone are featured prominently on floors and columns. To further strengthen the connection between the campus and the environment, none of the buildings is taller than the surrounding trees.