About the course
TROYs communication studies track develops both humanistic and social scientific skills to explore how people create and share meaning. As a communication studies major, you will hone writing, research, presentation and analytical skills that are critical to your future success. Youll also learn how to develop effective, ethical messages using traditional and emerging media and techniques. All of this is done while enhancing your own self-awareness as you learn about your individual communication strengths and weaknesses and how to improve your skills.This program boasts a curriculum that balances academic research with creative expression and community service. As a student within TROYs Hall School of Journalism and Communication, youll learn about emerging media presentation technologies. After studying conflict management, youll have the opportunity to apply what youve learned through projects that serve the community.As part of learning about small group communication, youll be required to do field research observing small groups in a real-world setting. While learning about the history and techniques of propaganda, youll prepare case studies to present to classmates. Away from the classroom, youll be given incredible opportunities to study abroad and do internships. In an ever-changing career field, these experiences will help prepare you for professional flexibilityan invaluable skill in todays workplace.
Intake Months
October, November, December
Delivery Locations
null

C175121
Qualification
Bachelor Degree
English language requirements
Potential Course Career Outcomes
Troy University
Learn more about this institution
Website
About
Founded in 1887, Troy University is a public university with a global reach and a culture of caring students, regardless of where they are in their academic journeys. Troy offers more than 110 undergraduate and 50 graduate programs.
Troy University prepares students to succeed in real world like no other university. Students will meet classmates from 84 nations who speak 80 languages, they will also have the opportunity to study abroad. Professors at the university are not only well grounded in their academic disciplines but also dedicated in preparing students to compete at international stage. Universitys dedicated faculty and staff promote discovery and exploration of knowledge and its application to life-long success through effective teaching, service, creative partnerships, scholarship and research.
Troy University is comprised of a network of campuses throughout Alabama and worldwide. The University provides a variety of educational programs at the undergraduate and graduate levels for a diverse student body in traditional, non traditional and emerging electronic formats. Academic programs are supported by a variety of student services which promote the welfare of the individual student.
Rankings
-

-

-

Accreditations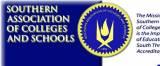 Other education providers you might be interested in
Featured
Troy Campus - Troy University
University Avenue, Troy, Alabama, 36082
Open in maps
See all courses at this campus
The complete university experience may be found at Troy University's beautiful, historic campus in Troy, Ala. The Troy, Ala. campus provides top-notch academic programs as well as experiences that shape careers and lives. Students on the Troy Campus enjoy more than 200 clubs, Greek organizations and philanthropic groups, as well study abroad programs, Division I athletics, an honors program and more. The Troy Campus also offers a wide variety of residence halls, including apartment style units. The surrounding city of Troy is a charming Southern city with a picturesque town square featuring unique boutiques and food options.