FIND YOUR NEXT STUDY EXPERIENCE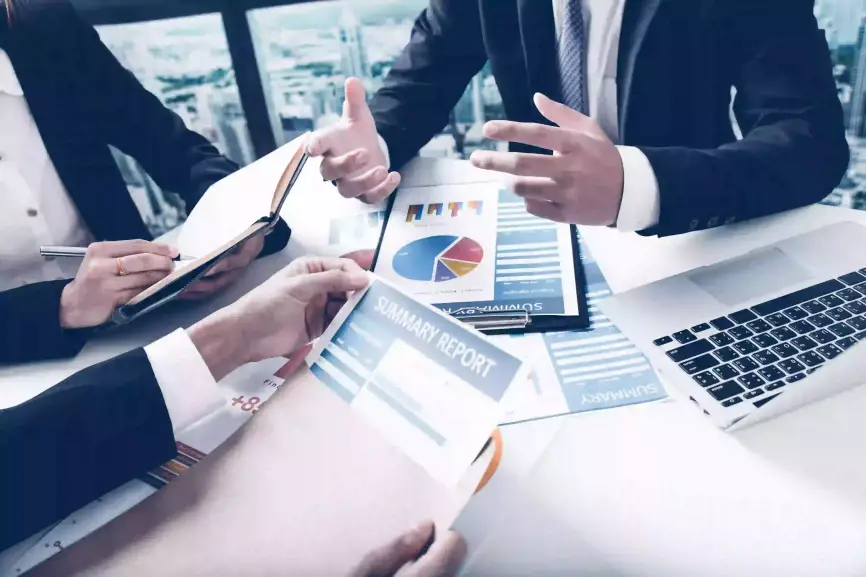 HRM courses for Filipino students to Study Abroad
Human resource management or HRM is an intelligent career choice for students passionate about business. This is because HRM courses open the doors for a career in the HR sector and many other business areas, as the business is mostly about strategy, managing people, and client relationships. This blog will provide information on hrm courses for Filipino students to study in top universities worldwide. The content of this blog includes HRM course definitions, course subjects, and top universities to study hrm courses for Filipino students abroad. Continue reading.
What is HRM course?
HRM or Human Resource Management is a business management expertise that focuses on recruiting, hiring, training, deploying, and managing the employees of an organisation. It is popularly referred as HR or Human Resources. In the same vein, HRM or Human Resource Management courses are educational programs that are designed to make students experts in every changing business area of human resource or employee management. HRM courses provide aspiring students with instruction and training in labour law and relations, development processes, employee recruitment, organisational communication, management theories, and other subjects which will make them expert assets for any given organisation.
Read Now: Affordable Universities in USA for International Students
HRM course subjects for Filipinos
Human resource management courses provide a multi-disciplinary specialised curriculum that covers the parts and parcels of all areas of HRM. The syllabus might change depending on the university, but the core unit of the degree remains the same everywhere. The degrees are usually divided into multiple semesters, 6 semesters for bachelor's and 4 semesters for masters in HRM. During the course, students are taught all the different subjects that are imperative for HRM, along with the summer projects and real-time industry training.
According to Society for Human Resource Management (a governing body for Human Resource Management in Virginia), the HMR courses or training should involve 3 behavioural competencies such as leadership, business, and interpersonal skills and also should incorporate the following 15 functional areas:
List of HRM Course Subjects
Employee Engagement & Retention

Strategic Planning

Learning & Development

Talent Acquisition

Structure of the HR Function

Workforce Management

Total Rewards

Technology Management

Organizational Effectiveness & Development

Diversity & Inclusion

Employee & Labor Relations

Corporate Social Responsibility

Risk Management

HR in the Global Context

US Employment Law & Regulations
Abroad universities to study hrm courses for Filipino students
University understands how important HRM professionals are for any industry. All top industries invest in HRM professionals to secure a pleasant working environment for both employees and employers. Ideally, a competent HR or HRM professional must have good people skills, and also he/she should be outstanding in analytical skills to assess and tackle the complexities of the employer-employee relationship. That said, the following are the top universities that offer world-class hrm courses for Filipino students.
01. University of Edinburgh
HRM Course: MA Business with Human Resource Management
Location: Edinburgh, Scotland
Established in: 1583
The University of Edinburgh is a longstanding institution that has produced decorated alumni who held or are now holding reputable titles and positions worldwide. These alumni include Prime Ministers, Noble Laureates, Olympic Medalists, and many more. This university provides a master's degree in human resource management, which extends a duration of four years.
Eligibility to study hrm courses for Filipino students: Students do not have to have an undergraduate degree to apply for this program as the course is intermediate to professional in its teaching. However, international students from the Philippines or other countries can't join the program right after school. As an international student, you need to take an international foundation course on HRM offered by the university.
Subjects focused: In the initial stage of the HRM course, students will get background knowledge of multiple disciplines like psychology, economics, art and design, law, history, sociology, and mathematics. Then as the course advances, the students will be exposed to more business-related expertise besides HRM, such as accounting and finance, marketing, data analytics, strategy, and entrepreneurship & innovation.
Read now: Affordable Universities in UK
02. New York University
HRM Course: MS in Human Resource Management and Development
Location: New York City, New York
Established in: 1831
For over 200 years of its existence, New York University or NYU has been a central point for global advancement. It has contributed to the development of various industries. The university has a well-woven network of 600,000 alumni worldwide. So, it is not far-reaching to claim that NYU has a hand in shaping not only the city or the country of its location but also the world.
Eligibility to study hrm courses for Filipino students: For you to apply for MS in Human Resource Management and Development at NYU, you have to have a 4 year bachelor's degree in HRM or equivalent qualification. Also, you will need to have a 3.0 GPA. GRE, TOEFL/IELTS are requirements for the bachelor's degree to get selected by the university's Application Officer.
Subject Focused: The HRMD course consists of 42 credits, of which 8 core courses hold 24 credits, 1 student-selected course with 3 credits, and 1 compulsory capstone research project thesis with 3 credits. The program specialises in four areas; Global talent management, Organisational effectiveness, Human capital management, and learning, development, and executive coaching.
03. Cornell University
HRM course: Master's in Human Resource Management
Location: Ithaca, New York
Established in: 1865
Cornell University's Industrial and Labor Relations (ILR) School is an Ivy League university, which means that Cornell is a part of the 8 private research institute in the northeastern USA that forms the collegiate athletic conference or sports league. As for writing this blog, the university has over 25,500 students across 16 colleges and schools. Also, it has over 10,000 staff and faculty employed to meet all the educational needs of its students.
Eligibility to study hrm courses for Filipino students: All students applying for a Master's in human resource management should possess a bachelor's degree in HRM or an equivalent international qualification. TOEFL/IELTS is required for all international students unless you meet exception criteria. However, standardised test scores such as GMAT or GRE, or similar text scores are not required.
Subject Focused: The Human Resource Management or HRM topics covered in this program are practical and result-oriented with exercises and real-world applications. Cornell University also provides a 15-month Executive Human Resource Management (EHRM) program for students who want to start their careers as senior HRM professionals.
04. University of Southern California
HRM course: Master of Science in Human Resource Management
Location: Los Angeles, California
Established in: 1880
The University of Southern California or USC has 20 colleges and schools that create competent global graduates every year. The university offers both online and offline hrm courses for Filipino students. The course is strategically put together to prepare future HRM professionals with skills such as human resource analytics, human capital management, and many more.
Eligibility to study hrm courses for Filipino students: Students who want to pursue MS in human resource management at USC must have a bachelor's degree in hrm through an accredited university (regionally) or international equivalent degree. Aside from that, it is necessary to have proven English language proficiency. International students must have one of the following to showcase their English proficiency: TOEFL, IELTS, or PTE.
Subject focused: The course contains 24 units covering different areas of HRM. However, you have the option of completing the units in one to two years. By the end of the course, USC graduates of the MS human resource management will have the necessary organisational and leadership skills to take on the real world.
05. Purdue University
HRM course: Master's in Human Resource Management
Location: West Lafayette, Indiana
Established in: 1869
Purdue University, which is a longstanding premier university in Indiana, has now been ranked among the top 10 universities in the entire United States. The university has a 60,556 alumni network around the globe. And what is more impressive is that 17 per cent of the West Lafayette graduates are from Purdue University. The university offers top-class human resource management or HRM course for Philipines students and other international students through its Krannert school of management.
Eligibility to study hrm courses for Filipino students: For the Master of Science in Human Resource Management (MSHRM), you don't need to have a written GMAT/GRE. However, a relevant bachelor's degree from an accredited university is required. Also, you must have a TOEFL score of 88 or an equivalent score in other English language proficiency tests such as IELTS or PTE. 12 months of work experience in related fields or two internships is recommended.
Subject Focused: The course is made up of 36 to 40 credits, and you will have 18 months to complete it. Throughout the tenure of the course, you will be taught necessary HRM concepts like HR strategy, managing behaviour in an organisation, HR analytics, talent acquisition, talent management, change management, leadership, and many more.