About the course
The Master of Science degree in offered byUniversity of Texas Arlington is designed primarily for the student who has a bachelors degree in business administration. A minimum of 30 semester hours is required if the student chooses to write a thesis. If the student chooses not to write a thesis, a minimum of 36 semester hours is required. Students who do not have bachelors degrees in business administration may have to take additional course work (up to 18 semester hours) to acquire sufficient general business knowledge for effective performance as a human resource executive.Course work for the program includes 18 hours of required work in human resource management, 6 hours of required work in research and statistical methods, 3 hours of strategic management, and thesis or elective hours in related management courses to complete the 30- or 36-hour requirements.CareersBenefits Manager, City of Arlington, Full-Time, Arlington, TexasHR Manager, Matheson Tri-Gas, Inc., Full-Time, Irving, TexasHR Generalist, Haynes and Boone, LLP, Full-Time, Dallas, TXLOA Administrator, Freeman, Full-Time, Dallas, TexasRecruiter, Shield HealthCare, Full-Time, Plano, TexasCompensation & Benefits Analyst, Brinks Incorporated, Full-Time, Coppell, TexasBenefits Specialist, The Boon Group, Full-Time, Austin, TexasHR Coordinator, Tempo Mechanical Services, Full-Time, Irving, TexasCoordinator, Strategic Planning and Performance,Dallas ISD,Full-Time, Dallas, TXHR Business Partner, ClarkDietrich Building Systems, Full-Time, Dallas, TXHR Manager, Fragomen, Del Rey, Bernsen & Loewy, LLP, Full-Time, Addison,TexasHR Manager, DeWolff, Boberg & Assoc,Full-Time, Dallas, TXHR Manager, Matheson Tri-Gas, Inc., Full-Time, Irving,Texas
Intake Months
March
Delivery Locations
C186701
Qualification
Masters Degree
English language requirements
Potential Course Career Outcomes
University of Texas - Arlington
Learn more about this institution
Website
About
An educational leader in the heart of the thriving North Texas region, the University of Texas at Arlington nurtures minds within an environment that values excellence, ingenuity and diversity. Its students participate in a robust slate of co-curricular activities that prepare them to become the next generation of leaders.
The university has expert faculty and dedicated resources backing more than 180 rigorous bachelor's, master's, and doctoral degree programs in a broad range of disciplines. Students and faculty work at some of the most advanced learning environments in Texas, including the state-of-the-art labs inside the Science & Engineering Innovation & Research building and the North Texas Genome Center, the clean room in its nanofab lab, the kilns in glass-blowing studios, the neonatal intensive care unit in its Smart Hospital, and the advanced materials and structures lab in the College of Engineering.
With more than 300 campus organizations and over than 10,000 students living on or adjacent to campus, and a constant flow of speakers, entertainers, and musicians visiting year-round, UTA has an unstoppable energy. Students, faculty, and staff put that energy to work doing service projects, contributing about 680,000 volunteer hours annually through programs like the Big Event and other programs and events.
The university also competes in NCAA Division I and offers various sport options that include basketball, baseball, outdoor track and field, tennis, cross country, golf and softball. Its campus spans 420 acres and includes more than 100 buildings, some dating from 1919.
Rankings
-

-

601–800

Accreditations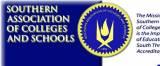 Other education providers you might be interested in
Featured
Arlington Campus - University of Texas - Arlington
701 South Nedderman Drive, Arlington, Texas, 76019
Open in maps
See all courses at this campus
The 420 acre main campus is at the southern edge of downtown Arlington, which also includes the largest branch of the public library, City Hall, Theatre Arlington, Levitt Pavilion, Arlington Museum of Art, churches, and numerous types of businesses just south of the Texas and Pacific Railway line, around which the city was established.