About the course
The Master of offered byUniversity of Texas Arlingtonplaces heavy emphasis on empirical methods essential in the public policy analysis. The program is organized around select public policy issuesthat focus on the economic/community development, environmental or healthcare challenges in the urban milieu. Students also have the option of designing an emphasis in an area of their own design, with the approval of the program director.Because urban issues are complex, the program is interdisciplinary in character, curriculum content, and faculty. It provides a stimulating and inclusive environment for intellectual curiosity, rigorous inquiry and creativity and for developing new knowledge and putting it to work in the service of environmentally and economically sustainable healthy urban communities to ultimately improve the quality of life. It is designedto attract candidates that have technical expertise but desire to advance their knowledge of the dynamics of public policy in twenty-first century metropolitan regions.Students develop the knowledge and methodological skills needed to analyze, question, challenge and shape urban policy. They draw on a core of economics, political science and sociology to analyze and interpret multiple types of data in order to critically evaluate problems and provide alternative courses of action.
Intake Months
March
Delivery Locations
C186709
Qualification
Masters Degree
English language requirements
Potential Course Career Outcomes
University of Texas - Arlington
Learn more about this institution
Website
About
An educational leader in the heart of the thriving North Texas region, the University of Texas at Arlington nurtures minds within an environment that values excellence, ingenuity and diversity. Its students participate in a robust slate of co-curricular activities that prepare them to become the next generation of leaders.
The university has expert faculty and dedicated resources backing more than 180 rigorous bachelor's, master's, and doctoral degree programs in a broad range of disciplines. Students and faculty work at some of the most advanced learning environments in Texas, including the state-of-the-art labs inside the Science & Engineering Innovation & Research building and the North Texas Genome Center, the clean room in its nanofab lab, the kilns in glass-blowing studios, the neonatal intensive care unit in its Smart Hospital, and the advanced materials and structures lab in the College of Engineering.
With more than 300 campus organizations and over than 10,000 students living on or adjacent to campus, and a constant flow of speakers, entertainers, and musicians visiting year-round, UTA has an unstoppable energy. Students, faculty, and staff put that energy to work doing service projects, contributing about 680,000 volunteer hours annually through programs like the Big Event and other programs and events.
The university also competes in NCAA Division I and offers various sport options that include basketball, baseball, outdoor track and field, tennis, cross country, golf and softball. Its campus spans 420 acres and includes more than 100 buildings, some dating from 1919.
Rankings
-

-

601–800

Accreditations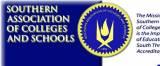 Other education providers you might be interested in
Featured
Arlington Campus - University of Texas - Arlington
701 South Nedderman Drive, Arlington, Texas, 76019
Open in maps
See all courses at this campus
The 420 acre main campus is at the southern edge of downtown Arlington, which also includes the largest branch of the public library, City Hall, Theatre Arlington, Levitt Pavilion, Arlington Museum of Art, churches, and numerous types of businesses just south of the Texas and Pacific Railway line, around which the city was established.