About the course
Ball State's doctoral program in English with a concentration in literature prepares you to become a mature scholar/teacher or accept professional-level positions in business, industry, or allied fields.Doctoral students in this program are encouraged to develop expertise in literature as both a historical and an evolving practice. Our program prepares you to become a mature scholar/teacher—you can enter college or university teaching or accept professional positions in business, industry, or allied fields requiring the highest levels of analytical and communications skills.Our PhD in English (literature) enables you to connect research and teaching in meaningful ways and to balance breadth of knowledge with your areas of specialization. Faculty encourage your intellectual growth and practical development through courses on pedagogy and professionalism.Hone their analytical reading skills. Conduct focused, independent research. Write original, polished, and professional conference- and article-length papers. Develop pedagogical methods, rationales, and course plans.
Intake Months
AUGUST
Delivery Locations
null

C144948
Ball State University
Learn more about this institution
Website
About
Founded in 1918, Ball State is a state-assisted residential university in Muncie, Indiana, a midsize Midwestern city one-hour northeast of Indianapolis. About 21,000 undergraduate and graduate students enroll each year in diverse academic programs on and off campus. Ball State is ranked a research university, high research activity by the Carnegie Foundation for the Advancement of Teaching and is accredited by the Higher Learning Commission. Individual programs are accredited by various regional and national organizations.
Ball State has grown into a world-class University with highly respected programs in education, architecture, business, communications, fine arts, sciences and humanities, and the health professions. It's seven academic colleges provide innovative programs that will give students access to professional experiences and advanced technology from day one, and their degree will be valued by employers. Students can choose from more than 30 approved majors to earn a bachelors degree at Ball State in three years, giving you a jump-start on your career or advanced degree. Beside this, students can pursue a wide range of master's degrees to prepare for careers in business, government, education, health care, and more.
The university also offers research degrees leading to doctorates of philosophy (PhD), education (EdD), arts (DA) in music, and audiology (AuD).Getting involved through community service and Service-Learning are great ways to get the most out of Ball State experience. Out of the 300 plus student organizations housed within the Office of Student Life, Student Voluntary Services is one of the largest. Established in 1965, SVS sends more than 2,000 Ball State students into the community to serve others. These students come from all academic disciplines and majors. Some students serve through SVS to complete service-learning requirements for their classes while others sign up with us just for fun.
Rankings
-

-

-

Accreditations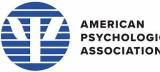 Other education providers you might be interested in
Featured
Main Campus - Ball State University
2000 West University Avenue, Muncie, Indiana, 47306
Open in maps
See all courses at this campus
Ball States 731-acre campus in the heart of Muncie, Indiana, includes 112 academics, administrative, auxiliary, and residential buildings valued at more than USD 1 billion. The university also has just over 400 additional acres of research property. Twelve residence hall complexes and two apartment communities are occupied by about 7,200 students.With a population of about 70,000 people, Muncie is home to cultural and recreational amenities such as the Minnetrista, Cardinal Greenways, and Muncie Civic Theatre, plus many opportunities on campus. The city ranks as the most affordable place to live in the U.S., according to Realtor.com, and the Indiana Chamber of Commerce has twice recognized Muncie as the Community of the Year.