About the course
Design research opportunities at De Montfort University Design and New Product Development is a multidisciplinary research group focused on design for a wide range of sustainable products. Our pioneering research is practice led and often carried out collaboratively with commercial and public agencies. We embrace sustainable technology, digital manufacturing, history and theory of design, and spatial design, with a focus on product, furniture and interior design, fashion and footwear, design crafts, and social dimensions of design. Key areas include design for industry, innovations in packaging, historical/cultural issues in design, and retail, consumer and technology. Textile Engineering and Materials undertakes multidisciplinary research in four key areas: textile products and processing; enzymes and sustainable technologies; agriculture and natural fibres; and material performance and design. Our expertise ranges widely, from high-performance textiles, nanotechnology and smart wearables to environmentally friendly textiles, aerospace and military textiles, and protective clothing. Our research is rooted in real-world industrial applications and we often work collaboratively with retailers and manufacturers to develop and test innovative new products, as well as providing expert knowledge needed to access global markets. Our state-of-the-art textile research facilities can carry out all conventional testing of textiles and yarns including antimicrobial function, flame retardant efficacy, comfort, effect of laundering, strength and weathering.
Delivery Locations
C100296
English language requirements
Potential Course Career Outcomes
De Montfort University
Learn more about this institution
Website
About
De Montfort University Leicester is a public university in the city of Leicester, England. It was established in accordance with the Further and Higher Education Act in 1992 as a degree awarding body. The name De Montfort University was taken from Simon de Montfort, a 13th-century Earl of Leicester credited with establishing the first Parliament of England in 1265.
De Montfort University (DMU) offers the perfect combination of award-winning teaching and world-class facilities. It is proud to be one of the top 25 universities for graduate employment and offers a great student experience. DMU works closely with industry to design engaging courses that will equip students with the skills and experience to accelerate their career and get ahead in the competitive job market.
The university offers undergraduate and postgraduate courses, foundation courses, full-time and part-time courses and Learning Beyond Registration modules, among others. Students' career will be in focus from minute one, with UK and overseas placements, internships, targeted training, coaching and research opportunities part of DMU life and study.
Rankings
801 - 1000

-

601 - 800

Accreditations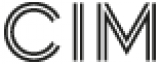 Other education providers you might be interested in
Featured