About the course
The focus is on current engineering technology issuesand applications used in product design, testing,installation and maintenance to prepare students forcareers in manufacturing, construction, healthcare,education, and technical services or sales. TheBSET curriculum offers three specialized programconcentrations Engineering Technology Management,Mechatronics Technology, and Renewable EnergyTechnology.
Delivery Locations
null

C192219
Qualification
Bachelor Degree
English language requirements
Potential Course Career Outcomes
Wichita State University
Learn more about this institution
Website
About
Wichita State University is located in the heart of the midwest in the largest city in the state of Kansas. When Wichita State first opened its doors in 1895, students rode horses to class, telegraph machines were cutting-edge technology and Wichita had only been a city for roughly 25 years. The past century has featured a remarkable evolution for Wichita State, one in which the school has grown from a small Christian college to a large state university – punctuated by two name changes and a few thousand extra students. Today, the university continues its evolution through collaboration, innovation, applied learning and entrepreneurship – creating the ideal environment for students, industry and community to work together and build a bright future for its city, region and world.
Wichita State University offers a wide variety of programs - including more than 225 majors and specializations. The University has impressive facilities including a large library with over 1 million items. Beside this, it has one of the largest Cooperative Education programs in the Midwest. Cooperative Education allows students to receive paid internships to get valuable work experience before going home. The engineering and science laboratories are modern and well-equipped. The campus has a Wi-Fi network for fast and easy access to the internet. It's beautiful, park-like campus has 65 buildings and is 2 square kilometres in size. The University operates its own TV and radio stations and has a large sports complex, basketball arena, baseball and softball stadiums, track stadium, a bowling alley, an 18-hole golf course, and a large tennis complex.
On and off campus, Shockers have access to all the arts, entertainment and traditional college fun they could want. Year round, theres so much to do on the Wichita State campus -- from music, theater and dance performances to world-class museums to the heart-pounding excitement of Shocker athletics. With the establishment of Braeburn Square and the development of community-facing resources like GoCreate, it has even more attractions for the Wichita community at large.
Rankings
-

-

-

Accreditations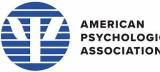 Other education providers you might be interested in
Featured
Main Campus - Wichita State University
1845 Fairmount Street, Wichita, Kansas, 67260
Open in maps
See all courses at this campus
The Universitys beautiful 330-acre campus is situated on the crest of a hill with a view of downtown Wichita, 5 miles to the southwest. As Kansas largest city, Wichita is the commercial, financial, medical, cultural and entertainment hub for the state. It is home to one of the most affordable cities in the country—providing a high quality of life at a low cost.