About the course
Concord University provides rigorous programs that prepare students to pursue various career options or graduate study. Concords undergraduate and graduate programs lead students to assume leadership and professional roles in a multicultural society and prepare students to face the challenges of globalization. Concord is committed to serving a diverse student body including traditional, non-traditional, local, national and international students. While we incorporate a variety of educational approaches, our size and the caring dedication of our faculty, staff and administration are the principal assurances of a quality educational opportunity at Concord University.
Intake Months
January
Delivery Locations
null

C200653
Qualification
Bachelor Degree
English language requirements
Potential Course Career Outcomes
Concord University - EAG
Learn more about this institution
Website
About
Concord University is a public university in Athens, West Virginia. It was founded on February 28, 1872, when the West Virginia Legislature passed "an Act to locate a Branch State Normal School, in the town of Concord Church, in the County of Mercer". This normal school was founded by veterans of both the Union and the Confederacy, Concord is named for the ideal of "harmony and sweet fellowship".
It is known for its picturesque campus which has been dubbed "The Campus Beautiful" and its scenic location on a knoll overlooking the mountains in the area. The university also operates a center and conducts classes in Beckley, Raleigh County, West Virginia.
Rankings
-

-

-

Accreditations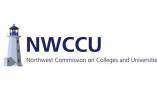 Other education providers you might be interested in
Featured
Athens Campus - EAG Concord Univversity
Vermillion Street,Athens, WV 24712
Open in maps
See all courses at this campus
Concord Universitys 125-acre main campus located in Athens, West Virginia, is fondly regarded as "The Campus Beautiful" for its picturesque natural setting, harmonious architecture, and thoughtful landscaping. Surrounded by the Appalachian forests, the campus is situated in the heartland of outdoor adventures. Within an hours' drive of campus are Winter Place Ski Resort, Hatfield-McCoy Off-road Trails, Bluestone Lake, The Summit Bechtel Reservation, several state parks, as well as white water rafting and other outdoor activities. Continue your adventure here on the Campus Beautiful. The campus facilities are within walking distance, and Wi-Fi is available across campus.