About the course
Mathematics is an amazing and beautiful intellectual creation, one of the human races deepest endeavors. The world around us and the future world we are creating is woven through with mathematics—from the symmetry groups of Navajo weavings to the airflow around a flapping bird's wing and to the security of global computer networks. Mathematics is everywhere. The Mathematics Department at Dartmouth is a place to learn about and investigate unsolved problems and mind-bending concepts. The major in mathematics is intended both for students who plan careers in mathematics and related fields and also for those who simply find mathematics interesting. The content of the major is flexible, and courses may be selected to reflect student interests. Students who major in mathematics have the opportunity to work in close collaboration with faculty through small seminars and independent research projects.
Intake Months
JANUARY, MAY, AUGUST
Delivery Locations
C129670
Qualification
Bachelor Degree
James Madison University - International Study Center - Study Group
Learn more about this institution
Website
About
James Madison university International Study Center is part of Study Group, a global leader in preparing students for international academic success and rewarding careers through a life-changing learning experience. The study centre welcomes, supports and helps students to gain the skills, knowledge and perspectives to make the most of university life. It offers specialized academic and English courses that fully prepare international students to enter university degree program. It has all the advantages of a large public university in America, but the feel of a small, friendly community.
JMU knows that success requires both intellect and action. Students are encouraged to participate in life outside of studies, for a full and rich university experience. The University offers an unforgettable study experience, combining the very best of American education and college life. JMU represents the perfect blend of focused learning and true university spirit.
The Study Center is located in Harrisonburg in the state of Virginia near the east coast. Although Harrisonburg is a small city, Students can discover new activities to try just a short distance from campus. Harrisonburg has a lively atmosphere, with attractions including museums, shopping, skiing, golfing, caverns, farmers' markets, concerts, movie theaters and restaurants. The University has many clubs and organizations that offer a wide variety of activities. Students can join a range of clubs to meet other students who share common interests, and improve overall student experience. The University has 20 on-campus dining facilities serving world-class coffee, desserts and snacks, including halal, kosher and vegetarian options.
Rankings
1001+

Accreditations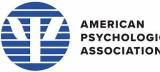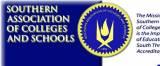 Other education providers you might be interested in
Featured