About the course
Welcome to the Criminology program at the College at Florham The Department of Social Sciences & History is now pleased to offer a Bachelor of Arts in Criminology. Criminology is the study of the root causes of crime and deviant behavior in society. Early criminologists believed that crime was a choice based on an individuals free will, but the field expanded to include biological, psychological and sociological explanations of crime. Poverty, family structure, and capitalism are among some of the widely debated root causes of crime. Criminologists consider what motivates offenders as well as the impact of crime on victims and society as a whole. By studying the causes of crime, criminologists can offer practical solutions to reduce or even prevent certain types of crime. Criminologists have been instrumental in evaluating criminal justice policies such as Megans Laws, mandatory sentencing for drug offenders and Three Strikes laws. Our courses also focus on national and international systems of law, comparative punishment and the administration of justice, and the various mechanisms of law enforcement and control at the local, state, federal and international levels. Additional courses we offer focus on international social and political problems which underlie current issues in international criminal law.
Intake Months
JANUARY, AUGUST
Delivery Locations
null

C127645
Qualification
Bachelor Degree
English language requirements
Potential Course Career Outcomes
Fairleigh Dickinson University Canada
Learn more about this institution
Website
About
Founded in 1942, Fairleigh Dickinson University is a center for academic excellence dedicated to the preparation of world citizens through global education. It strives to provide students with the multidisciplinary, intercultural and ethical understandings necessary to participate, lead and prosper in the global marketplace of ideas, commerce and culture.
FDU offers students one of the few opportunities to earn an American college degree while studying in Canada. All degree programs offered at this Campus have been authorized by the British Columbia Ministry of Advanced Education.
Fairleigh Dickinson University - Vancouver welcomes students from around the world to create a culturally diverse learning environment. It offers resources to students who need additional support in developing their English-language skills before starting degree studies. The University is the largest private University which offers more than 100 graduate and undergraduate degree programs ranging from the Associate of Arts (A.A.) to the Doctor of Philosophy (Ph.D.). The Vancouver Campus, located in western Canada near the U.S. border, Vancouver is one of the world's most scenic, cosmopolitan and multicultural cities. It is operated through the Fairleigh Dickinson University of British Columbia Foundation, which is a non- profit entity in British Columbia, Canada.
Rankings
-

-

-

Accreditations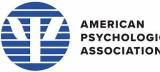 Other education providers you might be interested in
Featured
Florham Campus - Fairleigh Dickinson University
285 Madison Avenue, Madison, New Jersey, 07940
Open in maps
See all courses at this campus
The Florham Campus, in Morris County, New Jersey, is a picture-perfect collegiate environment. A century-old Vanderbilt-Twombly mansion, grounds designed by Frederick Law Omsted, a strong student life program, and traditional amenities and activities make Florham the kind of place people dream about.