About the course
A major in Spanish at Texas Wesleyan allows students to develop fluency in written and spoken Spanish and gain an understanding of the literature and culture of the Hispanic world. Elementary and intermediate courses sharpen students skills and prepare them for advanced study of the language and of major Spanish-language literary works.
Delivery Locations
Texas

C167689
Qualification
Bachelor Degree
Texas Wesleyan University
Learn more about this institution
Website
About
Texas Wesleyan University, founded in 1890 in Fort Worth, is a United Methodist institution with a tradition in the liberal arts and sciences and a focus on professional and career preparation. The University is committed to the principles that each student deserves personal attention and that all members of the academic community must have freedom to pursue independent thought and to exercise intellectual curiosity.
The University endeavors to create a learning environment where each student is provided an opportunity to pursue individual excellence, to think clearly and creatively and to communicate effectively. The University also strives to develop a sense of civic responsibility and spiritual sensitivity, with a commitment to moral discrimination and action. Texas Wesleyan University strives to develop informed, responsible and articulate citizens.
The University actively seeks and employs faculty and staff with commitment and dedication to teaching, inspiring and serving students. Texas Wesleyan University recognizes its responsibility to the community by providing leadership and talent through programs that enable and enrich society.
Rankings
-

-

-

Accreditations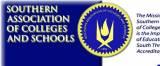 Other education providers you might be interested in
Featured
Fort Worth Campus - Texas Wesleyan University
1201 Wesleyan St, Fort Worth, TX 76105, United States
Open in maps
See all courses at this campus
The campus is located on a 75-acre campus in the Polytechnic Heights Neighborhood in east Fort Worth. The campus sits 140 feet above the Trinity River and is one of the highest points in the city of Fort Worth. The university employed engineering and architecture firm Freese and Nichols Inc. to develop a master plan for its campus in 2011 that works with major street improvements for the Rosedale area surrounding the campus.