About the course
The Business Administration major at The Paul Merage School of Business offers a traditional business curriculum similar to those at other top business schools in the country. The major is broad, drawing on the social sciences more generally to study organizations, interpersonal communication skills, individual and group behavior, leadership, strategy, financial and accounting issues, ethics, information technology, marketing, and a variety of other topics in the context of a rapidly changing global environment.The faculty strongly encourages majors to create an educational program composed of courses within and outside the Merage School that provide substance and focus to their careers and enable them to pursue their own personal interests. While preparing students for careers in management, the Merage School, through academic advising, will help students fashion an undergraduate program that they can tailor to their own unique career objectives.Examples of programs of study that allow Business Administration majors to blend management education with specific industry areas include (but are not limited to) bioscience business, government service, international commerce, arts management, entrepreneurship in computer gaming, and other combinations. Through appropriate choice of courses, students can prepare to pursue a law degree, a master's degree in a variety of areas including accounting, or a doctoral program in business or related disciplines.
Delivery Locations
null

C176742
Qualification
Bachelor Degree
English language requirements
Potential Course Career Outcomes
University of California Irvine Extension
Learn more about this institution
Website
About
In 1965, the University of California, Irvine was founded with a mission to catalyze the community and enhance lives through rigorous academics, cutting-edge research, and dedicated public service. Today, it draws on the unyielding spirit of its pioneering faculty, staff and students who arrived on campus with a dream to inspire change and generate new ideas.
The University of California, Irvine is a center for quality education that fosters passionate, enthusiastic and ongoing expansion of knowledge and approaches to scholarship. Graduates are prepared to be global citizens equipped with the tools of analysis, expression and cultural understanding required for leadership in todays world.UCI is committed to excellence through diversity and to the goal of reflecting diversity in its faculty, student and staff populations, as well as its teaching, research and public service endeavors. As one of the nations top research universities, UCI is improving lives through the discovery and dissemination of knowledge in numerous forms to all levels of society.
UCI Engage serves as a campus-wide hub to support, amplify, and celebrate civic and community engagement and to foster partnerships that are collaborative, empowering, and transformative. Core activities include coordinating and communicating campus engagement activities on- and off-campus, building capacity among campus and community partners to fuel meaningful engagement, and supporting and fostering emerging collaborations
Rankings
219

80

96

Accreditations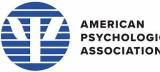 Other education providers you might be interested in
Featured
Irvine Campus - University of California - Irvine
Irvine, California, 92697
Open in maps
See all courses at this campus
Irvine, California consistently ranks as the safest city in America. UCI is close to the beaches, mountains, and attractions of Southern California. Disneyland is approximately 20 minutes away by car. While the university is located in Irvine, the campus is directly bounded by the city of Newport Beach and the community of Newport Coast. The western side of the campus borders the San Diego Creek and the San Joaquin Freshwater Marsh Reserve, through which Campus Drive connects UCI to the 405 freeway. The northern and eastern sides of UCI are adjacent to Irvine proper; the eastern side of the campus is delineated by Bonita Canyon Road, which turns into Culver Drive at its northern terminus. California State Route 73 marks UCIs southern boundary and separates the campus from Newport Beach.