About the course
The School of Psychology offers a four-year B.A. in Psychology with optional career tracks in mental health, clinical social work, forensic psychology, consumer psychology and organizational behavior/human resources. The school also offers five-year accelerated B.A./M.A. programs in general/theoretical psychology and forensic psychology and a combined B.A. in Psychology (clinical social work track) and Masters in Social Work (in conjunction with New York Universitys School of Social Work). All programs offer a wide range of courses at both introductory and advanced levels in areas such as developmental, social, abnormal, personality, and experimental psychology, and in special topic areas such as techniques of psychotherapy, drugs and behavior, health psychology, sport psychology, psychology and the law, and current issues in psychology. The forensic psychology track affords students an introduction to the dynamic fields of criminal justice and forensic psychology, integration of forensic science disciplines with criminal investigations, and training in psychological theory, research methods, and the application of psychological principles to specific areas of the legal system. At the same time, students enrolled in this track may receive hands-on experience at a practicum site of their choice to help facilitate the integration of theory and practice, and will come away with an interdisciplinary background appropriate for careers in psychology, social work, law enforcement, or other criminal justice professions.
Intake Months
JANUARY, AUGUST
Delivery Locations
null

C126444
Qualification
Bachelor Degree
English language requirements
Potential Course Career Outcomes
Fairleigh Dickinson University Canada
Learn more about this institution
Website
About
Founded in 1942, Fairleigh Dickinson University is a center for academic excellence dedicated to the preparation of world citizens through global education. It strives to provide students with the multidisciplinary, intercultural and ethical understandings necessary to participate, lead and prosper in the global marketplace of ideas, commerce and culture.
FDU offers students one of the few opportunities to earn an American college degree while studying in Canada. All degree programs offered at this Campus have been authorized by the British Columbia Ministry of Advanced Education.
Fairleigh Dickinson University - Vancouver welcomes students from around the world to create a culturally diverse learning environment. It offers resources to students who need additional support in developing their English-language skills before starting degree studies. The University is the largest private University which offers more than 100 graduate and undergraduate degree programs ranging from the Associate of Arts (A.A.) to the Doctor of Philosophy (Ph.D.). The Vancouver Campus, located in western Canada near the U.S. border, Vancouver is one of the world's most scenic, cosmopolitan and multicultural cities. It is operated through the Fairleigh Dickinson University of British Columbia Foundation, which is a non- profit entity in British Columbia, Canada.
Rankings
-

-

-

Accreditations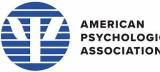 Other education providers you might be interested in
Featured
Metropolitan Campus - Fairleigh Dickinson University
1000 River Road, Teaneck, New Jersey, 07666
Open in maps
See all courses at this campus
With its strong career focus, this campus is home to many of FDU's business, professional, science and health care programs. It's a celebration of diversity, too, attracting students from 63 countries.